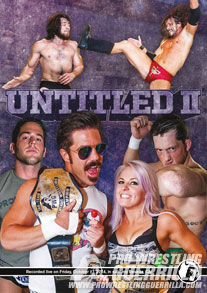 By GARZA
From October 17, 2014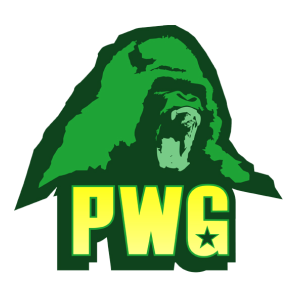 Biff Busick vs Tomasso Ciampa - 7.5/10
I think everyone expected to be a full out violent brawl, yet Ciampa started the match wanting to hug Biff. Great hard hits and a bunch of near falls. Awesome opener for the show that included top rope moves, fan interaction, and "Ciampa's gonna hug you" chants

Bobby Fish vs Cedric Alexander - 6.5/10
Standard match, somewhat technical. Fish may had been knocked out for a portion of the match. Nothing special other than great wrestling.

Uhaa Nation vs Bryan Cage - 7/10
Nation's debut and he pulls off a cartwheel-backflip combination the first minutes! Cage responds with a 619! Standing Moonsault from Nation! This was a great display of strength and agility by both Cage and Uhaa...and Cage just broke his neck, ok, apparently not, but still scary as fuck. Great match ending sequence. If there is something I get out of this match is the question: Why hasn't anyone picked up Nation for WWE, TNA, or ROH?

PWG World Tag Title Match
World's Cutest Tag Team (c) vs Johnny Gargano and Chuck Taylor - 7/10
I wish they would had used their F.I.S.T. jackets. "This is awkward" chants at the first time Candice and Gargano faced off in the ring. Lots and lots of double teams and team work altogether. Candice and Gargano particularly had some great wrestling exchanges throughout the match.

Adam Cole vs Trevor Lee - 7.5/10
Great match. Cole is the best heel in the industry, especially cocky PWG Cole. Trevor Lee on the other hand is just getting better and better, and he can now add Cole to the list of upsets. Hope ROH doesn't bitch about this one too.

African American Wolves vs The Young Bucks - 7.5/10
I just saw the greatest Dudley Boyz Wazaaaup alternate version! Fun match as you would expect from these guys.

PWG World Title Match
Kyle O'Reilly (C) vs Roderick Strong - 9/10
Without Hero in the show, these two are likely the two most qualified guys to inflict pain, so putting them together just creates a beautiful fight. I can't remember the last time i saw KO so pumped up. There's a point where both guys seemed to get really stiff with each other. Roddy worked Kyle's back and Kyle worked Roddy's arm. Awesome match.

Aftermath - Roddy takes out Knox the hard way. I'm guessing this is not the end of the line for Roddy and the title.

OVERALL THOUGHTS:
Probably the most underwhealming show from PWG of the year, yet still great top to bottom. Lots of talent missing from this show. Show was capped off with an awesome main event.