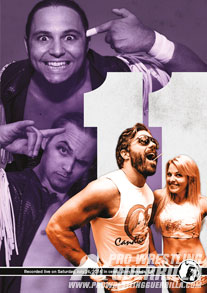 By Big Red Machine
From July 26, 2014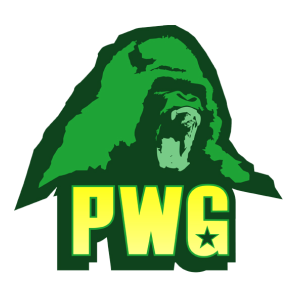 PWG Eleven (7/26/2014)- Reseda, CA

TOMMASO CIAMPA vs. ROCKY ROMERO- 6.25/10

CEDRIC ALEXANDER vs. ACH- 7/10
They did s a lot of crazy stuff here, but there really wasn't much of a story and it definitely dragged towards the end.

PWG WORLD TAG TEAM TITLE #1 CONTENDERSHIP MATCH: Best Friends vs. Johnny Gargano & Michael Elgin- 8.25/10
An awesome match, with a SICK finish. Trent? was a great babyface in peril. I really didn't like the fact that they stopped even thinking about who the legal man was.

KEVIN STEEN vs. TREVOR LEE- 6.5/10
This will be Steen's last PWG match because he is going… to MEXICO, to help El Generico take care of the orphans at his orphanage!

KAZARIAN vs. BRIAN KENDRICK- 6.75/10
Solid. The fans were extremely happy to have Kaz back.

PWG WORLD TITLE #1 CONTENDERSHIP MATCH: Roderick Strong vs. Adam Cole- 8/10
They told a great story with both guys working over a body part, and they had some truly BEAUTIFUL sequences in here.

PWG WORLD TITLE MATCH: Kyle O'Reilly(c) vs. Chris Hero- 8.5/10
Great wrestling, hard strikes, and great storytelling. An awesome match. After the match, Roderick Strong came out to congratulate the winner, then turned heel by jumping him.

GUERRILLA WARFARE MATCH FOR THE PWG WORLD TAG TEAM TITLES: The Young Bucks(c) vs. Wrestling's Cutest Tag Team (Joey Ryan & Candice LeRae)- 9/10
This match was all-action, as many of the main events on PWG's anniversary shows have been for the last few years. There was a lot of great hardcore action in here, including some things I could not BOlieve. In fact, most of the stuff that they did with the thumbtacks had me legitimately scared. The gummy-bears thing and the Super Dragon mask spot were totally out of place in this hardcore blow-off (any match were someone is going to bleed as much as Candice did should not have f*cking gummy bears involved), but other than that, a tremendous match, with Joey and Candice finally getting the happy ending they deserve and those motherf*cking Young Bucks finals losing the tag team titles!

POST-MATCH SEGMENT- Steen and Cole come out to check on the Young Bucks. Cole and the Bucks give Steen a triple superkick. This was really just an excuse so that the show could end with Steen alone in the ring and the fans chanting for him to show their appreciation for everything he has done for them and for PWG for the past ten years.

RODDY PROMO- Great! And not even on the Roderick curve. Like… really a great promo. For anyone.

Another awesome show from PWG. If anything is going to give some of those G-1 show a run for their money as Show of the Year, it's this (although, IMO, it wasn't as good as days 8, 11, or 12, but I could see others not sharing that opinion).