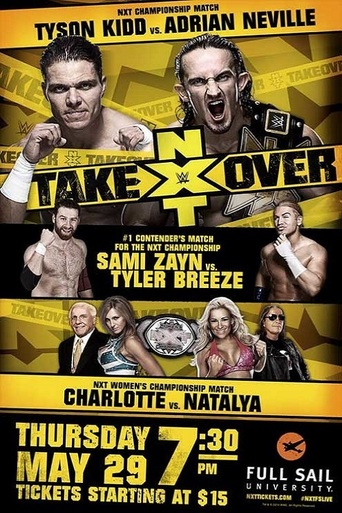 By Big Red Machine
From May 29, 2014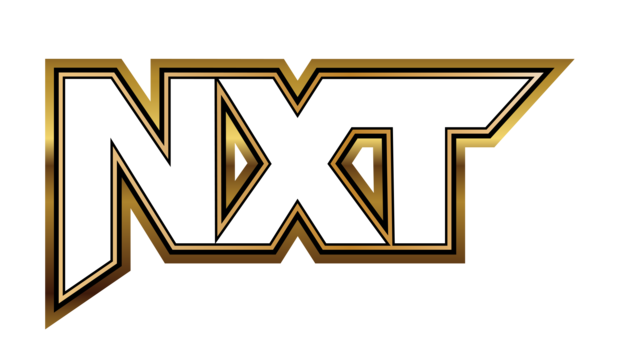 NXT Takeover (5/29/2014)- Winter Park, FL

ADAM ROSE vs. CAMACHO- 3.75/10
Rose and the Exotic Express made their entrance the whole way into the building, which was a nice touch to make this show feel bigger. His entrance is cool, but other than that, I find Adam Rose to be extremely annoying.

SAMI ZAYN VIDEO PACKAGE- AMAZING!

NXT TAG TEAM TITLE MATCH: The Ascension(c) vs. El Local & Kalysto- 5.5/10
Local and especially Kalysto looked good. Unfortunately, the Ascension won, dooming us to more months of boring repetitive squash matches.

TYLER BREEZE VIDEO PACKAGE- fantastic! Except for the part where he made Alexa Bliss sad. I didn't like that at all!

WINNER BECOMES #1 CONTENDER TO THE NXT TITLE: Sami Zayn vs. Tyler Breeze- 8.25/10
There is a man holding up a sign that says "Breeze is my dad." The man holding the sign up appears to b at least ten years older than Tyler Breeze, so I'm not really sure how that works out. Something else I'm not really sure of is how the two guys who just lost a #1 contendership match are getting the chance to earn another title shot so soon, but whatever.
Sami Zayn never cease to amaze me. Between pulling out new moves and his awesome selling, Sami makes every big match feel big. If h is not the top babyface in the WWE at some point, I will be very surprised. Tyler Breeze was awesome, too.

THE HARTS STRATEGIZE- this might well be the first time we have ever seen TJ and Nattie talking strategy backstage (and Bret Hart was there, too). There is no reason for this not to happen more awesome.

RUSEV & MOJO RAWLEY SEGMNET- Rusev totally sucks at flag-waving.
Mojo Rawley then came out waving an American flag and cut a promo telling Rusev that he wanted to "shove that flag right up your Putin." Then Mojo charged out to the ring... and got totally destroyed. Yeah. All of that build and all of those squashes just to job him out to a guy already on the main roster.

PAIGE SPEECH- She thanks the fans and puts over the NXT Women's Title. She also appears to have gotten something resembling a tan.

TOURNAMENT FINALS TO CROWN A NEW NXT WOMEN'S CHAMPION: Charlotte (w/Ric Flair) vs. Natalya (Bret Hart)- 8.5/10
I was surprised and amused by Flair doing the BFF snapping pose at the top of the ramp. I was not surprised that he did not attempt Charlotte's front handspring. It would have been awesome if he had hit it, though.
Nattie does what is probably my favorite "Woo!" in wrestling history.
The match was totally awesome and full of emotion. Best women's match in WWE in decades, if not ever.

NXT TITLE VIDEO PACKAGE- good.

The showed us a shot of Christian and Cesaro watching from the stands... and being the consummate heel, the 6'5 Cesaro has chosen a seat directly in front of a little girl who cannot possibly see over him.

TJ & NATTIE BACKSTAGE- no words necessary. PERFECT.


NXT TITLE MATCH: Adrian Neville(c) vs. Tyson Kidd- 8.25/10
Good storytelling and great wrestling. Tyson snubs Neville on a post-match handshake.

An amazing show from NXT. This will definitely be sen as a breakout moment in the career of Charlotte and Breeze (and Hopefully Nattie and Tyson, too, if WWE starts to use them well)... and possibly even women's wrestling in the WWE as a whole.