By Big Red Machine
From July 10, 2004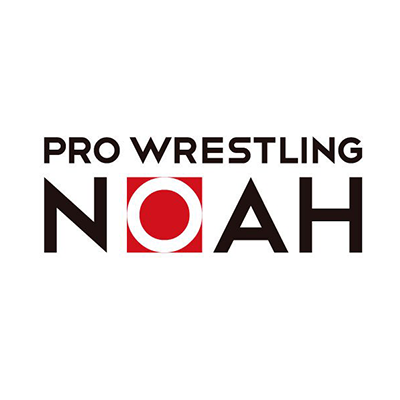 NOAH Departure 2004 (7/10/2004)- Tokyo, Japan

KISHIN KAWABATA, MASAO INOUE, & MASASHI AOYAGI vs. JUN IZUMIDA, TAMON HONDA, & TSUYOSHI KIKUSHI- 4.5/10

DONOVAN MORGAN & MIKE MODEST vs. RICKY MARVIN & KITARO SUZUKI- 6.5/10
Ricky Marvin has got to be one of the most athletic wrestlers in the history of the business.

AKITOSHI SAITO & MAKOTO HASHI vs. RICHARD SLINGER & SCORPIO- 5.75/10

AKIRA TAUE & TAKUMA SANO vs. DAISUKE IKEDA & MOHAMMED YONE- 5/10

GHC JR. HEAVYWEIGHT TAG TEAM TITLE MATCH: Naomichi Marufuji & KENTA(c) vs. Kendo Kashin & Takashi Sugiura- 8.75/10
Freakin' awesome! There was great action and Kashin and Sugiura were great heels, though I'm not sure why the ref didn't get fed up and DQ them after Kashin attacked him to break up a pin. I liked how they managed to have the heels not get along but still tell the standard babyface-in-peril story.

GHC JR. HEAVYWEIGHT TITLE MATCH: Jushin "Thunder" Liger(c) vs. Yoshinobu Kanemaru- 8/10

IWGP HEAVYWEIGHT TAG TEAM TITLE MATCH: Yoshihiro Takayama & Minoru Suzuki(c) vs. Takeshi Morishima & Takeshi Rikio- 6/10

GHC HEAVYWEIGHT TAG TEAM TITLE MATCH: Mitsuharu Misawa & Yoshinari Ogawa(c) vs. Keiji Mutoh & Taiyo Kea- 6.75/10
As expected, the crowd went totally nuts when Mutoh and Misawa got in the ring together. I wasn't a fan of that first little sequence they did, though, in which they both hit finishers on each other. I think it would have been better just to tease them. I know it is just a few minutes into the match, but why have someone kick out of Misawa's Tiger Driver at one if you don't have to? I did mark out later on, though, when they did a spot where Mutoh hit Ogawa with an Emerald Flowsion and then Misawa charged into the ring and hit Mutoh with a Shining Wizard. THAT was freakin' awesome!
They had a very good match, but I was expecting a bit better. Finish looked great, though.

GHC HEAVYWEIGHT TITLE MATCH: Kenta Kobashi(c) vs. Jun Akiyama- a PERFECT 10/10
Both men work each other's heads and necks over with head drops and various submissions and some crazy suplexes. They played very well into the finish of their match from the second ever NOAH show, and used the King Crab Lock well for several convincing false finishes. They just kept upping everything they did, with Kobashi kicking out of first the Wrist-clutch Exploder and then a top-rope version while Akiyama kicked out of both the Orange Crush and the Moonsault, with the fans going crazier and crazier for each kick-out, until the match ended the only way it could: Burning Hammer.

An absolutely awesome show from NOAH, capped off by an amazing moment in Misawa's face-off with Mutoh and then the perfect main event between Kobashi and Akiyama.