ROH Champions vs. All-Stars
By Big Red Machine
From January 14, 2011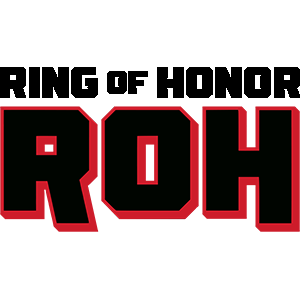 ROH Champions vs. All-Stars (1/14/2011)- Richmond, VA

CHRISTOPHER DANIELS PROMO- good

OPENING SEGMENT- GREAT (even Roddy was great on the mic!), and it led to…

RODERICK STRONG vs. CHRISTOPHER DANIELS- 5/10
They wrestle for a bit until the Kings of Wrestling come out to try to break them up so they are fresh for their match tonight with the big cash prize, but Daniels uses the fact that Roddy is distracted to score a quick roll-up win on the ROH World Champion.

THE BRAVADO BROTHERS vs. ANDY "RIGHT LEG" RIDGE & GRIZZLY REDWOOD- 5/10

MIKE BENNETT PROMO- pretty good.

"THE PRODIGY" MIKE BENNETT vs. ADAM COLE- 6.5/10

MAIN EVENT BUILD-UP SEGMENT #2 (the opening segment was #1)- GREAT!
Hero & Claudio come out and say that it is not fair that two guys on their team for the main event have already wrestled tonight, so in the interests of fairness, they demand that Davey and Generico come out and put on a match for the great fans in Richmond. Davey and Generico come out and Davey says that the ego problems on the Champions team are not the All-Star team's problem. Hero says that if Davey & Generico won't wrestle each other, he and Claudio will have to even things up another way. At this point Sara Del Rey and Shane Hagadorn grab Davey and Generico's legs, both distracting them and holding them in place for Hero and Claudio to jump them. Hero and Claudio start to beat them down but are quickly chased off by the Briscoes.

HOMICIDE vs. RHETT TITUS- 7/10
I went into this expecting the standard sub-par match that Cide usually gave us during his 2010-2011 run in ROH, but I was pleasantly surprised here. Rhett was allowed to look much stronger I thought he would. I have always hated Homicide's lariat as a finisher because I don't think it looks good enough to be a finisher, so I popped when Rhett kicked out of it. Rhett started bleeding profusely after a Homicide headbutt so they rushed finish, but I still would have preferred for Rhett to be pinned by an actual finisher, rather than just a random brainbuster.

RHETT TITUS PROMO- WOW! I thought Rhett was bleeding badly during the match, but I didn't realize just how badly until now. Rhett cut an okay promo, but I think that was because he was selling the blood loss (or maybe it was legit, who knows?).

STEVE CORINO PROMO- AWESOME promo. This storyline was just plain genius. "Tonight starts my rehab. My name is Steve Corino, and I am an evil person… but I'm going to change that."

STEVE CORINO vs. CALEB KONLEY- 4.5/10
The idea for the finish was good, but it was completely killed for me by the fact that Konley didn't look like he was even trying to escape.

CAPRICE COLEMAN PROMO- this promo was brought to you by the Office of Repetitions and Redundancies Department. I'm pretty sure Coleman said everything in this promo at least twice.

COLT CABANA vs. CAPRICE COLEMAN- 5/10
Decent wrestling and some good comedy.

KENNY KING vs. KYLE O'REILLY- 6.5/10
A cool finish, but I was expecting more out of this match. They really had the stage set for a breakout singles performance here to follow up their awesome tag team match at Final Battle 2010, but they didn't deliver it.

STEVE CORINO & KYLE O'REILLY BACKSTAGE- a nice bit of fluff for Corino's new rehab storyline that played off of his promo from earlier.

CHAMPIONS (Christopher Daniels, Roderick Strong, & the Kings of Wrestling) (w/Shane Hagadorn) vs. ALL-STARS (Davey Richards, El Generico, & the Briscoe Brothers)- 8.5/10
Just an awesome match that got the time that an eight-man tag team match with most of the company's top stars deserved.

DAVEY RICHARDS PROMO- Davey puts over his teammates, then puts Daniels over, too, further cementing the concept that they had been putting over as part of the build to the main event: that Daniels was a babyface and thus not really on the same page as the cheating heels.

BRAVADO BROTHERS BACKSTAGE- a good promo that set the stage for the Bravados cheating on the next night's show.

Overall, a good show by ROH. It is mostly a one match show, but rest of the card is enjoyable enough and easy to sit through. If you are having doubts about buying this DVD, here is something that should change your mind: The bonus disc…


BONUS DISC: BEST OF THE AMERICAN WOLVES:
From ROH Seventh Anniversary Show (3/21/2009):
THE AMERICAN WOLVES ATTACK KEVIN STEEN & EL GENERICO AFTER THEIR MATCH- An awesome segment. The Wolves finish what they started during the match by utterly destroying Steen with steel chairs.

From ROH on HDnet Episode #11:
TABLES ARE LEGAL MATCH FOR THE ROH WORLD TAG TEAM TITLES: Kevin Steen & El Generico(c) vs. The American Wolves (w/Shane Hagadorn)- 7.5/10

From ROH Tag Title Classic (4/18/2009):
ROH WORLD TAG TEAM TITLE MATCH: The American Wolves(c) (w/Shane Hagadorn) vs. Bryan Danielson & Tyler Black- 9.5/10.
Freakin' AMAZING! This match definitely lived up to the show's name: Tag Title Classic.

From ROH Validation (5/9/2009):
ROH WORLD TAG TEAM TITLE MATCH WITH A SPECIAL SIXTY MINUTE TIME LIMIT: The American Wolves(c) (w/Shane Hagadorn) vs. Bryan Danielson & Kevin Steen- 8.25/10
A nice variation on the traditional "babyface in peril" story by having Dragon and Steen both be incapacitated at various times, essentially creating multiple miniature handicap matches.

From ROH Manhattan Mayhem III (6/13/2009):
SUBMISSION MATCH FOR THE ROH WORLD TAG TEAM TITLES: The American Wolves(c) (w/Shane Hagadorn) vs. Kevin Steen & El Generico- 8/10
Great heel stuff from the Wolves and great selling from the babyfaces, especially Generico. The heels stacked the deck against them and the babyfaces did their best to fight the adversity. Classic stuff.

From ROH Violent Tendencies (6/26/2009):
ROH WORLD TAG TEAM TITLE MATCH: The American Wolves(c) (w/Shane Hagadorn) vs. Roderick Strong & KENTA- 9/10
AWESOME!

From ROH Final Countdown Tour: Chicago
ROH WORLD TAG TEAM TITLES MATCH: The American Wolves(c) (w/Shane Hagadorn) vs. The Briscoe Brothers- 7/10
For most of the other matches on this "best of" compilation I just copied and pasted my comments about the match from my original reviews of those shows, but most of my comments about this one were more related to the booking of the match in relation to the ROH World Tag Team Title picture in the fall of 2009 rather than to the actual wrestling and thus aren't particularly relevant here.
As before, I will say that this is a great match, but it really doesn't feel like it belongs on this DVD. The BS finish (and especially with the finish being the Wolves intentionally getting DQed by taking out a referee so they wouldn't lose the belts) very much doesn't feel like it belongs on a "Best of the American Wolves" DVD. In addition, this match really just isn't in the same neighborhood as most of the other matches on this DVD. It really feels like they just wanted to get a Wolves vs. Briscoes match on this DVD, in which case I think that most of their other matches against each other would have been much better choices than this.

From ROH Glory By Honor VIII: The Final Countdown (9/26/2009):
LADDER WAR FOR THE ROH WORLD TAG TEAM TITLES: The American Wolves(c) (w/Shane Hagadorn) vs. Kevin Steen & El Generico- 8.75/10
One of those matches where you can really feel the hate. A very, very violent match with tons of weapon spots. Exactly what you want from the blow-off to a nine month long feud. Davey doing the Kawada kicks with a chain wrapped around his foot was awesome. An amazing match made even more amazing by the fact that Eddie Edwards wrestled it with a broken elbow, which would both start Eddie's rise to singles stardom and forever earning him the respect of the ROH fans, which is the real reason that this match belongs on this "Best of the American Wolves" DVD.