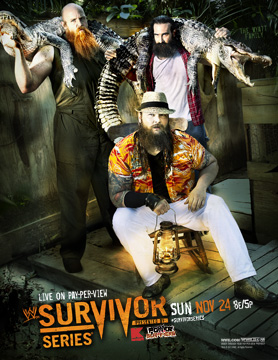 By Big Red Machine
From November 24, 2013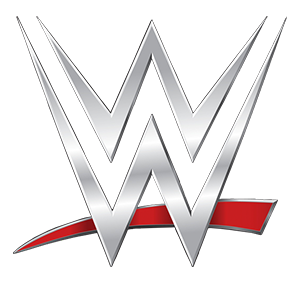 WWE Survivor Series 2013 (11/24/2013)- Boston, MA

SURVIVOR SERIES TEN MAN ELIMINATION TAG TEAM MATCH: Rey Mysterio Jr., The Rhodes Brothers & The Usos vs. The Shield & The Real Americans (w/Zeb Coulter)-5/10
The match was well-worked, but had some of the most ass-backwards booking I have seen in a very long time.
Ambrose gets rolled up four minutes in, because the last thing we would want is to have this deadly trios unit to be intact during an elimination match where they can do what they are best at and wear down the babyfaces one at a time.
HOLY SH*T GOLDUST JUST DID A CODE RED!
And the next man out is Swagger, because the babyfaces having a 5-on-3 advantage is a good idea. A few minutes later, Cesaro does the big swing on first one and then the other Uso, which gets a big babyface pop, but then Cody Rhodes takes advantage of his dizziness and pins him with a sunset flip. So the heel does cool spots, and then the babyfaces takes advantage and eliminates him via roll-up? WTF?!
So the heels are now down 5-on-2, but Rollins and Reigns valiantly fight back and eliminate three guys in a row, making it 2-on-2. Then Rollins gets eliminated, but Roman Reigns, the heel, fights back valiantly and overcomes the odds, eliminating both babyfaces. Whoever booked this match should be flogged.

WWE INTERCONTINENTAL TITLE MATCH: Big E. Langston(c) vs. Curtis Axel- 4/10
After the match, we waste time with Big E. cutting an in-ring promo getting a cheap pop by talking about the Red Sox winning the world series.

AJ GIVES HER TEAM A "PEP TALK"- Great heel stuff from AJ, except that everyone else she is talking to is a heel aside from Kaitlyn.

FOURTEEN WOMAN SURVIVOR SERIES ELIMINATION TAG TEAM MATCH: Team Total Divas vs. AJ Lee, Tamina Snuka, Alicia Fox, Rosa Mendes, Summer Rae, Aksana & Kaitlyn- 0.5/10
Well... on the bright side, I now know most of their finishers.
On the not-so-bright side, this made pretty much the entire division look like TOTAL CHUMPS because most of them got pinned after JUST ONE MOVE. At least they are still moving towards AJ vs. Nattie, but they already had a reason to do that on this show, and this show would have been much better for it.
The only other person who benefited from this was JoJo, who did look very brave stepping into the ring against Tamina.

RYBACK PROMO- Boring. He then makes an open challenge, and we get...

RYBACK vs. MARK HENRY- 3.25/10
HOLY SH*T MARK IS BALD!
Anyway, apparently some moron thought it would be a good idea to do this match without hyping it at all. FAIL.

WORLD HEAVYWEIGHT TITLE MATCH: John Cena(c) vs. Alberto Del Rio- 6/10
So after getting his arm destroyed pretty much every show for the past month, Cena picks now to wrestle without his arm brace for the first time since his return?
Cena pulled out a half-nelson into a neckbreaker. Don't think I've ever seen that before. Other than that, though, this was just a much worse version of their match from last month. Very disappointing.

GROWN MEN PLAY WITH TOYS LIKE FIVE YEAR OLDS- I cannot believe that WWE thinks this is the best way to use Ron Killings.

DANIEL BRYAN & CM PUNK vs. THE WYATT FAMILY (w/Bray Wyatt)- 6.75/10

Backstage, Orton walks in on Steph, Hunter & Kane talking to Cena and a trainer about Cena's status for Raw. Orton demands to know "what was that all about?!" because he is apparently now paranoid.

WWE TITLE MATCH: Randy Orton(c) vs. The Big Show- 3.75/10
I understand that this has been the bigger feud, but did they really think that an eleven minute match with a f*ck finish off of a completely transparent, Russo-esque swerve would be a better main event than the hometown babyface successfully defending his World Heavyweight Title? The one time that putting Cena over in the main event would have been the right thing to do, WWE doesn't do it.
And it's not like that was the only problem in this match. The match was just plain boring (and the crowd let them know it). Orton went for his hanging DDT on Show off the turnbuckle instead of the ropes, but Show dropped to his feet on the ground before Randy hit the DDT, making it look like just a normal DDT that Show could have fought out of if he really wanted to.

After the match, Cena comes out and he and Orton have a stare-down, each holding up their titles. Great. Cena saving us from the Authority. Just what we need.

Overall, this PPV was A COMPLETE AND TOTAL PIECE OF SH*T. This show was worse than Lockdown and worse then Battleground. THIS SUCKED. By far the worse PPV of the year (excluding some of TNA's One Night Only shows).