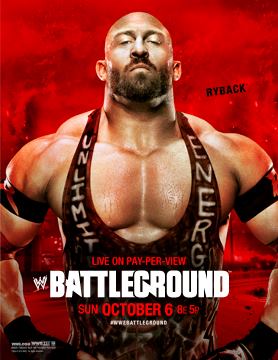 By Big Red Machine
From October 06, 2013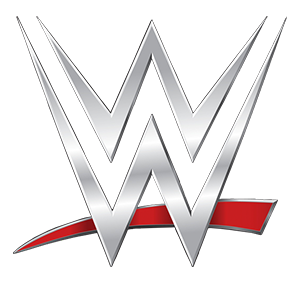 WWE Battleground (10/6/2013)- Buffalo, NY


PRE-SHOW MATCH: Dolph Ziggler vs. Damien Sandow- 4.75/10

HARDCORE MATCH FOR THE WORLD HEAVYWEIGHT TITLE: Alberto Del Rio(c) vs. Rob Van Dam (w/Ricardo Rodriguez)- 7.5/10
Great hardcore match with an awesome finish!

ZEB COULTER PROMO- decent

SANTINO MARELLA & THE GREAT KHALI (w/Hornswoggle) vs. THE REAL AMERICANS (w/Zeb Coutler)- 1.75/10
When Hornswoggle pulled out the mini Cobra (GET YOU MIND OUT OF THE GUTTER!) my first thought was "how hilarious would it be if he sack-tapped Swagger with that thing?"
Anyway, we got a pretty dull match until the finish (Cesaro did a big swing on KHALI!), which, while it was an awesome spot, was a lame finish.

WWE INTERCONTINENTAL TITLE MATCH: Curtis Axel(c) (w/Paul Heyman) vs. R-Truth- 3.5/10
Dull

WWE DIVAS TITLE MATCH: AJ Lee(c) (w/Tamina) vs. Brie Bella (w/Nikki Bella)- 1/10
Mostly boring.

RHODES FAMILY PROMO- amazing!

THE RHODES FAMILY'S CAREERS ARE ON THE LINE: The Shield (w/Dean Ambrose) vs. Cody Rhodes & Goldust (w/Dusty Rhodes)- 7.5/10
Great babyface-in-peril stuff from Goldust and the crowd went absolutely ape-sh*t for Dusty hitting Ambrose with the Bionic Elbow.

MADDOX & VICKIE BACKSTAGE- what could possibly be so important that the McMahons had to leave a PPV? Anyhow, Maddox is in charge now. Vickie thinks this is funny, but personally, I don't give a damn.

KOFI KINGSTON vs. BRAY WYATT (w/the Wyatt Family)- 3.5/10
Extremely disappointing. After the match the Wyatts beat Kofi up, then Bray Wyatt cut a good promo.

CM PUNK vs. RYBACK (w/Paul Heyman)- 5.5/10

MATCH FOR THE VACANT WWE TITLE: Randy Orton vs. Daniel Bryan- 6.75/10
It really felt like they were just doing stuff and waiting for Big Show to come out rather than actually having a match. It was still enjoyable, though. I understand why they felt that this finish needed to be on PPV if it is going to be the beginning of a transition for Big Show, but doing it on the next PPV after they already invalidated one PPV finish, and now capping off this bad show with a non-finish in the main event is really going to piss people off.

This was a BAD show from WWE. Aside from RVD and Del Rio and the Rhodes vs. Shield match, nothing came close to delivering, and most of the less-hyped matches were just awful. Definitely WWE's worst PPV of the year.