By Big Red Machine
From May 09, 2008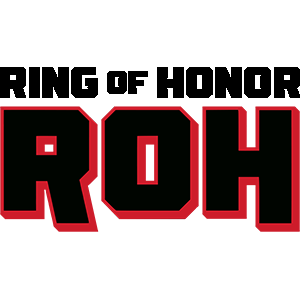 ROH Southern Navigation (5/9/2008)- Manassas, VA

NO REMORSE CORPS PROMO- decent. Davey asks the other two if they have gotten calls from Larry Sweeney. Roddy says he has already turned Sweeney down twice and he and Rocky dismiss the idea of signing with Sweeney.

LARRY SWEENEY PROMO- Sweeney says he has arranged for his clients to wrestle on the first half of the card so Sweet N' Sour Inc. can get out of Manassas as soon as possible. Gotta love Larry Sweeney.

PELLE PRIMEAU vs. CHRIS HERO (w/Sweet N' Sour Inc.)- 4.25/10

POST-MATCH SEGMENT- Sara Del Rey jumps a guardrail, returning to ROH the first time in a month, after Sweeney had said he was "grooming" her for WWE and Sara responded by saying that she was not a diva. Sweeney says that he upped Sara's salary and as a result Sara stays with Sweet N' Sour. A ringside attendant tries to yell at her for jumping the guardrail. But she kicks him in the gut, hicks a vicious axe kick… then decides to try chokeslamming the notably taller ring attendant, which really didn't look good.

RHETT TITUS & REX STERLING vs. MITCH FRANKLIN & SEAN DENNY- 4/10

AGE OF THE FALL VIDEO - this was the "Requiem of Lacey" video that should still be available on Youtube. Go watch it so that I don't have to recap it for you, you lazy bum.
Watching this really makes me wish that Pearce had stuck to Gabe's plans for the finish for the Aries vs. Jacobs I Quit match at Rising Above 2008.

FOUR CORNER SURVIVAL MATCH: Nigel McGuinness vs. Claudio Castagnoli vs. Brent Albright vs. Damein Wayne- 6/10
"One of these things is not like the others
One of these things just doesn't belong…"

Brent Albright sent Sweeney to the back before the match started. Wayne wasn't much more than a punching bag for the others. Good interactions between Nigel and Claudio who have a World Title match against each other tomorrow night.

AGE OF THE FALL PROMO- Tyler did most of the talking here, and didn't do too bad a job.

AUSTIN ARIES vs. ERICK STEVENS- 6/10
This was way too short. Aries didn't care about the match and just wanted to fight with Jimmy Jacobs, so he was in his street clothes. He wins the match with Jacobs' finisher, the End Time, then grabs a mic and says that Lacey didn't reject Jimmy… Jimmy threw Lacey away. Aries says that whatever Jacobs did to Lacey after the video cut out has given him a hate that he has never felt before and he is going to use that. Aries says that if Jimmy won't come to him, he will come hunt Jimmy down.

JAY BRISCOE PROMO- short and sweet.

NO DISQUALIFICATION MATCH: Necro Butcher vs. Jack Evans- 5/10
WTF?! A No DQ's match between two big names that only goes seven minutes!

JAY BRISCOE vs. JIMMY JACOBS- 7/10
Aries tries to attack Jacobs but he himself gets attacked by Tyler Black. Jay then comes out to even odds, and Aries and Tyler brawl to the back while Aries and Jacobs start their match. Apparently this was a No DQ's match or something, but they never announced it.
A great hardcore brawl, which Jacobs wins with some help from Necro at the end. Jacobs keeps the End Time on after the match is over but Aries comes out ot make the save and we get a pull-apart.

BRYAN DANIELSON vs. TYLER BLACK-8.5/10
Another awesome match from these two.

THE NO REMORSE CORPS vs. TEAM NOAH (Naomichi Marufuji, Go Shiozaki, & Takeshi Morishima)- 8/10
This definitely delivered. Awesome match.

Overall, a great show from ROH. The first half of the show isn't great, but it passes by very quickly, so it doesn't feel like things are dragging before you get to the great top of the card. The only real strike against this show is that it is entirely skippable if you are only into the storylines. The only important things on here are Sara returning to Sweet N' Sour Inc (which really wasn't that important) and and the Requiem of Lacey, but that was posted on Youtube soon after.