By Big Red Machine
From August 03, 1996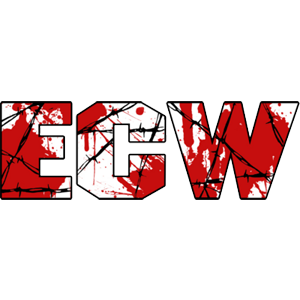 ECW The Doctor Is In (8/3/1996)- Philadelphia, PA

JT SMITH BRINGS OUT "KISS"- This a very fun segment. You could tell that Stevie, Nova, Meanie, and everyone else involved were having fun and the crowd was just easting it up… and they ate it up even more when Sandman came out and caned them all. Then Raven came out and, after a Stevie Kick from behind) caned the Sandman in the eye.

MIKEY WHIPWRECK vs. DEVON STORM (w/Damien Kane & lady Alexadnra)- 5.5/10

LOUIE SPICOLLI vs. JOHNNY SMITH- 5/10
Great for just a match that went just under six minutes.

AXL ROTTEN vs. D-VON DUDLEY- no rating. Good segment.
Within about two minutes this became a brawl between D-von and Bubba (with D-von occasionally blasting Sign Guy and Chubby). This was the first time that Bubba really fought back against D-von and the fans were very into it. D-von eventually got the better of Bubba, but then BIG DICK came out and finally came face-to-face with D-von… and D-von, being a cowardly heel, walks off.

SINGLES MATCH WITH RAVEN'S ECW WORLD TITLE ON THE LINE: Stevie Richards (w/The Blue Meanie, Nova, Raven, Lori Fullington, Tyler Fullington, & some other guy) vs. The Sandman (w/Missy Hyatt)- 4/10
The main story here was Sandman tricking Meanie and Nova into hitting Stevie with moves. Sandman winds up taking everyone out, then DDTs Raven. Sandman is about to hit Raven with the cane but Raven uses Tyler as a human shield, allowing Stevie to take Sandman out with a loaded boot. Stevie goes for the cover but Raven pulls him off and goes for the cover himself. For some reason the ref counts this, even though Raven was not actually an official participant in the match.

CHRIS JERICHO vs. 2 COLD SCORPIO- 7/10

PITBULL #1 PROMO- very touching. This was the first Arena show after Shane Douglas broke Gary's neck with a DDT (both men claim it was the other's fault) and Gary didn't know if he would ever be able to wrestle again. T

ECW TV TITLE MATCH: Shane Douglas(c) (w/Francine) vs. Pitbull #2 (w/Pitbull #1)- 6/10
Good match. Anthony bled. A LOT.

"DR. DEATH" STEVE WILLIAMS & TOMMY DREAMER (w/Beulah McGillicutty) vs. BRIAN LEE & TAZ (w/Bill Alfonso)- 6.5/10
Short but great for the time it got. Tommy took a sick bump in the form of a T-Bone Suplex off of the stage and through a table. I completely marked out when Taz and Dr. Death started hooking it up.

FOUR WAY DANCE FOR THE ECW WORLD TAG TEAM TITLES: The Eliminators(c) vs. The Gangstas vs. The Bruise Brothers vs. the Samoan Gangsta Party- 5.5/10
An eh match, and I am even more disappointed with the outcome.

STRETCHER MATCH: Rob Van Dam vs. Sabu- 9/10
An amazing match with tons of twists and turns and great reversals that kept you guessing who would win the whole way through. Definitely the best stretcher match I have ever seen.

This was really a one match show, but most of the rest of the card was at least enjoyable, if not particularly great. Definitely worth picking up if you have the cash, and is especially recommended for fans of RVD and Sabu.