WCW Great American Bash 1989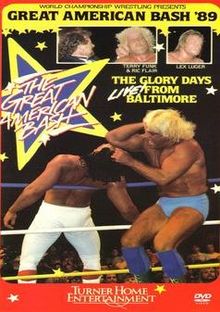 By Big Red Machine
From July 23, 1989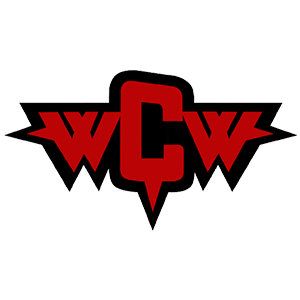 WCW Great American Bash 1989 (7/23/1989)- Baltimore, MD

KING OF THE HILL TWO SIMULTANEOUS BATTLE ROYALES FOR $50,000- 5.5/10
Decent opener until the finish, which I hated because it wasn't really a finish at all. The last two guys left were Sid Vicious and Dan Spivey, collectively known as the Sky Scrapers. Teddy Long jumped into the ring and said that he wasn't going to let his two guys fight each other. Instead they were going to split the money, and they all just walked off, and the officials were okay with this. You can't just not end the match! From an entirely kayfabe point of view, this match did not end! You need to have one guy pin the other or the match doesn't end!

TERRY FUNK PROMO- the tape screwed up.

TEDDY LONG PROMO- great

BRIAN PILLMAN vs. "WILD" BILL IRWIN- 5.5/10

PAUL E. DANGEROUSLY PROMO-AMAZING!

THE DYNAMIC DUDES vs. THE SKY SCRAPERS (w/Theodore Long)- 6/10
The Dynamic Dudes are great babyfaces. Spivey all but botched the finish.

JIM CORNETTE PROMO- GREAT!

TUXEDO MATCH: Jim Cornette vs. Paul E. Dangerously- oodles of fun!

GARY HART PROMO ON BEHALF OF THE GREAT MUTA- decent

TEXAS TORNADO TAG TEAM MATCH: Mike Rotunda & Kevin Sullivan vs. the Steiner Brothers (w/Missy Hyatt)- 6/10
Apparently this was No DQ's, too. Great for such a short match.

STING & EDDIE GILBERT PROMOS- Sting was good and fun, Gilbert was good.

NWA TV TITLE MATCH: Sting(c) (w/Eddie Gilbert) vs. The Great Muta (w/Gary Hart)- 7.5/10
Great action, and an extremely hot crowd

LEX LUGER PROMO- very good

WCW UNITED STATES TITLE MATCH: Lex Luger(c) vs. Ricky "The Dragon" Steamboat- 8/10
An awesome match with a finish that builds towards the No DQ's match we were originally promised.

FREEBIRDS PROMO- bad. They were just really, really, annoying, and not in the heel sort of way. Annoying in the "this is embarrassingly lame" kind of way that you get when someone is purposely trying to act cool and overdoing it. Also, I'm pretty sure that Michael Hayes claimed that the Samoan Swat Team paddled across the Pacific Ocean all the way from Samoa. Fatu & Samu's antics were decently entertaining, though.

MIDNIGHT EXPRESS PROMO- okay

DR. DEATH & ROAD WARRIORS PROMO- Dr Death says "there is one thing that all three of us strive for," then proceeds to list off four different things. Animal was great. Hawk started out great, but closed his promo by threatening the heel's families. That's a little far, don't you think?

WAR GAMES MATCH: Samoan Swat Team, & the Freebirds (Michael "P.S." Hayes, Terry "Bam Bam" Gordy, & Jimmy Garvin) (w/Paul E. Dangerously) vs. "Dr. Death" Steve Williams, the Midnight Express (Bobby Eaton & Stan Lane) & The Road Warriors (w/Paul Ellering & Jim Cornette)- 8/10
Exactly what you would expect from a War Games match. Hayes was amusing on the outside. After the match, the heels trap Animal inside and beat him down, but Hawk and Dr. Death rip the door off the cage to come in and make the save, which was cool.


RIC FLAIR PROMO- AWESOME!

NWA WORLD HEAVYWEIGHT TITLE MATCH: Ric Flair(c) vs. Terry Funk (w/Gary Hart)- 8.5/10
An awesome match with awesome selling by Flair and an awesome crowd. The finish keeps Funk strong to set up a rematch, too.

AFTERMATH- Muta shows up and sprays the mist in Flair's eyes, then the heels beat Flair down until Sting comes out to make the shocking save for Flair, setting up for the next Pay-Per-View

Overall, an amazing show from WCW!