ROH Straight Shootin' with the Women of Honor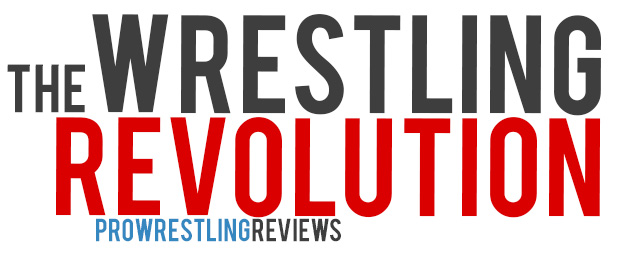 By Big Red Machine
From June 14, 2006
Discussion
The shoot interview portion of this DVD was slightly disappointing in terms of actual content. They really didn't get too deep into things, but Danger was, as always, hilarious. Parts of it were particularly disappointing. The DVD cover hyped up a story about how Lacey handled the situation when she was asked to do something involving a sexual object that she felt uncomfortable doing. Upon actually hearing the story, I was very disappointed that Lacey's reaction really wasn't much more than to hide behind Mercedes Martinez.

There were some funny stories, though, including Daizee Haze and Matt Sydal getting woken up at 5AM by a high Teddy Hart, Danger playing monopoly with Jimmy Jacobs, Danger explaining how she managed to get a man to buy a SHIMMER DVD for his son by convincing him that only buying his son DVD's featuring male wrestlers would make his son grow up gay, and more.

If you are fans of these three women, I would recommend getting this DVD, but the reason that I bought it was actually for one of the three bonus matches.

Bonus matches:
1. Lacey vs. Sumi Sakai- 4.75/10. Very fun, though, and Lacey's pre-match berating of the crowd is Lacey at her absolute best.

2. Lacey & Tiana Ringer vs. Allison Danger & Shantelle Taylor (Taylor Wilde)- 5/10. A solid match, but nothing too good.

And the real reason I bought this DVD:
3. MsChif, Allison Danger, & Daizee Haze vs. Cheerleader Melissa & the Minnesota Home Wrecking Crew (Lacey & Rain)- 7/10. Probably the best pre-show match in ROH history, and it really felt like a "main event" for this DVD. We got the usually fun and good stuff form the Home Wreckers, the usual cool stuff from MsChif and Melissa, and great intensity from Danger. Melissa and MsChif had a few REALLY cool spots that I don't want to spoil
Yes. I did indeed buy a shoot interview with Allison Danger, Daizee Haze, and Lacey just so I could see Cheerleader Melissa, MsChif, and Rain in a bonus match.
LATEST REVIEWS