WCW WrestleWar 1989: Music City Showdown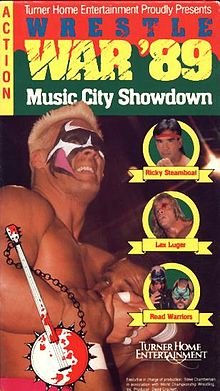 By Big Red Machine
From May 07, 1989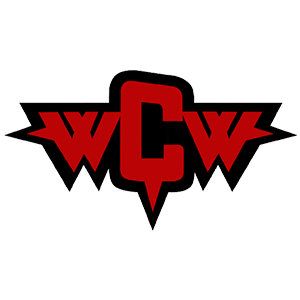 WCW WrestleWar 1989: Music City Showdown (5/7/1989)- Nashville, TN

DOUG GILBERT vs. THE GREAT MUTA (w/Gary Hart)- 4/10
Very fast-paced opener for its time.

RANGER ROSS vs. BUTCH REED- 3/10

BULLROPE MATCH: "Captain Redneck" Dick Murdoch vs. Bob Orton Jr. (w/Gary Hart)- DUD!
A two-minute gimmick match. After the match, Murdoch gets beaten down and hung over the ropes. JR keeps talking about how all of the air is leaving Murdoch's body… and yet the only person who tries to help Murdoch out of this life-threatening situation is one lone referee.

THE DYNAMIC DUDES vs. THE SAMOAN SWAT TEAM (w/Paul E. Dangerously)- 4.25/10

NWA UNITED STATES TITLE MATCH: Lex Luger(c) vs. Michael Hayes (w/Mr. Matsuda)- 7.25/10

NWA TV TITLE MATCH: Sting(c) vs. The Iron Sheik (w/Rip Morgan)- 2/10
Not bad for a three minute match.

NWA WORLD HEAVYWEIGHT TITLE MATCH: Ricky Steamboat(c) vs. Ric Flair- 8.5/10
An awesome match, but nowhere close to their two matches from earlier in the year.

TERRY FUNK ATTACKS RIC FLAIR- AMAZING SEGMENT!

NWA WORLD TAG TEAM TITLE MATCH WITH NIKITA KOLOFF AS SPECIAL GUEST REFEREE: Mike Rotunda & "Dr. Death" Steve Williams(c) (w/Kevin Sullivan) vs. The Road Warriors (w/Paul Ellering)- no rating. GREAT segment. It is not possible to watch the Varsity Club pull Nikita out of the ring and start punching him without shouting "THOSE BASTARDS!" or something equivalent. This was a great way to extend the feud, to keep the belts on the heels while still having the Road Warriors go over, to have the heels do something despicable, and to mix Nikita into the feud all at once. GREAT booking here.

NWA UNITED STATES TAG TEAM TITLE MATCH: Rick Steiner & Eddie Gilbert(c) (w/Missy Hyatt) vs. Dan Spivey & Kevin Sullivan- 6/10
Good storytelling, great selling by Steiner, a GREAT finish, and good aftermath.

Overall, a great show from WCW, but I think it would have been better if they cut out the Reed vs. Ross match and gave that 8-10 minutes to one of the other short matches.