By Big Red Machine
From May 11, 1996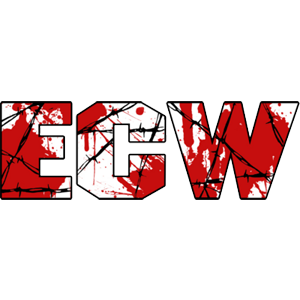 ECW A Matter of Respect (5/11/1996)- Philadelphia, PA

EL PUERTO RIQUENIO vs. DAMIAN 666- no rating. Good segment
The match is joined in progress, and we see about nine seconds of it before Sabu runs in and destroys them both. I would have liked to see the whole match, but I guess they didn't have space for it on the disc. Sabu destroying people is always good, though.

THE DUDLEY BOYZ (w/a few other Dudleys) vs. DEVON STORM & DAMIEN KANE (w/Lady Alexandra)- 4/10
Some good offense, then Devon goes a bit nuts with a chair. Joey helped sell the angle of there being chaos within the Dudley Family without Big Dick there to guide them.

AXL ROTTEN & HACK MYERS vs. J.T. SMITH & LITTLE GUIDO- DUD!
Either this match was ridiculously short, or clipped to the point where it really wasn't even worth including on the disc.

THREE WAY DANCE FOR THE ECW WORLD HEAVYWEIGHT TITLE: Raven(c) (w/Stevie Richards, The Blue Meanie, & The Meanie Babe)vs. Pitbull 2 (w/Francine & Pitbull 1) vs. The Sandman (w/Missy Hyatt & 2 Cold Scorpio)- 8/10
Not sure why they kept breaking the pins up if this is an elimination match. Otherwise, this was an absolutely awesome match.

CHRIS JERICHO vs. MIKEY WHIPWRECK- 6.75/10

ECW TV TITLE MATCH: 2 Cold Scorpio(c) vs. Shane Douglas- 8.75/10
I didn't like the way Shane got up so easily after taking that series of top-rope moves, but other than that, this was AWESOME!

ROB VAN DAM vs. SABU- 8.5/10
Awesome action here, and great storytelling, with RVD getting frustrated, then going straight to the neck. The aftermath was also awesome.

TOMMY DREAMER & THE GANGSTAS vs. BRIAN LEE & THE ELIMINATORS- 7.5/10
Wild, crazy brawl.

Overall, an absolutely awesome show from ECW!