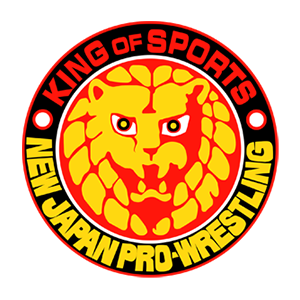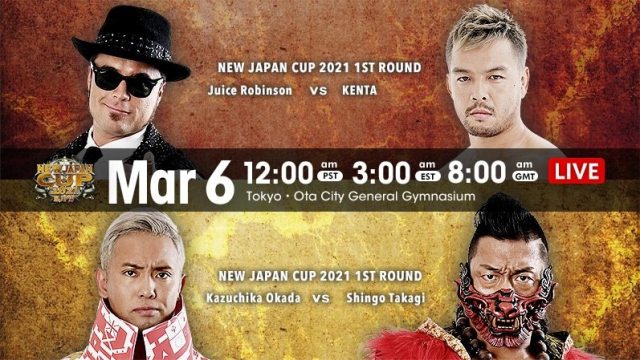 By GARZA
From March 06, 2021
Discussion
David Finlay, Toa Henare & Yuya Uemura vs. BULLET CLUB (Chase Owens, Jay White & Taiji Ishimori) (w/Gedo) - 5.5/10

This was kinda meh, Finlay was basically the top babyface, and so the BC team just overshadowed them. Nothing make Henare look more like a geek like pairing him up with someone as charismatic and smart as White, who just makes fun of him, and Henare can't react other than chasing him, only to get taken down. Ishimori got the win over Uemura with a Bloody Cross.


Los Ingobernables de Japon (BUSHI, SANADA & Tetsuya Naito) vs. The United Empire (Great-O-Khan, Jeff Cobb & Will Ospreay) (w/Bea Priestley) - 6.5/10

This was interesting, I think my idea that we're building to Naito vs Ospreay is pretty much there. Naito paired up with O-Khan for a while, but at th end, UE won decidedly over LIJ. In addition, I think they kinda hinted that Ospreay and SANADA are winning their way to a match later in the Cup, which wouldn't be that weird, they're arguably top 3 stronger guys on their side of the brackets.

Cobb pinned BUSHI with the Tour of the Islands.


New Japan Cup 2021 First Round Match
Tomoaki Honma vs. Minoru Suzuki - 7/10

This was probably as good as it was gonna get, but it was particularly good, I don't have to convince you that this was the best Honma match since his return because, well, it's Honma. They had a basic match with a lot of striking, a little hope spot for Honma, hitting Kokeshis, and at the end, Suzuki won with the GSP.

Nothing against Honma, but this spot could had gone to Taguchi or Uemura, the latter being the best choice, since he has had a rivalry with Suzuki for months now.

Suzuki awaits the winner of KENTA vs Robinson.


New Japan Cup 2021 First Round Match
KENTA vs. Juice Robinson (w/David Finlay) - 7/10

This was good by all means, but I found Robinson quite boring, I zoned out a lot when he was on top. I've just been down on Robinson for a while now. Story here was that KENTA went after Juice's eye after recovering from the broken orbital injury earlier this year. Eventually Juice made his comebacks, they went toe to toe towards the end exchanging strikes and later reversing each other's signature moves until KENTA reversed the Pulp Friction into a GAME OVER for the submission win.

We're getting KENTA vs Suzuki!!!


New Japan Cup 2021 First Round Match
Shingo Takagi vs. Kazuchika Okada - 8.5/10

This was great, but it was one of those matches that make you worry about the competitor for real life reasons. This was speculated earlier, and now it's confirmed that Okada is indeed hurting, he has an issue with his lower back, and arguably the main reason he was eliminated in the first round, but they still built the match around Shingo working Okada's lower back and I couldn't stop thinking about real life injuries with this one. All that said, Okada was fantastic.

The match in a way revolved around hitting bombers, lariats, and rainmakers. Shingo was in total plan of beating Okada dominantly, to the point that he mocked the Rainmaker post at one point, and landed a Rainmaker Bomber for a near fall. The match in a way felt similar to some of Okada's matches with guys like Ishii, who don't like to take to Okada's cockiness and go hard on him, and eventually end up beating him. Last couple of minutes were great with both men trading lariats, with Shingo working through his signatures until he reached Last of the Dragons and put Okada down for the 3.

Shingo vs Goto for the next round.


OVERALL THOUGHTS

This was a far better show than last night. Arguably another one match show, but the overall ratings of matches was higher. It also helped to have three NJC matches this time around.

The cup itself is still looking promising, and it's still surprising us, now with Naito and Okada out of the tournament.
LATEST REVIEWS