NJPW Castle Attack: Day 2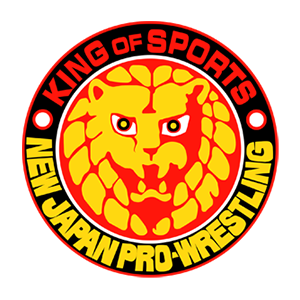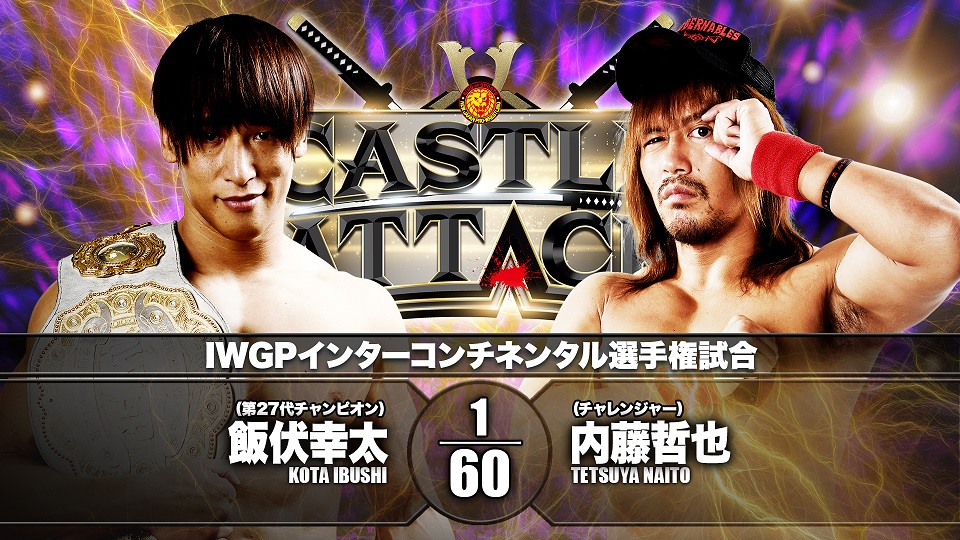 By Big Red Machine
From February 28, 2021
Discussion
HIROYOSHI TENZAN & SATOSHI KOJIMA vs. THE UNITED EMPIRE (Will Ospreay & Jeff Cobb) - 6/10

We immediately go to the outside to brawl because New Japan. They did their stuff. Kojima pinned Cobb after a lariat.


CHAOS (Kazuchika Okada, Tomohiro Ishii, & Toru Yano) vs. BULLET CLUB (Chase Owens, Jay White, & EVIL) (w/Dick Togo & Gedo) - 4.5/10

Heat on Ishii. Bullet Club stuff happened. Yano stuff happened. Whatever.


IWGP HEAVYWEIGHT TAG TEAM TITLE MATCH:
Guerrillas of Destiny(c) (w/Jado) vs. CHAOS (YOSHI-HASHI & Hirooki Goto) - 7.5/10

The usual stuff happened, but unlike with the previous match, it all felt natural, as opposed to feeling like guys getting their sh*t in. The graphics screw-up at the end announcing the wrong team as winners was a little embarrassing.


NEVER OPENWEIGHT TITLE MATCH:
Hiroshi Tanahashi(c) vs. Great O-Khan - 7.25/10

Both guys' knees got worked over. Tanahashi did a good job of letting himself getting bent into shapes. I thought the finish was very good, but Great O-Khan is too much of a cartoon gimmick for me to take him seriously as any sort of threat to win a title. Yota Tsuji rebuffed the United Empire's attempts to recruit him.


TRIPLE THREAT MATCH FOR THE VACANT IWGP JR. HEAVYWEIGHT TITLE:
El Phantasmo vs. BUSHI vs. El Desperado - 5/10

El Phantasmo comes off like someone who is trying to show me how athletic he is rather than someone trying to win a wrestling match.

El Phantasmo ripped off El Desperado's mask, and it meant absolutely nothing to me, because they've gone in that direction with El Desperado and BUSHI and Tiger Mask IV so many times without going to a match mask that what should be a huge moment feels completely empty.

El Desperado sold his neck very well (he came back after I guess someone got him another mask), but that doesn't change the fact that the big story here was a guy who I have been watching cheat and commit various heinous acts for the past eight years getting injured by another cheater, and I'm supposed to care for some reason. The f*cker got he deserved. I'm not going to start cheering for him just because his comeuppance came at the ends of a fellow cheater.

El Phantasmo stopped stepping on BUSHI's nuts even though it's a three-way and thus there are no DQs. There was also a spot where the referee tried to pull El Desperado off of El Phantasmo when he was throwing punches… again, in a match with no DQs. We also had that insufferably stupid "break up a pinfall by stopping the referee's hand from touching the mat" spot. The person who thought that spot up is Vince Russo-level stupid. That's like saying you can stop a touchdown by preventing the referee from making the signal with his/her arms.

In summary, I'm sure there are people out there who like this a lot, but to me this was just a series of stuff that didn't click with me for the various reasons I outlined above. Just about the only thing that happened here (other than El Desperado's general selling) that I really liked was the finish.


IWGP INTERCONTINENTAL TITLE MATCH:
Kota Ibushi(c) vs. Tetsuya Naito - 8/10

Naito shoving the ref did nothing for the match and should have resulted in a DQ but didn't… so why did you do it in the first place?
Other than that spot, this was what I've come to expect from these two. Knees and necks were worked over (mostly Ibushi's) and the selling was okay. I'm not saying that the match wasn't awesome, but after the first five minutes of feeling out were over, you could have chopped the match up into five-minute segments and rearranged them in any order and you wouldn't have known the difference. I like a match with a more solid through line.

As a result of Ibushi's win, the IC Title will probably be unified with the IWGP Heavyweight Title, which is a good idea. There is no point in having separate belts that are constantly defended together.

POST-MATCH SEGMENT - El Desperado came out to make the obligatory challenge. He wants to be able to challenge for the two belts. We all already knew he wasn't going to win, but this cements the point.

Final Thoughts
This was a perfectly fine show for its run-time. If definitely didn't have that big-show feel to it, but that can be excused due to the necessary change to one of the top matches brought about by Hiromu's injury. You won't feel like you've wasted your time if you watch it, but you shouldn't feel like you're missing anything if you decide to skip this one, either.
LATEST REVIEWS