NXT TakeOver: Vengeance Day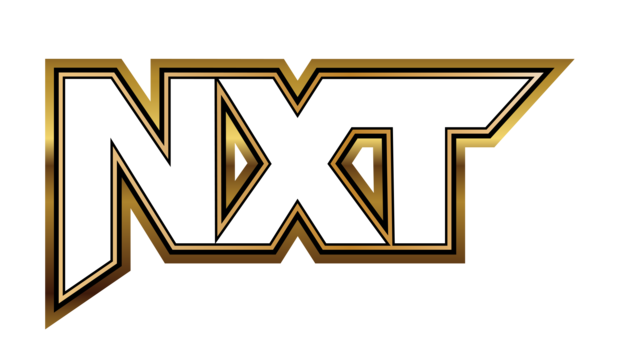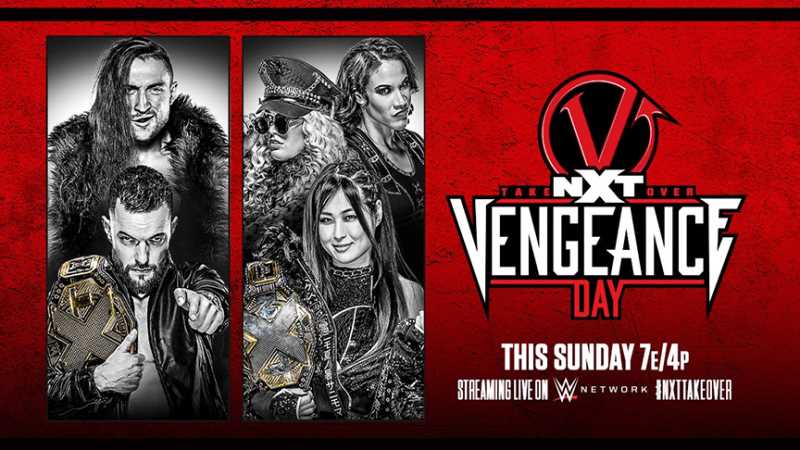 By Big Red Machine
From February 14, 2021
Discussion
WOMEN'S DUSTY RHODES TAG TEAM CLASSIC FINALS:
Dakota Kai & Raquel Gonzalez vs. Shotzi Blackheart & Ember Moon - 8.25/10

This was pretty much perfect as an opener, with action that was fast-paced, but not too fast that you couldn't keep track of things. They had a couple of big spots, but nothing too crazy that the people going on later won't be able to top it.

The biggest of the spots was Ember hitting Dakota with a Doomsday crossbody from the top rope to the floor, and I absolutely loved the way they set the sequence up and the way they executed it. Ember was setting up to hit the Eclipse on Gonzalez again but Dakota grabbed her leg to stop her. Shotzi got under Dakota and set her up for the Doomsday move… and before Ember jumped, she took a moment to show us that she noticed Raquel Gonzalez- the legal opponent and thus the person she should have prioritized- rolling out of the ring, making Dakota now her best target. I LOVE little details like that. It's the kind of stuff American Alpha (and Gable in particular) and The Revival used to be so freakin' great at.
They heels wrestled rather cleanly, which was a pleasant surprise. So was their win, considering that the WWE Women's Tag Team Champions are also heels. I was expecting Kai to get pinned and for Raquel to turn on her afterwards, setting up a feud between those two for Raquel to win while Io deals with whichever of Martinez and Storm she doesn't pin tonight before dropping the title to Raquel. I guess they could do that same thing but have Dakota get pinned during the title shot instead of here.

Going with my booking theory there, my guess would be that the person who eventually takes the title from Raquel will be Ember Moon. Not only does she need it to complete her journey, but there was a spot in this match where Ember hit Raquel with the Eclipse but the ref didn't count because Dakota distracted him, and that spot came off to me like the kind of thing you're supposed to remember, because it is by far the most vulnerable Raquel has been allowed to look in months.


NXT NORTH AMERICAN TITLE MATCH:
Johnny Gargano(c) vs. KUSHIDA - 8.5/10

They worked at a fast pace, both worked the arm to set over their signature submissions, and had great and dramatic false finishes. FINALLY we get the KUSHIDA we've been waiting for and a Johnny Gargano who isn't a clown again!


MEN'S DUSTY RHODES TAG TEAM CLASSIC FINALS:
Grizzled Young Veterans vs. MSK - 7.75/10

GYV were not able to slow MSK down. That applies both in kayfabe and not. This was much more of an MSK spotfest than the expected (and, often, better) combination of a slow heat and fast comeback and finish. This was one of those matches that was exciting to watch, but it also felt like nothing that happened during the heat mattered once the comeback started.

CAMERON GRIMES MUSIC VIDEO - Boring. He's a rich clown. We get it.


NXT WOMEN'S TITLE MATCH:
Io Shirai(c) vs. Toni Storm vs. Mercedes Martinez - 7.25/10

This was your typical three-way, mostly with two people wrestling while the other sold on the outside, with everyone only coming together for a few complicated spots. The match was paced well and the finish was clever, but this has unquestionably been the bottom match on the show thus far. But any time the worst match on the show is a 7.25/10, it's a pretty good show.

L.A. KNIGHT HAS SIGNED WITH NXT - It's Eli Drake. He's a good promo, but I've never been impressed with his work in the ring. He'll need to pick his game up.


NXT TITLE MATCH:
Finn Balor(c) vs. Pete Dunne - 9.25/10

This started slow and just built and built and built and looked like it was coming to a natural finish when suddenly Dunne turned things around and all of a sudden Balor was almost out and from that point on Dunne winning seemed completely believable as they traded big moves and nearfalls for the last few minutes. This is one to go out of your way to see.

POST-MATCH SEGMENT - Awesome! Burch & Lorcan attacked Balor. Dunne joined in, and hit the official who tried to stop him. Undisputed Era predictably came out to make the save. Kyle O'Reilly went to check on Balor and offered him a hand up, and Balor eventually took it. Kyle pointed to his hoodie and seemed to be inviting Balor into UE. UE did their pose and Balor stood in line with them, but didn't do the pose… so Adam Cole superkicked him. Kyle got upset at this, so Coke superkicked Kyle, too. Cole left, with Roddy still in the ring, staring back and forth between Cole and Kyle. That's what you call a hook.

Final Thoughts
This was an AWESOME show from NXT. Everything was great or better, and pretty much everything was awesome. This show was needed reassurance that even if the TV has been shaky, we can always count on TakeOver to deliver.
LATEST REVIEWS