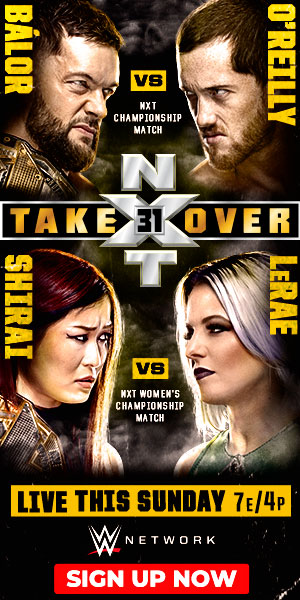 By Big Red Machine
From October 04, 2020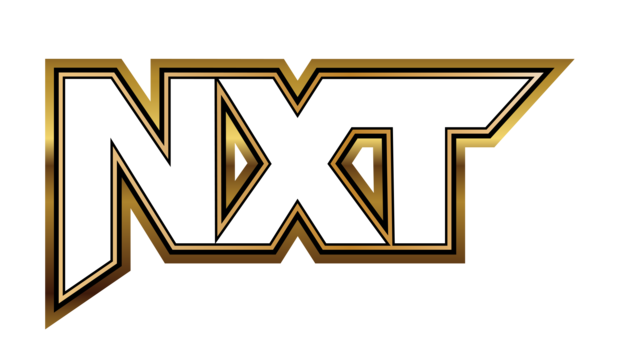 The WWE Performance Center has now been remade into the "Capitol Wrestling Center," and they showed us some Capitol Wrestling Corporation footage to justify this. Does anyone really care about his?

I will say that it does look a lot better than the Thunderdome. You've got the planted fans behind a cage fence, and on top of them on each side other than the stage is a wall of monitors for fans to Zoom in on.


NXT NORTH AMERICAN TITLE MATCH:
Damian Priest(c) vs. Johnny Gargano - 8/10

Great athleticism and a good little story with Gargano working the knee. Gargano lost, which he deserved to do for wearing such hideous gear.


KUSHIDA vs. THE VELVETEEN DREAM - 8.5/10

TVD came out dressed as Doc Brown to KUSHIDA's usual Marty McFly. KUSHIDA attacked TVD from behind during his entrance. He was very vicious throughout the match and worked over the arm. This was AWESOME!

KUSHIDA won, but went back and attacked TVD after the match. I assume they're going to do some sort of injury angle with this. KUSHIDA somehow managed to not feel like a heel while going after TVD after the match, even though he won clean.


NXT CRUISERWEIGHT TITLE MATCH:
Santos Escobar(c) vs. Isaiah "Swerve" Scott - 8.5/10

The usual awesomeness when these guys are allowed to have time. Swerve became the first person to kick out of the Phantom Driver. Some guy named Ashanti came out to help him fight off Mendoza and Wilde when they tried to interfere, but unfortunately luck was not on Swerve's side tonight, as he got knocked back while standing on the apron and hit his head on the ringpost, leading to the finish.


NXT WOMEN'S TITLE MATCH:
Io Shirai(c) vs. Candice LeRae - 8.25/10

Great action, with a little bit of a story about Candice's ribs getting worked over. I didn't like Gargano coming out in the referee's shirt and was glad that the announcers immediately called it bullsh*t, but I do have to give them credit for coming up with a creative and logical way to both set up the ref bump, and for the way they had Johnny able to hand the belt off to Candice while still distracting the referee. I didn't think Candice had any real shot of winning going into this match, but the belt shot got me to doubt that assumption.

POST-MATCH SEGMENT - Very good. Toni Storm shows up on the Tron and warns Io that she is coming. This is a good move for Toni, has I think she needs to be away from NXT UK for a while. So that answers the mystery of who the debuting wrestler would be.

Or maybe not, as now we're seeing the mystery person ride a motorcycle to the Performance Center and… IT'S EMBER MOON! And presumably she's healthy again! Hooray for Ember's career not being over! And hooray for Ember Moon being somewhere that the booking team actually appreciates her talents!

MCKENZIE MITCHELL INTERVIEWS ASHANTE ADONIS - "It's all about me" is not something a babyface should be saying. A statement like that takes all of his bragging and makes it heelish.


NXT TITLE MATCH:
Finn Balor(c) vs. Kyle O'Reilly - 8.5/10

This might be the most un-WWE match I've ever seen. It started off feeling like something I've seen a million times in the G1 over the past few years and finished off as I guess what I'd call "peak EVOLVE" style from their best years (2014-2017 or so) where it was strike and submission-heavy, but with a willingness to mix in "regular" pro wrestling moves, too. I absolutely adored Kyle coming off the top rope with moves to weaken Balor's knee before going for knee submissions.

The point of this felt like it was to get Kyle over as a babyface, as he took a "liver shot" early and the announcers kept putting over how resilient he was. Balor worked the midsection while Kyle worked the knee. The biggest flaw in this match was that they never really made me think Kyle had a real shot at winning, but the overall storytelling and selling and things were excellent. The announcers put over this "breakout performance" from Kyle after the match, so it looks like they have plans for Kyle to be a lot more than a space-filler title defense. Balor showed Kyle respect after the match, which I don't remember if he's done for anyone since his tweener turn.

POST-MATCH SEGMENT - huh… Ridge Holland showed up carrying an unconscious Adam Cole and dumped him over the dasher boards (I guess there was no cage in the way of the section for the photographers, which makes sense). UE all went to care for Cole.

The mechanics here were fine but… Ridge Holland? Really? I get that we need heels on this brand, but Ridge Holland? He doesn't strike me as that level of guy. Maybe I'm wrong, but I'd be much more incline to push a guy like Austin Theory or Brendan Vink into a spot like this.

Final Thoughts
This was a typically AWESOME TakeOver. It's nice to see them back on track after TakeOver: XXX's big disappointment. The build for this show wasn't great, but so long as TakeOver keeps delivering in the ring, NXT will be the promotion/brand whose major shows I look forward to the most.