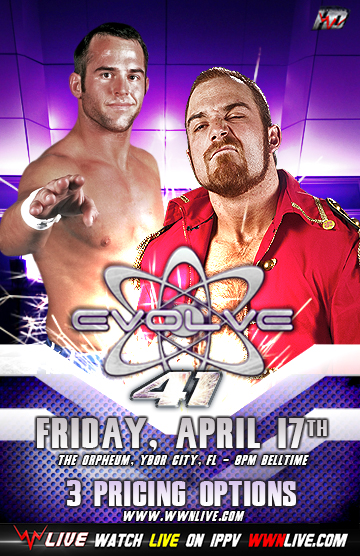 By Big Red Machine
From April 17, 2015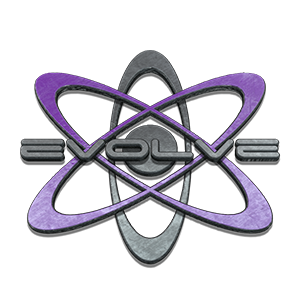 PREMIER ATHLETE BRAND PROMO - Good. It was really Nese who did the talking. Val and Caleb seemed more interested in each other than anything anyone had to say. Nese blamed Su Yung for their failures over WrestleMania weekend even though she wasn't there, and told her that this was her last chance. If she screwed up again, she'd be fired.


MARTIN STONE vs. ANTHONY NESE (w/the Premier Athlete Brand) - 6.75/10

The story of this match was P.A.B. interference helping Nese to win. At one point Stone actually had Nese tapping but Val distracted the referee.


REY HORUS vs. CALEB KONLEY (w/the Premier Athlete Brand) - 7/10

They did a great job of integrating Rey Horus' Lucha into Konley's style, although there were one or two spots that looked a little too… predetermined. Horus had a scary landing on his back on the concrete, but appears to be fine.

PREMIERE ATHLETE BRAND SEGMENT - Good stuff. Su Yung says that, as a surprise for the PAB, she went on her own and negotiated with WWN officials and she has procured a SHINE Title match for the PAB tomorrow night. She vows to win and bring more gold to the PAB. SoCal Val tells her that Andrea will be getting the title shot because unlike Su, Andrea can actually win.

Val goes on to insult Su until Su has had enough and starts to get in Val's face. Val tells Su that if she says a finger on her she will fire her. Su goes to hit Val anyway but gets goozled by Andrea. Val insults Su by saying that she has the body of a little girl and not a grown woman. To prove it, Val rips Su's shirt off so Su has to cover herself up. Su runs to the back, humiliated, while Val continues laying it on, saying "I remember my first training bra, too." Then, being an awesome heel, she tried to start a "TRAINING BRA!" chant that she knew no one would follow. Val said Su was "trash" and the PAB headed to the back. SoCal Val is the best heel ever.


TJ PERKINS vs. BIFF BUSICK - 7.5/10

This was an excellent technical match with TJP working the neck. He won via referee stoppage, and we once again have a wrestler angry with referee Brandon Tolle for calling for a stoppage. I really hope this actually winds up going somewhere, because otherwise it's just kind of annoying and makes the wrestlers seem like babies.


RICH SWANN vs. ETHAN PAGE - 7/10

They start brawling as soon as Swann comes out. This is because Page has apparently "vowed to take Swann out," which I don't have in any of my notes. That seems like something that should have aired on one of the shows. Even if it's just a little video you stick in before this match, put it on the damn show.

The story was, in fact, Page trying to take Swann out, so that was good. Even more so, I liked that Page stayed mostly within the rules to do so, because while he wants to take Swann out, he knows he can't just get DQed or else he might not get booked again if he loses too much (he's ranked #10 in the rankings despite only going 1-2 on the last weekend of shows due to strength of opponents, and he's 1-4 overall). Unfortunately, to do that, they wound up using NJPW-style count-outs where the rule is totally ignored until the big spot happens and you're ready to do your count-out tease.

Other than that one annoying spot this was great. I liked the idea of Page trying to use Gargano's moves to get under Gargano's skin, and I liked it even more that those moves were not what was able to put Swann away, as having his own finished makes Page feel more like his own person than as someone who is just here to feud with Gargano now that he realizes that Gargano has abandoned his immoral ways.


DAVEY RICHARDS vs. JOHNNY GARGANO - 8.75/10

This was just plain beautiful professional wrestling. Davey worked the knee a bit and Gargano worked the neck a bit, but the real story here was the one the announcers planted, which was how would Gargano react tonight after losing the DGUSA Open The Freedom Gate Title at WWN's Mercury Rising Supershow. The last time he lost that title, Gargano went into a downhill mental slide that eventually led to him turning babyface. This time, though, he seemed to completely keep his cool and remain the same babyface we have known since that turn.

ROB NAYLOR INTERVIEWS JOHNNY GARGANO - Good. He builds up the big street fight for the DGUSA Open The United Gate Titles tomorrow night. Naylor asks him for a comment on Ethan Page, and Gargano responds that he has nothing to say about Ethan Page.


2 OUT OF 3 FALLS MATCH FOR A FUTURE SHOT AT THE EVOLVE TITLE:
Roderick Strong vs. Timothy Thatcher - 8.75/10

We started off with Roddy trying to get into Thatcher's head early on but he wasn't able to do so, just like Hero tried to and failed at WWN Mercury Rising. There was one real display of an out of character amount of emotion from Thatcher this match, which was when Roddy won the first fall by countering a Fujiwara armbar, but even that Thatcher managed to get out of his head and kept up his same game-plan for the rest of the match, and almost won with it. This match showed that Timothy Thatcher is unflappable.

The other thing that came close to getting into Thatcher's head was the foot of Roderick Strong, as that was the body part that Roddy chose to work over here. If you've ever wondered what a Roderick Strong match would look like without the backbreakers, this one is for you. And yes, he's still awesome.

POST-MATCH SEGMENT - Fine. Roddy says he'll take the title from Drew Galloway the next time EVOLVE is on Long Island (which would be Evolve 44). Thatcher takes the mic and says that Roddy was the better man tonight and vows to climb his way back up and earn a title shot at the winner of Roddy vs. Drew.

Biff Busick then came out and snatched the mic away from Thatcher and complained about getting screwed by the referee's decision earlier tonight. Roddy snatched the mic away from Biff and delivered the fantastic line "you know who's getting screwed? The people who are supposed to be celebrating me right now." Roddy said that Biff was acting like a baby by whining about his loss and said that both Biff and Thatcher need to resign themselves to the fact that Roddy is a winner and they're both losers.

Roddy went to leave and Biff and Thatcher had a stare-down, so Roddy reversed course and tried to attack them but they saw it coming and Roddy backed off. Roddy left, allowing Busick and Thatcher to continue their stare-down. They did so until Biff left. Thatcher's music played to end the show.

Final Thoughts
This was a TERRIFIC show from EVOLVE, with a double main event that definitely lived up to the hype, and a very strong undercard backing it up. This rush to finish up as much EVOLVE as possible before it gets pulled from the WWNLive website due to the sale of the footage to WWE is really depressing me, seeing what this promotion was and what it had the potential to be.<