NOAH Navigation With Breeze 2003: Day 17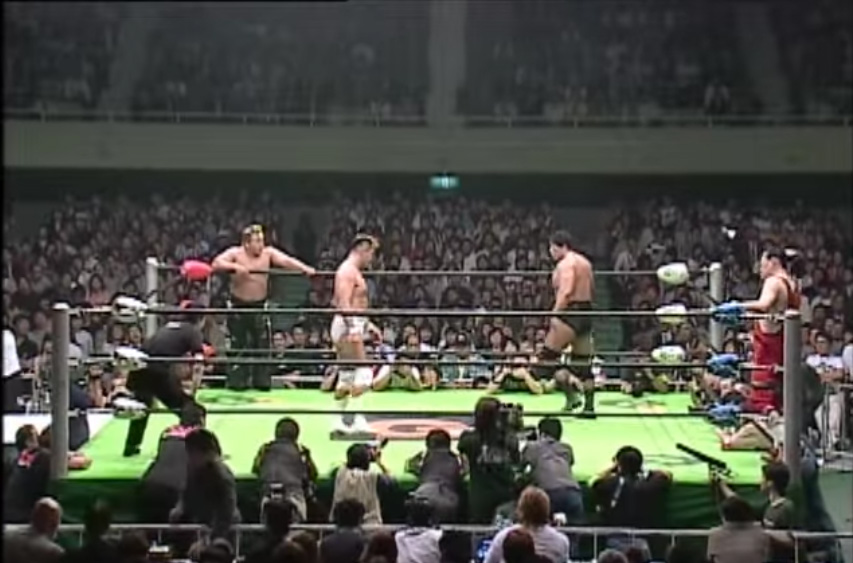 By Big Red Machine
From June 06, 2003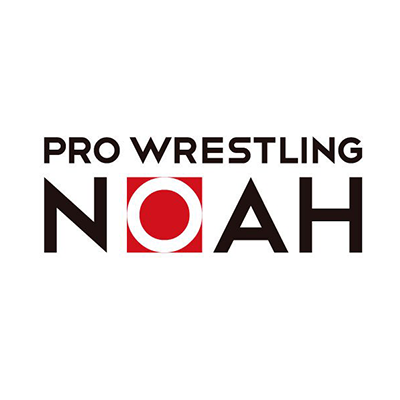 MAKOTO HASHI vs. KOTARO SUZUKI - 6.75/10

Suzuki's ribs were heavily taped up going into the match, and Hashi working them over the story. They built the action up well, and last few minutes very good.


HARUKA EIGEN, JUN IZUMIDA, KISHIN KAWABATA, & MASAO INOUE vs. MASASHI AOYAGI, MITSUO MOMOTA, TAKESHI RIKIO, & TSUYOSHI KIKUCHI - 5.75/10

This was the "old men get your sh*t in" match with some time for the young guys to get ring-work in. It went a few minutes longer than it should have in terms of entertainment purposes, but if the point of the match is to let the old men do their stuff and give the young guys some ring time, and you've got eight men in the match, it's hard to keep it under ten minutes (this went 12:31).


NAOMICHI MARUFUJI & KENTA vs. YOSHINOBU KANEMARU & TAKASHI SUGIURA - 8/10

They started off hot and paced things well throughout, culminating in an excellent series of nearfalls in the last few minutes.


TAKESHI MORISHIMA vs. YOSHIHIRO TAKAYAMA - 6.5/10

This was one of the best five-minute matches I've ever seen. This was f*cking VIOLENT.


DAISUKE IKEDA vs. NAOYA OGAWA - 5.75/10

The problem with me knowing very little about this period in NOAH's history and not speaking Japanese is that I have no idea if this was supposed to be a no DQs match, or they just used some weapons on the outside early on just because.


MITSUHARU MISAWA vs. TAKUMA SANO - 7/10

A good showing. Misawa sells very well (hot take, I know).


AKIRA TAUE vs. YUJI NAGATA - 6.25/10

I know people like this match a lot, but it came across as a lot of finisher-spam to me, and with very abrupt transitions.


GHC TAG TEAM TITLE MATCH:
Sternness (Jun Akiyama & Akitoshi Saito)(c) vs. Burning (Kenta Kobashi & Tamon Honda) - 8/10

Akiyama ate a terrifying half-nelson suplex on the ramp from Kobashi. Honda's neck got worked over. Many bumps happened. Honda won by turning one of his submissions into an awesome rolling pin. I know I'm making it sound dry, but it wasn't.

Final Thoughts
This was a very good show from NOAH. Nothing was bad, but nothing was too amazing, either. Nagata vs. Taue was quite the disappointment to me, but you might like it better. I know that two retro NOAH reviews from the same year in the same year is out of character for me… and it's going to stay that way, as I think I'm going to take a break from NOAH for a while (especially now that New Japan is coming back from their COVID-forced break).