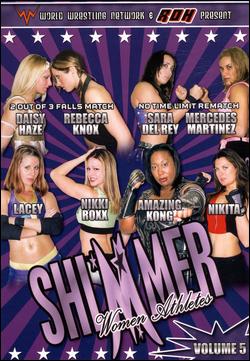 By Kirbs2002
From May 21, 2006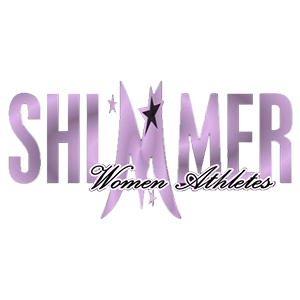 Four debuts and a few other promising matches, let's go to it.

Promo by Daizee Haze. Good deal, promotes her two out of three falls match against Rebecca Knox.

Promo by Rebecca Knox. She tanks... AGAIN! I got tired of her and tuned out what she was saying.

Rain vs. Lorelei Lee. Time of match 9:18. Not bad. 6.5 out of 10.

Cindy Rogers vs. MsChif. Time of match 8:00. Quick and a lot of mat wrestling. 7 out of 10.

Nikita promo. Decent, puts out a challenge to Lacey. Unlike Knox, she actually holds her own.

Amber O'Neal vs. Serena Deeb. Time of match 8:16. Amber looked crappy. 6 out of 10.

The Experience vs. Ariel & Josie. Time of match 11:52. I'm beginning to think that the so-called "Experience" are overrated. 5.5 out of 10.

Cheerleader Melissa vs. Allison Danger. Time of match 9:37. Karma comes back to hurt Melissa. 7 out of 10.

Amazing Kong vs. Nikki Roxx. Time of match 10:39. Very amazing, incredibly lame pun aside. 8.5 out of 10.

Nikita vs. Lacey. Time of match 14:54. Very, very good! 8.5 out of 10.

Rebecca Knox vs. Daizee Haze, 2 out of 3 falls match. Time of match 25:38. Cheap finish aside, this was a good match. 7.5 out of 10.

Promo by Danger. Good stuff. We will have Danger vs. Knox on volume 6 under PURE WRESTLING RULES!

Mercedes Martinez vs. Sara Del Rey, no time limit. Time of match 22:01. Wow, did this ever live up to its expectations! 9 out of 10.