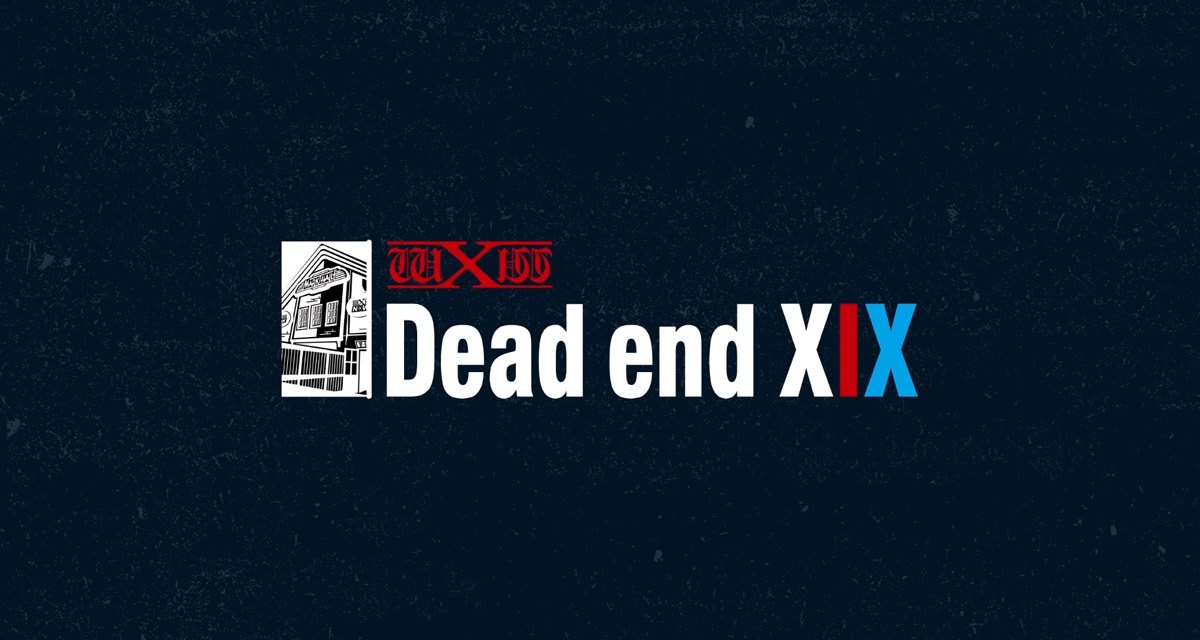 By Big Red Machine
From February 21, 2020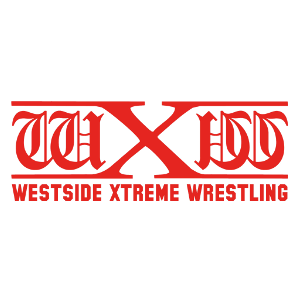 RUST TAYLOR vs. LUCKY KID vs. OLIVER CARTER vs. JURN SIMMONS - 5.75/10

A fine opener with some multi-man spots.

MELANIE GRAY AND KILLER KELLY AT THE wXw WRESTLING ACADEMY - Meh. This aired on YouTube at some point in the past week. This was a nice little human mentioning of their history and bringing up the ultimate dissolution of Kelly's friendship with Toni Storm as a result of showing Melanie some pity last year despite all that Melanie had done could be relevant if one of them turns heel in this match, but for the most part this felt pointless.


#1 CONTENDERSHIP MATCH:
Killer Kelly vs. Melanie Gray - 4.5/10

Solid, but not very long. Melanie won, punching her ticket to a title match in her return to Oberhausen.

BOBBY GUNNS & PRETTY BASTARDS PROMO - Good heel stuff. Gunns rejects Avalanche's challenge for a non-title match tonight and hyped up his title vs. wXw career match against David Starr at 16 Carat Gold 2020: Night 2. The Pretty Bastards then hyped up their tag title defense later tonight, vowing to defeat VollGasteren once and for all.


#1 CONTENDERSHIP MATCH:
Absolute Andy & Jay Skillet vs. Scotty Davis & Jordan Devlin - 7.75/10

An exciting tag team match that somehow made Andy and f*cking JAY SKILLET feel like babyfaces. There was much mutual respect shown after the match.


UNSANCTIONED MATCH:
Ilja Dragunov vs. David Starr - 8/10

This was a hell of a brawl, but a little disappointing, considering the expectations. I thought the way they got Bobby Gunns involved was a mistake, as him encouraging Starr to hit Ilja with the chair made a lot less sense than him just going after Starr. While Ilja has announced his intention to use this match as a springboard for a title shot, Starr is definitely getting a title shot in just a few weeks. It would have made a lot more sense for Gunns to interfere on Ilja's behalf and then have Avalanche come out and brawl away with him to build to those two having a match the next time we're in Hamburg (maybe even give Avalanche a visual pinfall on Gunns).

I was also quite shocked at the finish, as I thought Starr losing was a certainty. My thought process was that either he's going to lose at 16 Carat Gold and thus is on his way out of the promotion, so why have Ilja lose to him, or that he's going to win the title at 16 Carat Gold, in which case having Ilja beat him here sets up a challenger for our new champion right away (and then Starr gets his win back on Ilja, putting them at 2-2 so that you can eventually come back with Ilja as a challenger later on in the reign for a rubber match). Instead they just had Starr win, which sends a strong signal that he's sticking around because if he's not, we've just hurt Ilja for no real benefit.

POST-MATCH SEGMENT - Good. Gunns attacks Starr after the match and goes to burn his eye with a cigarette like he did to Timothy Thatcher a few years back but Avalanche comes out to make the save. Avalanche cut a promo daring Gunns to be a man and accept his challenge for a match tonight. The ring announcer then stepped in and told them that the people in charge had decided not to leave the matter up to Bobby Gunns anymore and have just made the match official.


MARIUS AL-ANI vs. VEIT MULLER (w/Vincent Heisenberg) - 5.5/10

We got no explanation of who this Vincent Heisenberg individual is or why he is now managing Veit. He certainly didn't seem to be helping Veit in any way.


wXw WORLD TAG TEAM TITLE MATCH:
Pretty Bastards(c) vs. VollGasteren - 8/10

This was an excellent babyface vs. heel tag team match with a lot of emotion behind it. Lots of great babyface in peril stuff. The best spot was Julian Pace, after being constantly stuck in his corner arguing with the referee while watching the heels cheat, he decided that he had had enough and instead of going back to his corner, he ran up the turnbuckles and did a springboard moonsault OVER the referee to break up the hold. The whole thing was building up to VollGasteren finally getting revenge on the Pretty Bastards… and then they lost clean. This was a BIG come-down that I find quite baffling, booking-wise, as Pretty Bastards are a fine team but not great, and VollGasteren have been so darn good as a unit and Julian Pace needs to be given something at some point or else people will stop taking him seriously as an up-and-comer. This was supposedly the last match between them, but maybe the booking team has some other trick up their sleeve? I sure hope so, or else this will be a big waste of potential.


BOBBY GUNNS vs. "THE AVALANCHE" ROBERT DREISSKER - 7.75/10

Another GREAT match with Gunns working the arm and to counteract Avalanche's size advantage. Avalanche was about to hit the Dreissker Bomb when the Gunns' crew ran in for the distraction and interference, allowing Gunns to win with a low blow and a powerbomb out of the corner. The interference finishes in title matches are getting really darn annoying. I get that that's what the heat is, but I think they're going a little too hard with it, especially after using Gunns as such a great babyface fighting champion for so much of last year.

POST-MATCH SEGMENT - Good. Gunns cut a promo burying both Avalanche and the city, and the heels beat Avalanche down. Jay-AA came out for the save but overwhelmed as well. David Starr came out and fought the heels off until they began to overwhelm him but Andy made a big comeback and took out Carter and the Pretty Bastards, allowing Starr to take it to Gunns. Starr eventually clotheslined Gunns out of the ring, standing tall, but then Ilja Dragunov attacked him from behind with a chair. Avalanche fought Ilja off, and then first Avalanche and then Andy got to run wild on Gunns' pals. Gunns got trapped in the ring between all four babyfaces and ate a scary-looking Piledriver from Starr before getting tossed onto his buddies on the outside. The babyfaces (I can't believe I just called Jay Skillet a babyface) posed with all of the best in the ring.

KILLER KELLY & MELANIE GRAY BACKSTAGE - Good. Kelly congratulates Melanie on her victory. Melanie tries to be a good sport and gives Kelly the "I'm sorry things haven't gone well for you lately," both with Alexander James dumping her and with her now not getting to compete at 16 Carat Gold. Kelly takes this the wrong way and mutters "maybe Toni was right about you." They part cordially, but it seems pretty clear that Killer Kelly turn is in the works.

AVALANCHE & ILJA DRAGUNOV BACKSTAGE - Good. Ilja makes excuses for his loss earlier and for Avalanche getting the better of him just now. He says he could kick Avalanche's ass. Avalanche says he'd love to kick Ilja's butt at 16 Carat but Ilja is in the tournament so they can't have a match. Ilja says that he'll use the "special conditions" of his contract to get the match booked anyway. Avalanche is fine with this.

DAVID STARR VS. BOBBY GUNNS VIDEO PACKAGE - AWESOME!

Final Thoughts
This was a very good show from wXw, and yet still feels a little disappointing. The big matches delivered, but I was expecting more from Starr vs. Dragunov and the undercard was pretty subpar. There were also one or two booking decisions that seem a little weird in the tag team division. Things feel like they're heading in a good direction, but don't quite feel like they're there yet… and, at this point, once Gunns vs. Starr happens, there really doesn't seem to be much of anything ready to step up as a big program in its place. But then again, 16 Carat Gold is coming up, and the landscape of the promotion will likely look drastically different after that.