PROGRESS: Chapter 101: Dalmatians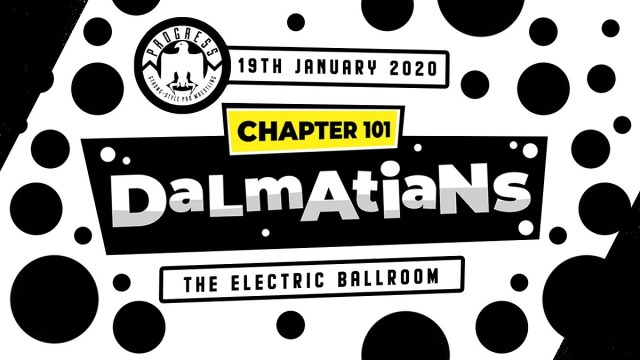 By Big Red Machine
From January 19, 2020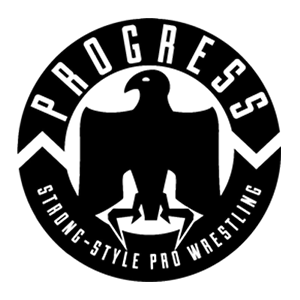 OPENING SEGMENT - Fine for what it was. Eddie Dennis comes out and announces that he has a shoulder injury. Instead of vacating the title, he wants to just give it to Mark Andrews. Our new guy in charge, Matt Richards, obviously won't let this happen. Instead he decides that we're going to have some qualifying matches to determine who will face off for the vacant title in the main event. One of those men will be Cara Noir, who was supposed to face Dennis tonight and thus wins that match via forfeit. The other three qualifying matches will be tonight's three male singles matches.


PROGRESS UNIFIED WORLD TITLE QUALIFYING MATCH:
Ilja Dragunov vs. Mark Andrews (w/Eddie Dennis) - squash

Andrews ran right into a Torpedo Moscow and got pinned. Ilja advances to the main event.


PRETTY DEADLY vs. MORE THAN HYPE (Darren Kearney & Nathan Martin) - 7.25/10

A great fourteen-minute showing from tow up-and-coming teams in the PROGRESS ecosystem.


PROGRESS UNIFIED WORLD TITLE QUALIFYING MATCH:
Kyle Fletcher vs. LJ Cleary - 8/10

Fletcher has a weird new mask., as well as new music. It's a good step to take to help people see him as a singles wrestler in his own right rather than just a tag team guy whose partner got injured so he's stuck wrestling singles matches.

The story of this match was that when the match began there was exactly one person in the building who thought LJ Cleary had a chance of winning the match, and that was Cleary himself, and he was intent on proving himself right to everyone in the building. Fletcher kept dropping on his head and he kept kicking out and kicking out and all of sudden he hit some big moves and holy sh*t this guy looked like he had a real chance to win. He didn't get the win in the end, but he sure did raise his stock with this effort here.


ROBBO'S RULES PROGRESS UNIFIED WORLD TITLE QUALIFYING MATCH FOR THE PROGRESS PROTEUS TITLE:
Paul Robinson(c) vs. A-Kid - 7.5/10

I freaking love these matches! This one was more of a striking battle than the previous Robbo's Rules matches have been, but there was a lot of good grappling going on as well. At this point I'm rooting for Robinson in every match simply because I want to keep seeing matches with these rules.


DO NOT RESUSCITATE (William Eaver, Danny Duggan, & Spike Trivet) vs. DESTINATION EVERYWHERE (Charlie Carter, Oisin Delaney, & The OJMO) - 6.75/10

Before the match Spike Trivet cut a promo trying to stir up dissension between the babyfaces by claiming (and not necessarily wrongly) that The OMJO abandoned the NIC in this feud to focus on the world title. While doing this he also got several digs in at The OJMO for failing to win the world title, so that's some good value to get out of one promo, getting in all three opponents'' heads at the same time.

This started off as a wild brawl and eventually turned into a slightly less wild six-man tag. The babyfaces won, but they didn't really get their hands on Trivet very much, which is what we seem to be building towards.


PROGRESS WOMEN'S TITLE MATCH:
Jinny(c) vs. Mercedez Blade - 4.75/10

More than fine for the (just under) six minutes it got.

POST-MATCH SEGMENT - Good. Jinny cut a promo promising to not run off with her title like others have done, and to prove this, she is adding herself to the Gisele Shaw vs. Dani Luna match at the next show, and will even put the title on the line. This is definitely a much different Jinny than we're used to.

Charli Evans then came out onto the stage, which provided a distraction for Millie McKenzie to sneak in from behind and get the drop on Jinny. Almost five months after putting out a video announcing their intentions to go after the old icons of the women's division, the Medusa Complex is finally here!


FOUR-WAY ELIMINATION MATCH FOR THE VACANT PROGRESS UNIFIED WORLD TITLE:
Cara Noir vs. Paul Robinson vs. Ilja Dragunov vs. Kyle Fletcher - 8.5/10

When you've got a situation like this, you need a match that is so hard-fought that the champion truly feels like a competitor we can believably buy as the best even though he or she didn't defeat the previous champion, and that's what we got here. These guys beat the crap out of each other in various combinations, coming together only for the occasional big spot.

Fletcher beating Robinson sets up a Proteus Title match, and after that point it only seemed like a matter of time until this came down to Ilja vs. Cara Noir. Those two are awesome together, but they also have a tendency to take it too far on the attempted artsy-ness and do these spots that feel very like they're trying way too hard, and that did crop up in one or two spots here. Cara Noir getting the win was a little surprising, but I think it's the right move. He's not under WWE contract so he will likely be available more often, he's over as hell, and he's the hot new guy on the market, which makes having him as your champion not only feel fresh because he's a new commodity to PROGRESS, but also because he hasn't had the big title reign elsewhere, which Ilja has.

Final Thoughts
This was a GREAT show from PROGRESS! They needed to make a one-night tournament with just two rounds feel like it was worthy enough to crown a new world champion, and they managed to make it work.<