NXT/NXT UK Worlds Collide 2020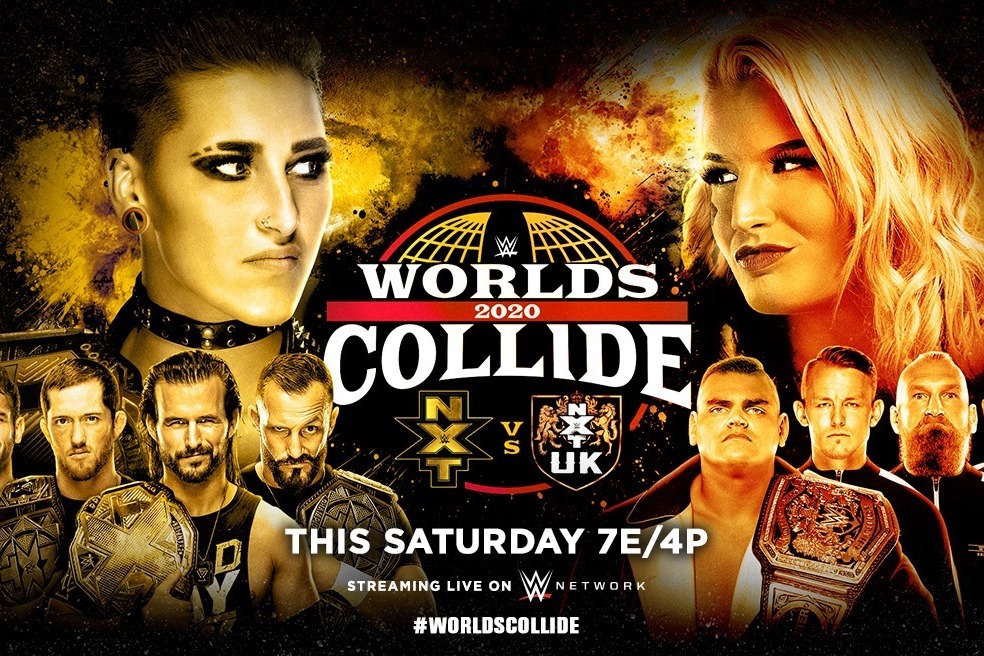 By Big Red Machine
From January 25, 2020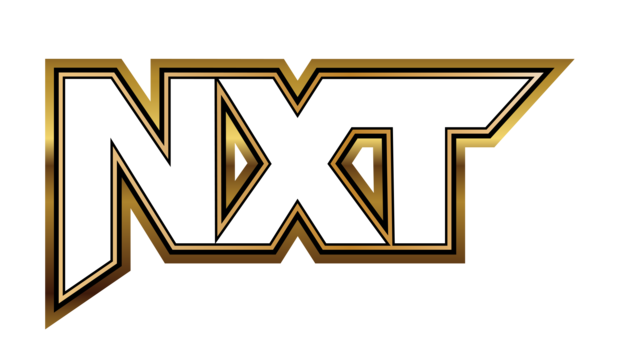 **PRE-SHOW**
Charly Caruso, Sam Roberts, and Andy Sheppard spend a lot of time putting Hunter over for "building" a "global brand." They also made sure to tell us that tonight is "the beginning of a budding rivalry between NXT and NXT UK." I had hoped that NXT would be kept free of this main roster-esque heavy-handedness, but apparently not.


MIA YIM vs. KAY LEE RAY - 6.5/10

Props to the announcers for reminding me that this is actually a pay-off to Kay Lee Ray shoving Mia off the ladder the week before TakeOver: War Games 2019. They had a match that was paced well, but mostly turned into them just hitting big moves by the end. Kay Lee Ray won with illegal leverage, because G-d forbid we let the NXT UK Women's Champion just win cleanly.

Speaking of that, as rumored, they have dropped the word "women's" from both brand's women's titles. I'm not going to do that because, as I said in the other thread, this will only cause confusion. The right way to handle this is to add the word "men's" to the men's singles titles, not take away the key differentiating word.

**MAIN SHOW**


ILJA DRAGUNOV vs. FINN BALOR - 7.75/10

Ilja got to be the babyface, show his stuff off, and look strong in defeat. There was certainly nothing wrong with this, but I was much more hoping for a longer match with an extended heat, which is the kind of match that Ilja works best in, and which would also play perfectly in Balor's more vicious heel side.

CATHY KELLEY INTERVIEWS THE GRIZZLED YOUNG VETERANS AND THE BROSERWEIGHTS IN THE CROWD - Meh. She tells us that the winner of the Dusty Rhodes Tag Team Classic will also be getting an NXT Tag Team Title shot at TakeOver: Portland. Gibson got to cut a long Zack Gibson promo. Saying the Dusty Rhodes Tag Team Classic finals would be the biggest match of his and Drake's career buried the NXT UK Tag Team Titles, but other than that, it was a good promo.

Riddle came off like too much of a goof in his promo. The dynamic with him and Dunne works, but if Vince ever sees this, Riddle is f*cked forever. Dunne's promo was fine. This whole segment felt invasive. I just want to watch this night of great wrestling. You don't need to hype me up for a match you've already spend weeks building to on a show I'm going to watch anyway (is there anyone watching this show who doesn't want NXT every week?).


FATAL FOUR-WAY MATCH FOR THE NXT CRUISERWEIGHT TITLE:
Angel Garza(c) vs. Isaiah "Swerve" Scott vs. Jordan Devlin vs. Travis Banks - 8/10

A fun and creative spotfest that used the multi-man format as its story. There was a ton of cool stuff in here, some of which I hadn't seen before. That Devil Inside being reversed into a Canadian Destroyer was F*CKING INSANE! I was pleasantly surprised by the title change here. Hopefully it means that there is an actual plan for the title now.

Chelsea Green and Robert Stone showed up to watch the show from the first row.


MOUSTACHE MOUNTAIN vs. DIY - 8.5/10

TREMENDOUS tag team wrestling.

TEGAN NOX JUMPS DAKOTA KAI IN THE CROWD - Fine. They had a pull-apart brawl. The announcers plugged their match on this week's NXT.


NXT WOMEN'S TITLE MATCH:
Rhea Ripley(c) vs. Toni Storm - 7/10

Toni worked the neck but Rhea used her power to overcome Toni and retain. Bianca Belair appeared in the crowd to jaw-jack with Rhea. I can't wait to see Toni Storm snap and go heel coming out of this on NXT UK.

FOOTAGE OF FINN BALOR JUMPING JOHNNY GARGANO DURING AN INTERVIEW - Hated it. As an angle, this was nothing we haven't seen a million times before. The heel jumps the babyface from behind and beats him up until someone (in this case Tyler Bate) runs him off. What made this bad, though, was the way they shot it. Instead of doing the intelligent thing and showing us the footage from the camera that Gargano was cutting his promo into, they showed us the footage from another camera that was inexplicably filming both Gargano and the camera he was cutting his promo into from another angle. This is something that TNA used to do. It was moronic when they did it, and it's moronic now.


UNDISPUTED ERA vs. IMPERIUM - 8.75/10

Alexander Wolfe got injured a few minutes in and had to be taken to the back. Even with this giant monkey wrench thrown into their plans, these two teams still managed to have a fantastic match. It was pretty much everything you hoped it would be when the match was first announced.

Final Thoughts
This was an awesome show from HHH Promotions, just like we all knew it would be. Some the talking points the announcers kept hitting over and over got rather grating (in addition to the ones I mentioned above, there was a lot of vapid chatter about how the brands have "evolved"), but other than that, this was the night of awesome wrestling we all knew it would be when they announced the card.<