ROH Honor United Tour 2019: Bolton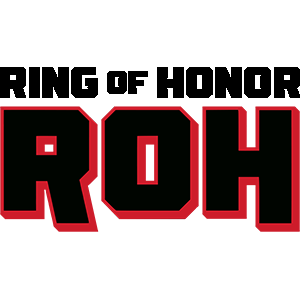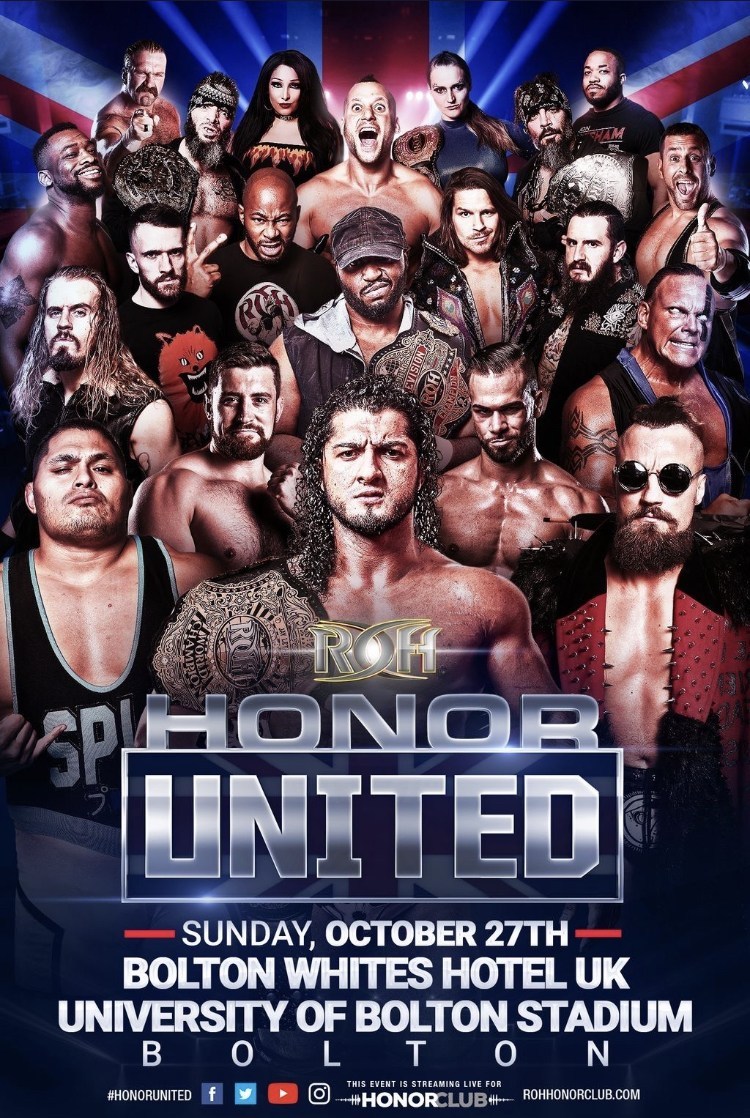 By Big Red Machine
From October 27, 2019
Discussion
JOE HENDRY vs. SILAS YOUNG - no rating, okay segment

Rampage Brown was on commentary and told Ian Riccaboni and Colt Cabana that he has been giving Silas tips on how to beat Joe Hendry. Hendry was kind of a dick to him when they got on the outside so Rampage attacked Hendry for the DQ. I would have rather they just had Rampage run in to save Silas after Silas got caught in the ankle lock or something like that rather than have our babyface be a dick to someone for no reason, but the important part here is that Dalton Castle (Rampage's scheduled opponent tonight) ran out to make the save for Hendry and actually offered to team with him, completing the story they have been telling recently (and especially on this tour) of Hendry convincing Dalton to get past their initial dislike and be his tag team partner.

The heels accepted the challenge, so we got…


SILAS YOUNG & RAMPAGE vs. JOE HENDRY & DALTON CASTLE - 6.5/10

Hendry was the babyface in peril. The babyfaces won after Silas and Hendry accidentally bumped into each other. It would have been better to just have the babyfaces beat the heels without them having to bump into each other first. Yes, it allows you to do the post-match segment where the heels get into an argument and fight each other, but I've seen so many false starts from this company that I have no faith that they will either bring Rampage to the USA continue this feud or even book a rematch the next time ROH comes to the UK.


MOLLY SPARTAN vs. MANDY LEON - 5/10

They told a fine story with the strength difference between the two women and with Molly working over Mandy's back. I'd be happy to see Molly get more bookings in ROH.


VILLAIN ENTERPRISES (Marty Scurll & Flip Gordon) vs. SCHADENFREUDE (Lucky Kid & Kyle Fletcher) - 8/10

An EXCELLENT seventeen minutes of good, clean tag team wrestling. This sort of match should be happening once a show, not once in a blue moon.


THE BRISCOES vs. THE BRAT PACK vs. HIKULEO & KENNY KING (w/Amy Rose) - 7/10

The stream went down for a good five minutes or so, covering all of the entrances. I am watching this show OVER TWO MONTHS LATER, and this has still not been fixed on Honor Club. I'm not AV engineer, but ROH has the footage so how f*cking hard could it possibly be to insert it into the video at the proper time? And if you need commentary for the entrances then just pipe in some crowd noise (though the same camera that picked up the entrance should have picked that up, too) and just ask the announcers to stick around for five minutes after the show to rerecord the audio.
The match was your usual great action, but it is a little bit undermined by the fact that I know it was completely inconsequential for any storylines and was just on the card to fill space.


JAY LETHAL vs. PCO - 4.5/10

This was the best I could give them under the circumstances. They started off having what looked like it would be a very interesting match-up but Lethal hurt his arm, and while he tried to keep going for a bit, you could tell that everyone involved decided that would be a good idea and just rushed a quick DQ.

POST-MATCH SEGMENT - Great. Lethal and Gresham beat PCO down, then Gresham cut a promo saying that they would keep beating people down like this until they got what they wanted. The Briscoes came out and while Lethal managed to escape, the Briscoes got some good shots in on Gresham before security came out to break it up. Jay Briscoe then cut a promo saying that they would give Lethal & Gresham a shot at their ROH World Tag Team Titles.


FLAMITA vs. "SPEEDBALL" MIKE BAILEY - 6.75/10

This started off looking like a classic with Flamita working the leg and Speedball selling it wonderfully, but eventually Speedball returned to his usual form and forgot to sell his leg for the rest of the match, while the match itself forgot its own story and just became a spotfest. AS they got towards the end, they hit certain pet peeves of mine, like Flamita hitting a standing Solo Spanish Fly, but then Speedball rolling him over into a Crucifix even though Speedball was the one who just took this big move, or Flamita doing that idiotic spot where instead of getting his should up, he reaches out and stops the referee's hand from hitting the mat for three, as if the referee's hand has to hit the mat in order for the pin to be valid… and meanwhile the referee is looking right at Flamita's shoulders and can see- just like we at home can see- that the man's shoulders are still clearly pinned to the mat.

SHANE TAYLOR PROMO - He cuts a heel promo offering a title shot to any local star. Instead he got Tracy Williams, who is decidedly not local. Ian points out to us that Williams is deserving of a title shot because he got screwed in his last title shot and hasn't gotten a rematch.
Then Matt Taven-also not a local- came out and said he wanted a title shot because he wanted to be a double-champion (after he wins back his ROH World Title). Mark Haskins, who was supposed to face Taven tonight and actually is a local, came out and proposed that they make it a four-way. Taylor was fine this this, so we got a…


ROH WORLD TV TITLE MATCH:
Shane Taylor(c) vs. Tracy Williams vs. Matt Taven vs. Mark Haskins (w/Vicky Haskins) - 8/10

An AWESOME four way with some very creative stuff and making good use of the personalities of the four wrestlers involved.

POST-MATCH SEGMENT - Taven offers Haskins a handshake, taking his first step towards turning babyface.


ROH WORLD TITLE MATCH:
Rush(c) vs. Jeff Cobb - 8.5/10

I was not particularly excited for this match, as I find Cobb to be hit and miss while Rush's ROH run thus far has been disappointing to me because they have kept his matches so short. When he has been given the chance to have a full match, though, he has shown that he can deliver, and that is what happened here in what was easily his best match all year. He and Cobb had a great slugfest and mixed all of their usual stuff together extremely well, giving us an ROH World Title match that is different from any that I can remember in the company's history (and I've seen almost every single one of them).

Final Thoughts
This was a surprisingly great show from ROH, with solid wrestling all up and down the card, culminating in two awesome but very different title matches. At just two and a half hours, it was also a breeze to sit through. This was definitely one of ROH's best non-PPV shows of the year, and it's well worth your time to give it a watch.
<
LATEST REVIEWS