PROGRESS Chapter 88: Super Strong-Style 16 Tournament 2019: Day 3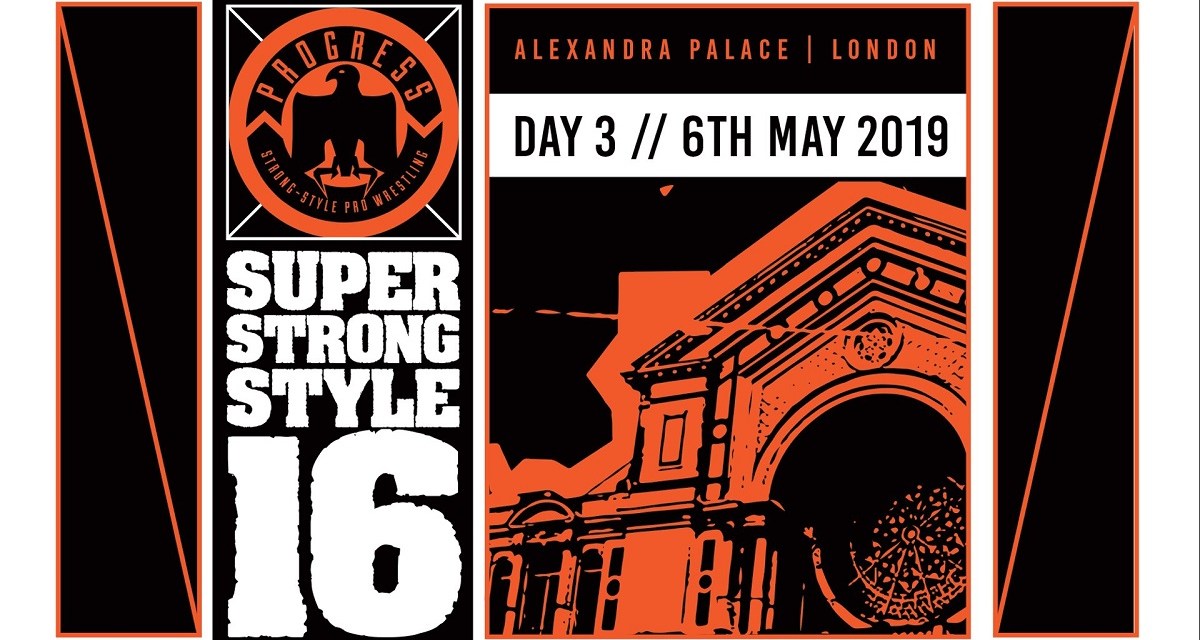 By Big Red Machine
From May 06, 2019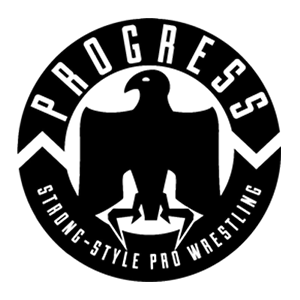 AERO STAR & DAGA PROMO FROM AFTER NIGHT 2 - Fine. They decide that they should team up and go for the tag titles. I'm not really sure why they think wrestling a singles match against each other entitles them to a title shot, but apparently they think it does.


WASTEMAN CHALLENGE HANGOVER SCRAMBLE MATCH:
Roy Johnson vs. Trevor Lee vs. Chris Ridgeway vs. DJ Z vs. Artemis Spencer vs Lucky Kid vs. Darby Allin vs. Connor Mills vs. the OJMO vs. Chris Brookes (w/Kid Lykos) - 6.75/10

This is basically just an open challenge organized by Roy Johnson. Between the Daga & Aero Star promo, then Smallman, Roy, and everyone else who came out all cutting promos, this show opened with THIRTY-FOUR MINUTES AND FIFTY-TWO SECONDS OF TALKING! It's like watching a 2006 CZW show. You just want it to stop.

The match itself was the expected ten minutes of spots. Brookes won.


SUPER STRONG-STYLE 16 TOURNAMENT SEMIFINAL ELIMINATION MATCH:
Ilja Dragunov vs. David Starr vs. Travis Banks (w/T.K. Cooper) - 8/10

An excellent three-way match, and thankfully they made it an elimination match so that no one was eliminated from the tournament without actually being pinned/submitted/disqualified/counted out.


SUPER STRONG-STYLE 16 TOURNAMENT SEMIFINAL MATCH:
Kyle O'Reilly vs. Jordan Devlin - 8.5/10

Kyle worked over Devlin's leg and holy sh*t did Devlin sell his ass off. Fantastic drama here and excellent nearfalls.


DEATHMATCH:
Paul Robinson vs. Jimmy Havoc - 7/10

They did deathmatch things to each other. I didn't hate it (as you can tell by the rating), but there are also definitely diminishing returns on things like blood and light tubes, and when the majority of the match is light tubes and bleeding, I start to zone out.

JIMMY HAVOC GOODBYE - Very well done. They had an excellent video package, then Jimmy got to speak.


PROGRESS TAG TEAM TITLE MATCH:
Aussie Open(c) vs. Aero Star & Daga - 8/10

If you're going to book a throw-away title match, you should at least give the wrestlers enough time to make sure it adds some value to the show, and that's exactly what happened here.

POST-MATCH SEGMENT - Good. Aussie Open are jumped by The 198 of "Flash" Morgan Webster & Wild Boar. They stole the belts and left the building. Jim Smallman seemed completely unconcerned about this.


PROGRESS WOMEN'S TITLE MATCH:
Jordynne Grace(c) vs. Millie McKenzie vs. Nina Samuels vs. "Session Moth" Martina - 5.75/10

Grace cut a great promo before the match, turning herself heel… and while being an asshole to the fans and her coworkers was unwarranted, the promotion spelling your name wrong on the flyers is a pretty good reason to be pissed at the promotion.
The match itself was short, but action-packed. It was more than fine for the time it got.


SUPER STRONG-STYLE 16 TOURNAMENT FINALS:
Jordan Devlin vs. David Starr - 8.75/10

A tremendously-built thrill ride of a match that pulled in the various elements of both men's journeys to the finals extremely well. The crowd was on fire for this match, and went absolutely bonkers when Starr won. And, on the booking side of things, the announcers made sure to point out early on that Starr was 0-4 against Devlin in his career, allowing this win to sow the seeds of the possibility of him finally beating WALTER in the title shot he has earned from winning this tournament as well.

DAVID STARR PROMO - The crowd loved it, but I really wish he would have spent more time building up his title match and less time pushing his politics on everyone.

Final Thoughts
This was an awesome night of wrestling from PROGRESS. All of the big moments hit perfectly, the wrestling was awesome, some pieces were put in place for the future, and the big tournament we all came here to see hit a freakin' home run with all three matches. If you're running a multi-night tournament, this is what you want your final night to be like.