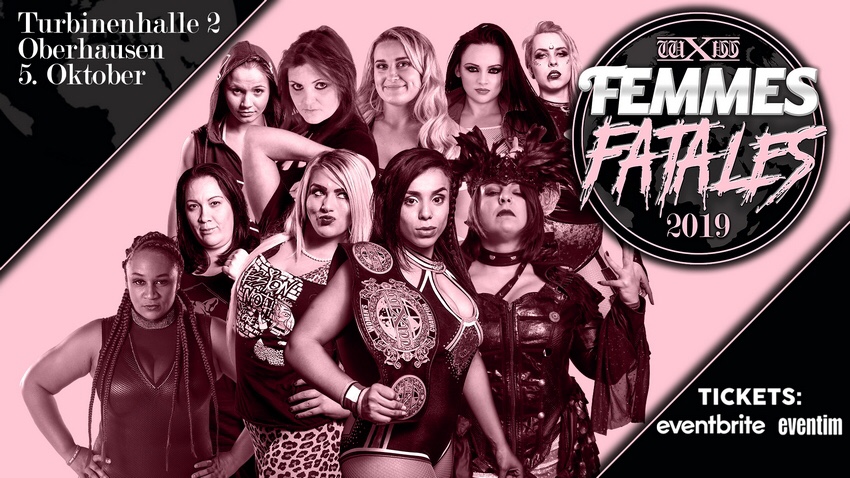 By Big Red Machine
From October 05, 2019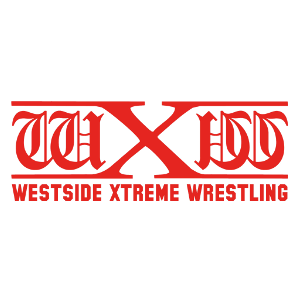 THE OFFICIAL PICTURE IS TAKEN - At least this time there is no one who could be trying to kill each other in the ring together for a photo.


FEMME FATALES 2019 FIRST ROUND MATCH:
"Session Moth" Martina vs. Wesna Busic - 4/10

Wesna beat the crap out of Martina by being bigger and stronger than her until Martina made a comeback and won. I will admit that the finish looked really cool, but that doesn't mean I am not disappointed that Wesna didn't obliterate the Session Goof.


FEMME FATALES 2019 FIRST ROUND MATCH:
Leyla Hirsch vs. Sammii Jayne - 4.25/10

Another short match. Leyla was the small underdog babyface and got the win via submission.


FEMME FATALES 2019 FIRST ROUND MATCH:
Baby Allison vs. Lana Austin - 4.5/10

Good babyface vs. heel stuff. Both of these women appear to have improved greatly since the last time I saw them.


FEMME FATALES 2019 FIRST ROUND MATCH:
LuFisto vs. Vicious Vivien - squash

Vivien jumps the bell on LuFisto because she knows that's the only way she'll stand a chance. LuFisto doesn't even sell it, then proceeds to obliterate her.


FEMME FATALES 2019 SEMIFINAL MATCH:
"Session Moth" Martina vs. Leyla Hirsch - 4.25/10

This was going pretty well until the finish, which saw the amateur wrestler Layla Hirsch go up to the tope rope for a moonsault. She seemed a little apprehensive before taking off, and wound up hitting her opponent in the stomach with her knees instead of her stomach and crashing into the mat herself. She still won, but it was not a good moment for her.


FEMME FATALES 2019 SEMIFINAL MATCH:
Lana Austin vs. LuFisto - 6.75/10

Great underdog vs. monster stuff. They really made you think that Lana had a legitimate chance of being LuFisto.


wXw WOMEN'S TITLE MATCH:
Amale Winchester(c) vs. Faye Jackson - 4.75/10

They spent way too much time on the outside without being counted out. Even for wXw, which has long established a very slow cadence to its count-outs. Amale retains when Faye hurts her back on an exposed turnbuckle.


FEMME FATALES 2019 FINALS:
Leyla Hirsch vs. LuFisto - 8/10

Well… at least the tournament finals delivered. This was a star-making babyface performance to cap off a star-making night for Leyla Hirsch. Even in defeat she looked so strong and so tough that if she isn't the one to take the belt off of Amale, the bookers have totally lost their minds. The only thing she needs to change is to get rid of that moonsault. She always seems to slip when she gets to the top rope, and I have yet to see her land she where she means to when she is going to hit it.

LUFISTO PROMO - F*CKING AWESOME badass babyface stuff. She challenges Amale to a title shot tomorrow night.

Final Thoughts
This was a fine little show from wXw. It only went an hour and thirty-five minutes, but everything was good for the time it got, the main event was awesome, and that promo at the end was fan-f*cking-tastic. Throw in the fact that they pretty much made Leyla Hirsch a star in one night, and I'll go so far as to say that everyone should spend the ninety-five minutes to watch this show.