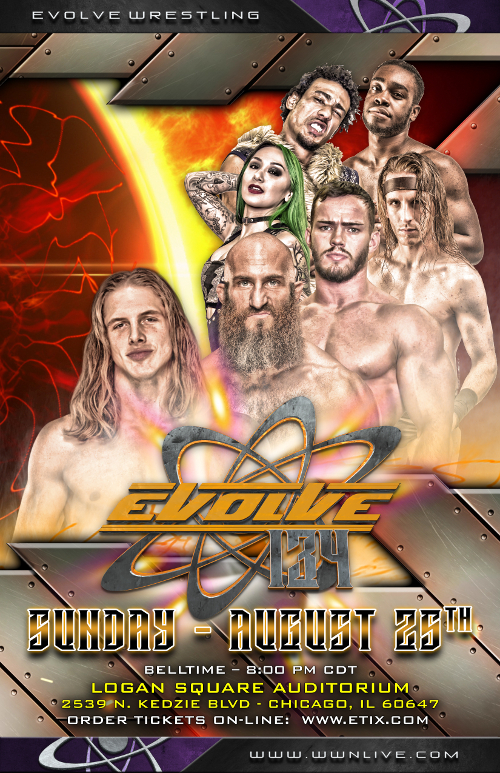 By Big Red Machine
From August 25, 2019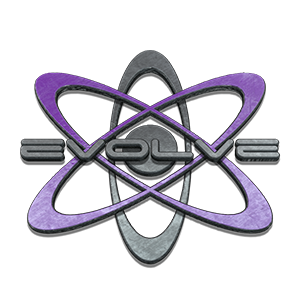 BESTIES IN THE WORLD vs. vs. THE SKULK (Adrian Alanis & Liam Gray) - no rating, okay segment

The Unwanted ran in almost immediately and attacked everyone. Alamnis grabbed a mic and dared them to come fight in a triple threat, and they agreed. I normally don't care for these sorts of changes to the card, but this one does serve some sort of purpose via The Unwanted not originally being booked tonight helping to get over the idea that WWN really doesn't want them in the company very much.

Anyway, we got…


BESTIES IN THE WORLD vs. vs. THE SKULK (Adrian Alanis & Liam Gray) vs. THE UNWANTED (Joe Gacy & Sean Maluta) - 5/10

This was a decent little action-opener. The finish saw Alanis pin Maluta the Skulk hit him with their double-team finisher. The Unwanted were a cool idea when they first debuted and seemd to have a lot to work with when we had NXT guys who were acting like real regulars rather than special attractions, and had a babyface champion they could feud with like James Drake, but at this point they feel like they have run their course (and it certainly doesn't help that they just finished feuding with the only babyface champions the company currently has).


JIMMY KARRYT vs. ANTHONY GUTIERREZ - no rating, decent squash

This was a grapplef*ck version of a squash, so the key was to keep the movement fast and the match short, and they managed to do so.

POST-MATCH SEGMENT - Interesting. Arturo Ruas came out and told Gutierrez that "technique is everything," then laughed and gave him a dismissive wave. I'm not sure if this was Ruas trying to say that Gutierrez had poor technique and could never beat a master such as himself, or if Ruas was laughing in approval. What I am sure about is that I want to find out. Unfortunately we didn't get to find out here because Anthony Henry came out and suggested that he and Ruas have their big blow-off match right now, so we went right to the…


NO HOLDS BARRED MATCH:
Arturo Ruas vs. Anthony Henry - 6.5/10

Lenny Leonard has apparently forgotten about the first six months of Ruas' NXT career, claiming his debut was the match against Henry in Ybor City, FL at Evolve 126 when he had actually been in EVOLVE on a relatively regular basis since the first big "NXT IS HERE" show, which was Evolve 114.
The match was good, but wasn't anything close to the big blow-off I was expecting for a feud that has been going on for four months. Henry won with a roll-up. Ruas went to leave but Henry called him back for a show of respect and Ruas shockingly obliged. Henry then cut a promo reminding us that he beat Evolve Champion Austin Theory last night and thus deserves a title shot. He requests to be added to the three-way match for the Evolve Championship later tonight.


SIX-WAY FREESTYLE:
Brandon Taggart vs. Craig Mitchell vs. GPW vs. Karam vs. Noah Gray vs. Stephen Wolf - 6/10

This was a very choreographed match, but one that did a great job of building to various confrontations. The crowd was very hot for it due to some feuds going on in Freelance Wrestling right now. I was glad to see Taggart get the win here, and now very badly want to see him face Karam in a singles match.


EVOLVE TAG TEAM TITLE MATCH:
A.R. Fox & Leon Ruff(c) (w/Ayla Fox) vs. Matt Riddle & Curt Stallion - 7.75/10
PACO vs. ANTHONY GREENE (w/Brandi Lauren) - 6/10

This was good for the time it got, and they did a fine job with the story of the local underdog taking on the heel. Greene won clean with an Air Raid Crash (AKA Curt Stallion's Buck Off) followed by a superkick for the win. After the match Greene held PACO up for Brandi to hit him with the Kendo stick she had brought to ringside but Shotzi Blackheart ran out to make the save and jumpstart the…


KENDO STICKS ARE LEGAL MATCH:
Shotzi Blackheart vs. Brandi Lauren (w/Anthony Greene) - 6.25/10

Shotzi overcomes the odds and gets revenge on the heel to win the feud. They did a good job of making the stip count, but like with Henry vs. Ruas from earlier tonight, the payoff doesn't feel like it has been worth a feud this long. I also wasn't fond of Greene's involvement, both in that him pulling the referee out of the ring absolutely should have been a DQ and that I'm not fond of him taking such a beating from Shotzi (or anyone else) before Curt Stallion gets the chance to get some real revenge on him. I guess last night's chair shots count, but the issue does still exist between them, and seeing Greene get walloped like this in the background of another feud does do some damage to his feud with Stallion, in my opinion.


EVOLVE TITLE MATCH:
Austin Theory(c) vs. J.D. Drake vs. Josh Briggs - 8/10

Anthony Henry came out to be in this match but Theory said that the only person who can sign matches for him is NXT GM William Regal, and if Henry doesn't go to the back right now, Theory will just hop on a plane and fly back to the WWE Performance Center. After considerable efforts by both a herd of referees and J.D. Drake to calm Henry down and make him see sense, Henry finally agreed to head to the back.

This was a great "big moves" match with a good story about Theory being the coward. He eventually used a chair to take out Briggs' injured leg but Drake managed to hit Theory with his finishers and went for the pin, only to have Anthony Henry come out and break it up. The facials from all three men here were perfect for their roles. Henry stomped a chair into Drake's face and let Theory cover him for the pin. The booking of Henry this weekend had finally convinced me that the long-teased heel turn wasn't coming… and then they pulled the rug right out from under me. I had to take a good minute or two to regroup and process this turn, which is almost always a sign of a job well done by everyone involved.


WWE CRUISERWEIGHT TITLE MATCH:
Drew Gulak(c) vs. KUSHIDA - 8/10

This was an awesome match, but I really wish they would have given these guys more than just eleven and a half minutes. It's a freakin' main event, after all. This was a good heel finish to build to a rematch, which also plays into the story coming in, which was that Gulak is 0-2 against KUSHIDA, but both of those losses were before Gulak "transformed" into his new, more dangerous self. KUSHIDA shaking off the shock and disappointment of his loss and then charging to the back as if to chase that cheater Gulak down was a great visual to end the show with.

Final Thoughts
This was a good show from EVOLVE, with a card structure that resembled the early days od the company, with a lot of short-ish action or grapplef*ck matches plus a few big long matches to get the snowflakes. It also had some big storyline moments, so I'd definitely recommend it… but at the same time I can't help but wish that they were doing things to make me more excited for the product than I currently am. They lack something that really sucks me in other than perhaps Drake vs. Henry.