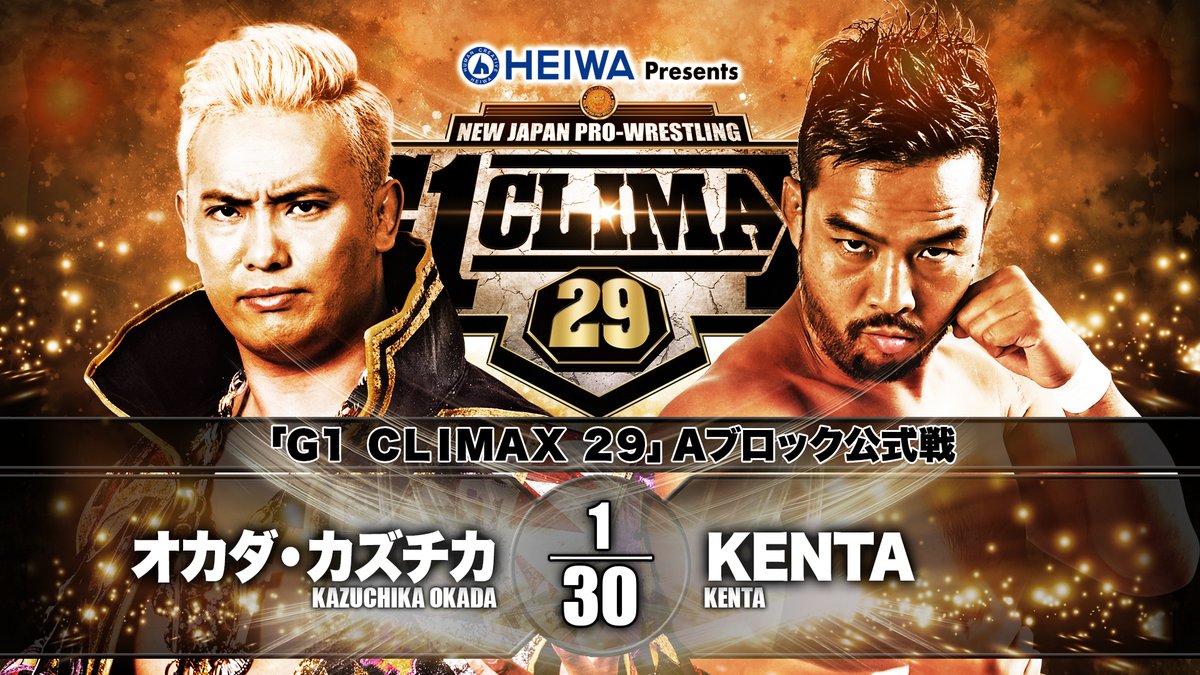 By Big Red Machine
From July 27, 2019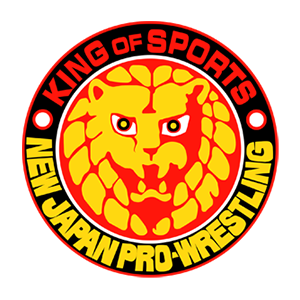 JEFF COBB, REN NARITA, & YOTA TSUJI vs. SUZUKI-GUN (Minoru Suzuki, Yoshinobu Kanemaru, & Taichi) - 3.5/10

Suzuki-Gun jump the bell on their opponents and we soon get the usual bullsh*t on the outside. The heels won. After the match Taichi offered Cobb and handshake which Cobb warily accepted. Taichi did not attack him, which I assume is ruse to set up attacking Cobb during a pre-match handshake tomorrow


JUICE ROBINSON, TOA HENARE, & TOMOAKI HONMA vs. BULLET CLUB (Chase Owens, Yujiro Takahashi, & Jay White) (w/Gedo) - 4/10

Chase Owens throwing the referee at Henare was not a DQ. Chase pinned Henare with a Package Piledriver.


CHAOS (Hirooki Goto & YOSHI-HASHI) vs. CHAOS (Toru Yano & Tomohiro Ishii) - 3.5/10

Yano cheated to win, and the announcers did the "my monitor went out" heel crap. I hope YOSHI-HASHI heads over the commentary booth and puts their heads through those monitors. If announcers in any other company did this sh*t, people would be all over them, but New Japan announcers get a pass because New Japan.


JON MOXLEY & SHOTA UMINO vs. LOS INGOBERNABLES DE JAPON (Shingo Takagi & Tetsuya Naito) - 4.5/10

No points for guessing who got pinned in this one. Ambrose vs. Naito will be awesome. They had a post-match confrontation that, while forced, al least felt a lot more creative than what we usually get.


BLOCK A MATCH:
Kota Ibushi vs. Lance Archer - 7/10

Archer is a member of Suzuki-Gun, so it shouldn't surprise that within a minute or so of the match starting, they had spilled to the outside and were fighting in the crowd without getting counted out. Eventually Marty Asami did his job and started the count, and Archer dragged Ibushi back to the ring. Archer went to work on Ibushi's injured knee/leg/ankle/whatever that he had started working on while they were on the outside. The match just passed the threshold that I consider acceptable for a TV main event, earning it the 7/10. They did some stuff in here that seemed pretty creative, and I popped big for Hoyt busting out his moonsault. Now all I need is for him to hit the Texas Towerbomb on a regular basis and I'll be satisfied with his entire New Japan run.


BLOCK A MATCH:
Will Ospreay vs. Bad Luck Fale (w/Chase Owens & Jado) - 3.75/10

We start of with Owens grabbing Ospreay's foot to cause a distraction so that Fale could knock him off the apron. Then Fale physically grabbed referee Marty Asami and dragged him to the other side of the ring, grabbed his head and forced him to look in the other directions while Owens and Jado beat the crap out of Owens on the other side of the ring. Why do these referees constantly allow themselves to be manhandled in this manner? Putting your hands on the referee should be a DQ, but I'm willing to be lenient about this in minor instances. Something like this where the referee has to know that the wrestler is clearly obstructing him from doing his job, there is no excuse for this not being a DQ. When Ospreay made his comeback on the outside and started getting some offense in on Fale, this happened a second time, and this time there was a Kendo stick shot that Asami couldn't possibly have not heard... and there was still no DQ for this clear attempt at impeding the referee from doing his job.

Fale worked over Ospreay's injured neck. Fale shoved the ref into Ospreay to knock Ospreay off the ropes and give us yet another ref bump in this tournament.

In yet another sign that Ospreay is approaching Okada levels of greatness, he managed to make Fale's Grenade not look like crap. The heels interfered and we got a nearfall out of it. Ospreay took over again and managed to hit the Os-cutter, but Owens pulled Marty Asami out of the ring and into the barricade for a second ref bump in this match alone. I do want to call attention to this ref bump, though, because their execution here was PERFECT. THIS is how you have to do this spot in order to make it make sense. The offending wrestler has to pull the referee out of the ring and get out of there so fast that he has the plausible deniability based on the what the referee was able to see so that the referee doesn't know for certain that he was the one who did it and thus can't call for the DQ.

Ospreay fought of the interfering Bullet Club members for as long as he could but Owens hit him in the neck/high back with the Kendo stick, then hit the package piledriver. Fale made the pin and Red Shoes ran down to the ring, carrying a big can of worms that he proceeded to open. One thing I'll say in favor of New Japan's refereeing is that they have been extremely consistent with not sending an additional referee out, which is a policy that avoids the problem of asking why some ref bumps result in a second referee coming out while others don't. Red Shoes' appearance here breaks that policy for the first time. And for what?

For Red Shoes- who will often stand there with his hands on his hips and refuse to count when the heels do something he doesn't like- to run down and count to two, then shoot Fale a double-bird. Because even in matches that he's not refereeing, we have to make a spot for f*cking Red Shoes.

Then Red Shoes called for the DQ, and Kevin Kelly, who is always excusing this bullsh*t by saying that it would be a terrible shame to have a match- especially an important tournament match or title match- end in a DQ, is now shouting "GOOD FOR RED SHOES!"

Why?

Red Shoes lets people get away with hitting their opponents with weapons all the f*cking time and doesn't call for a DQ? Why is this match different than any of those matches were?.


BLOCK A MATCH:
Zack Sabre Jr. vs. EVIL - 7.5/10

Zack worked the knee and had counters for lots of EVIL's stuff, but not Everything is Evil.


BLOCK A MATCH:
Hiroshi Tanahashi vs. Sanada - 8/10
BLOCK A MATCH:
Kazuchika Okada vs. KENTA - 9.5/10

COMPLETELY AWESOME! The old KENTA is definitely back, and Kazchika Okada would be damned if he was going to let KENTA walk into his house and beat him.

Final Thoughts
Despite a weak undercard even by G1 standards and the Ospreay vs. Fale match stinking, this still managed to be a great show. Okada and KENTA is must-see, and all of the other G1 matches were great as well. Tomorrow we go back to the painfully weak Block B, but at least Naito vs. Ambrose and White vs. Shingo should be awesome.