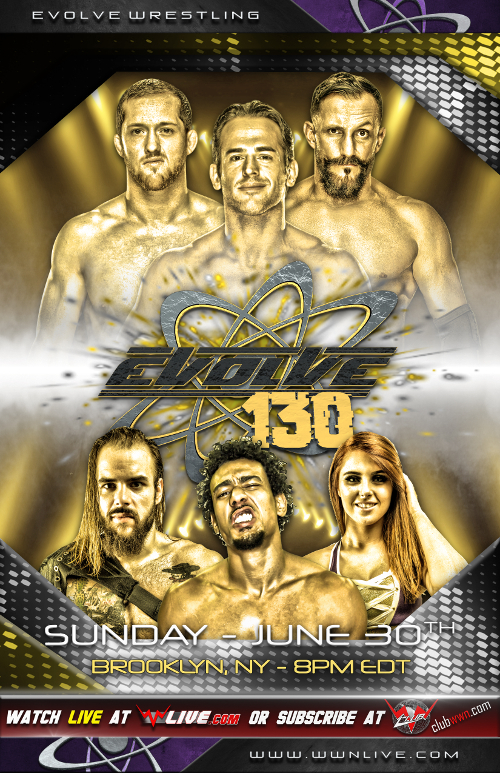 By Big Red Machine
From June 30, 2019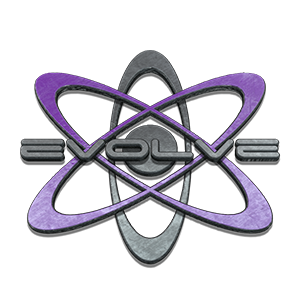 OPENING SEGMENT - Fine. After Lenny Leonard thanked us all for our support over the year, Harlem Bravado came out and told us all that when he got to the building tonight he was told he wasn't booked on the card tonight because of his loss on last night's show. While I will always support wins and losses mattering, unbooking a guy without telling him is definitely a dick move. Fortunately, it seems that EVOLVE management has realized their own dickishness and is willing to do something to make it right, as no one came out to countermand Harlem's decree that he was going to insert himself into this match and would leave EVOLVE forever if he didn't win.


THREE-WAY FREESTYLE WITH HARLEM BRAVADO'S EVOLVE CAREER ON THE LINE:
Harlem Bravado vs. Stephen Wolf vs. Adrian Alanis (w/the Skulk) - 4.25/10

This "freestyle" name has to go. It's utterly terrible. It's a wrestling match, not a dance.

They had some good action for a while before Harlem got desperate and hit Wolf in the nuts. The referee yelled at him and Harlem dared the referee to disqualify him, then stomped on Alanis' crotch as well. The referee then called for the bell... and declared the match a no contest? That's weird. I think Harlem should definitely be disqualified, but the match should continue with the two competitors who have not committed fouls. The Skulk members who were on the outside tried to save Alanis but each got nut-shotted by Harlem as well. Harlem headed to the back while telling the camera "I'll see you on the WWE Network."

I thought this was a very bad finish. As I said above, I'm all for there being DQs in multi-man matches, but the match should continue with the wrestler who committed the foul being ejected, not be ruled a no-contest. This felt like a cop-out to have Harlem outright turn heel with these actions while the "no-contest" allows him to technically not lose and thus remain in EVOLVE. I don't know where Gabe is going with this, but I highly doubt he couldn't have reached the same place without Harlem using a low blow behind the referee's back to get the win here instead of this disappointing cop-out finish to a match with an important stipulation.


NATALIA MARKOVA vs. BRANDI LAUREN (w/Anthony Greene) - 2.25/10

Continuing his not-so-great weekend from last night, Lenny Leonard said that this match was "the fight time we'd seen Natalia Markova in EVOLVE." She wrestled on EVOLVE 128, just six weeks ago. He was quickly corrected on this by the "producer," but this has been an uncharacteristically mistake-filled weekend for Lenny.

Greene caused distractions to help Brandi win. Lenny Leonard told us that a match between Greene and Stallion has been booked for one of the August shows in the Midwest, but that Stallion has been ordered to not attempt to seek revenge on Greene tonight so that Tyler Breeze's big match against Greene tonight is not ruined by interference.


JOSH BRIGGS vs. BRANDON TAGGART - 5.25/10

The crowd chanted "WHO ARE YOU?!" at Brandon Taggart, who had the wonderful comeback of "it ain't my fault that you can't listen to the announcer!" The match itself was a nice little hoss-fight, with Taggart doing his brawling and Briggs getting to look impressive by throwing the larger man around.


CURT STALLION vs. SEAN MALUTA - 6/10

Stallion's shoulder is taped up after last night's attack by Anthony Greene. He overcame that injury to pick up the win.


WWN TITLE MATCH: J.D. Drake(c) vs. Babatunde - 5/10

Austin Theory joined Lenny Leonard on commentary and talked some trash. The match was good while it lasted, with Babtunde's massive size being the story, but it ended in a disappointing DQ that I probably should have seen coming but didn't when The Unwanted, who have been feuding with both men, ran in for the double DQ.

POST-MATCH SEGMENT - Fine. The babyfaces chopped the sh*t out of The Unwanted and sent them scurrying Babtunde stormed after them, leaving Drake alone in the ring. Theory then grabbed a mic and cut a promo on him from the stage, criticizing his not very sculpted body. As soon as Drake started coming for him, theory quickly said he had to go prepare for his match and ran away.


ANTHONY GUTIEREZ vs. STEVEN PENA - 5.75/10

Short, but great for the time it got. A wonderful way to come out of intermission. Gutierez gets the win in his EVOLVE debut.


ARTURO RUAS vs. ANTHONY HENRY - no rating, GREAT segment

Ruas grabs a mic and tells Henry he doesn't want to fight him because he already beat him in their first match (due to an eye-poke, which Ruas neglected to mention). He tells Henry to "just go home" because "you're not at my level. Henry responds by shoving Ruas. He tries to get at him again and the referee tries to hold him back. Henry gently removes the referee from his path... and Ruas takes advantage of this momentary distraction to kick Henry in the knee, nail him with a running knee to the head, then lock on some sort of leg/knee submission. When the referees finally pulled him off, it was determined that Henry was unable to compete.

Henry was helped to the back and Ruas cut a promo bragging about how he was going to leave and celebrate when Josh Briggs came out. Ruas protested that they had a match just yesterday and Briggs tapped out, but the fans corrected him by chanting "HE DIDN'T TAP!" because Ruas' victory was by referee stoppage. Ruas then seemingly realized that Briggs is already fatigued from his early match and that he already knows Briggs' Achilles heel (or, in this case, hip), so he changed his tune and we got...


ARTURO RUAS vs. JOSH BRIGGS - 6.75/10

Briggs won an excellent match for the time it got, handing Ruas his first loss in EVOLVE. The crowd is completely behind Briggs.


TYLER BREEZE vs. ANTHONY GREENE (w/Brandi Lauren) - 6.25/10

The "BREEZE IS GORGEUOS!" chants were followed up by chants of "GREENE IS UGLY!" That made me laugh. The story here is that every time Greene got an advantage (often with Lauren's help) he would get cocky and take way too long to follow up, giving Breeze time to recover. Breeze eventually picked up the win.


FOUR-WAY ELIMINATION TAG TEAM MATCH: Milk Chocolate vs. the Beaver Boys vs. The Unwanted (Eddie Kingston & Joe Gacy) vs. Leon Ruff & A.R. Fox (w/Ayla Fox) - 8/10

An awesome tag team encounter that did a great job of letting everyone look good. It actually almost did too good a job of that because, with the benefit of hindsight it almost felt like the purpose of the first two falls was just to get over the guys who were going to lose those falls. After that point the ending felt a little predictable because we needed to set up challengers for the big show in two weeks, but the match itself was a lot of fun action, and the WWE connection did create some doubt that the Fox & Ruff would win because the idea of The Unwanted winning and then some NXT team coming out and making a surprise challenge after the match felt plausible.

POST-MATCH SEGMENT - Good. Kingston & Gacy attacked Fox & Ruff after the match. Babatunde came out to make the save. Colby Corino came out to attack Babatunde but got swatted down. Then Sean Maluta came out and attacked Babatunde as well, joining The Unwanted. The Unwanted then beat Babatunde down and laid him out.


AUSTIN THEORY vs. RODERICK STRONG (w/Bobby Fish & Kyle O'Reilly) - 7.75/10

The story of the match was Roddy working on Theory's back while Theory did his usual athletic offense. The finish saw Theory call for Ataxia, then take the time to pause and taunt Undisputed Era before hitting the move, which gave Roddy the time he needed to recover. Roddy was able to hit his big combo and get the submission victory with the Stronghold. Theory has some protection on the tap out because he had said on commentary earlier that he only gives 100% when the title is on the line, but having the EVOLVE champion doing so many jobs is still not a good look.

Final Thoughts
This was a decent show from EVOVLE. Like last night it was heavy on the angles, but the wrestling was not as good as last night's show. The promotion feels like it's not sure what it needs to be right now, juggling attempts to make its own new stars while also heavily pushing of the WWE "pipeline," and having some people like Ruas and Babatunde feeling caught in the middle of that. It seems to be pushing Gabe to rely more on angles and dirtier finishes, which is something that both Gabe as a booker and EVOLVE as a promotion have been known for avoiding. Sometimes it works, but other times it feels like the booking is floundering. Hopefully this new level of partnership represented by getting to air their big tenth anniversary show on the WWE Network will lead to Gabe finding some more clarity on what the future direction of the promotion needs to be.