NJPW Southern Showdown in Melbourne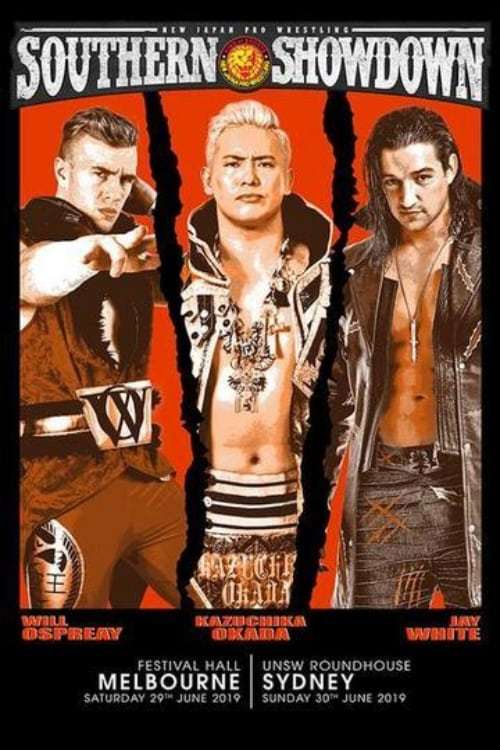 By Big Red Machine
From June 29, 2019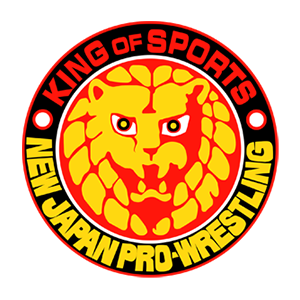 NICK BURY, SHOTA UMINO, & TOA HENARE vs. MARK TUI, ANDREW VILLALOBOS, & MICHAEL RICHARDS - 5.75/10
AARON SOLOW vs. SLEX - 6/10

A solid showing for both guys in the time they were given.


BULLET CLUB (Gino Gambino & Taiji Ishimori) vs. CHAOS (Toru Yano & Yoh) - 4/10

We got a bunch of stalling and shtick between Yano and Gambino early on. Once Yano got cut off we got some decent wrestling that was occasionally interrupted by more shtick. Yano pinned Gambino after a low blow because Yano is a cheater. After the match Yoh pinned Ishimori, which was totally unnecessary and came off as dickish to me. Maybe they would have had a better way to do this if Sho (and Gedo) hadn't been pulled from this match like originally scheduled, but the way they did this here was no good.


BULLET CLUB (Chase Owens & Yujiro Takahashi) vs. CHAOS (Tomohiro Ishii & YOSHI-HASHI) - 6.5/10

The heels jumped the bell on the babyfaces, but at least this time they didn't immediately spill to the outside. The majority of this match was Chase vs. Ishii, and they worked very well together.


RevPro UNDISPUTED BRITISH CRUISERWEIGHT TITLE MATCH:
El Phantasmo(c) vs. Rocky Romero - 5.5/10

El Phantasmo jumps the bell on Rocky. He also stomped on Rocky's nuts right in front of the referee several times but wasn't DQed. The first half of the match was mostly boring, and just as things were getting good, the New Japan World stream died. It wasn't down for long, but was down long enough for us to just miss the finish.


IWGP HEAVYWEIGHT TAG TEAM TITLE MATCH:
Guerrillas of Destiny(c) (w/Jado) vs. Juice Robinson & Mikey Nicholls - 7/10

After a bit of shine we spill to the outside for the usual ceaseless brawling and whipping people into things. Eventually the referee starts to count and the guys brawling in the crowd came back into the ring. Right after they (Loa and Nicholls) made it back into the ring, Juice took a backdrop onto the ramp. This took him out for a while so that the Guerrillas of Destiny could double-team Mikey Nicholls in the ring.

Eventually Juice got the hot tag and ran wild on the heels for a bit before Jado hit him with the Kendo stick behind the referee's match to start a second heat. Eventually we got another comeback and a good finishing sequence of cheating and attempted cheating by the heels to end the match. This was a lot better than I was expecting. Juice and Mikey make a nice little addition to the tag team division and I would be quite happy to see a rematch booked, perhaps with Jado barred from ringside.


IWGP JR. HEAVYWEIGHT TITLE MATCH:
Will Ospreay(c) vs. Robbie Eagles (w/El Phantasmo) - 9.5/10

El Phantasmo's presence at ringside is... troubling. I'm shocked that Eagles didn't tell him to go to the back, but I think whether he gets send to the back or not will have no bearing on whether he interferes in the match to set up the finish.

And sure enough, dumbf*ck Red Shoes just stood there and watched El Phantasmo hop up onto the apron and grab Ospreay's foot to prevent him from coming off the top rope with some sort of big move.

Other than that one spot, some other refereeing issues, and Ospreay's selling of his knee, this was FANTASTIC. It was an absolutely beautiful follow-up to their BOSJ match, with Ospreay not showing Eagles any respect at the beginning and Eagles having to earn back the respect from Ospreay that he lost during their previous match. I popped HUGE for Eagles finally taking El Phantasmo out with that dive rather than attacking Ospreay from behind. This is a match you really need to see. Also, make sure you watch the...

POST-MATCH SEGMENT - AMAZING! This wasn't quite at the level of Omega and Ibushi, but it was easily the most emotional moment in New Japan since that segment. I might have popped even louder for Eagles punching El Phantasmo out here than I did when he dove onto him during the match. El Phantasmo's selling of the punch was also top-notch.


HIROSHI TANAHASHI & KAZUCHIKA OKADA vs. BULLET CLUB (Bad Luck Fale & Jay White) (w/Gedo) - 7.25/10

Jay White's new facial hair is terrible. It makes him look like an extra from a scene in the Jedi Temple, or maybe an Age of Apocalypse version of Corsair. This was a very good brawl, with White vs. Tanahashi and Okada vs. Fale being the pushed match-ups. Okada pinned Fale with the Rainmaker.

Final Thoughts
This was a solid little show from New Japan, bolstered by one match that you absolutely MUST go out of your way to see. You're not going to get the usual blow-away action from the NJPW crew up and down the card, but the top of the card was all very good, the show was easy to sit through, and nothing was bad. I'm not sure if tomorrow's show will also be on NJPW World, but the card looks very interesting even without any big matches on it, so I will hopefully be back soon with a review of that show as well.