wXw Road to Superstars of Wrestling: Munster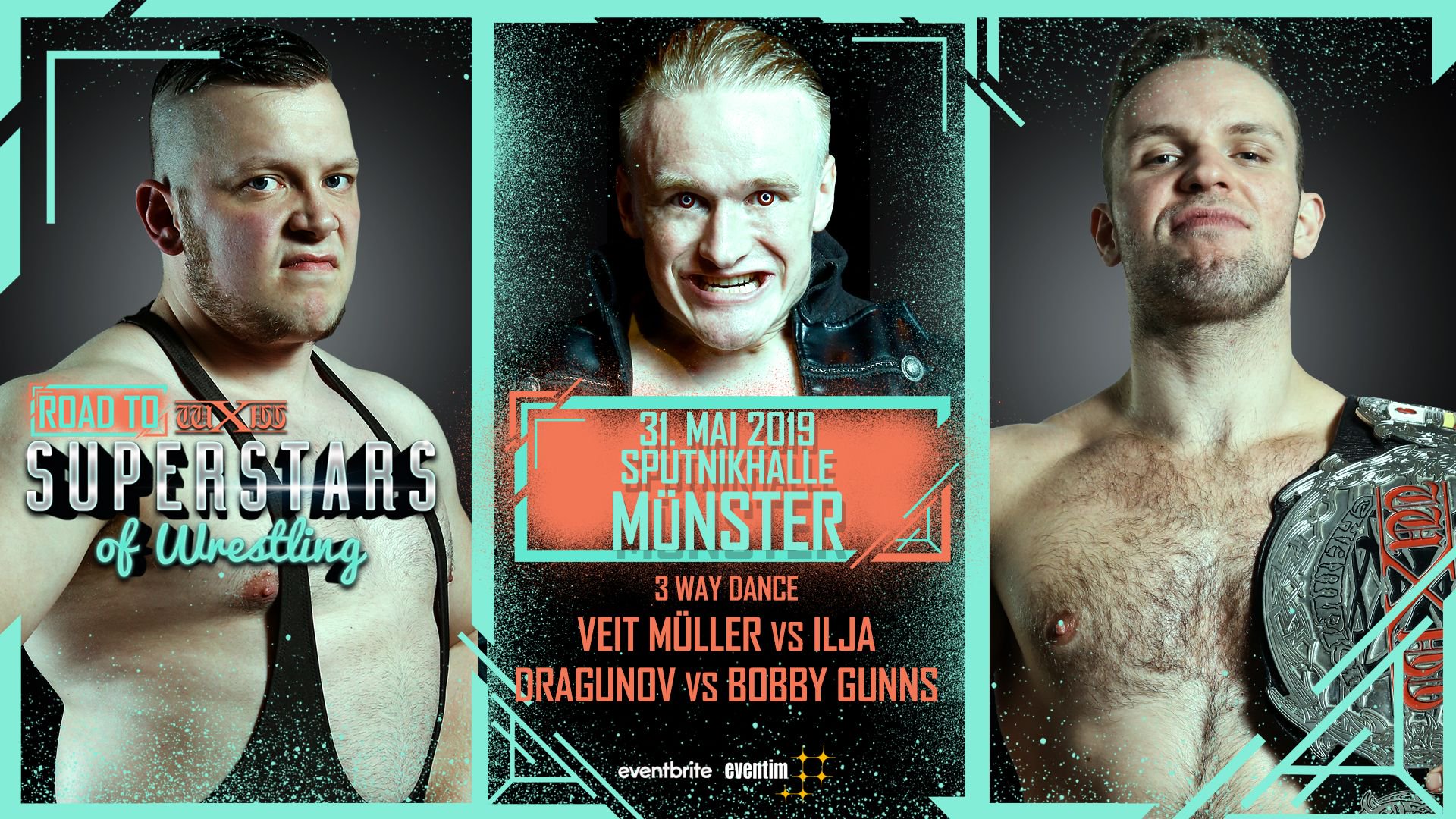 By Big Red Machine
From May 31, 2019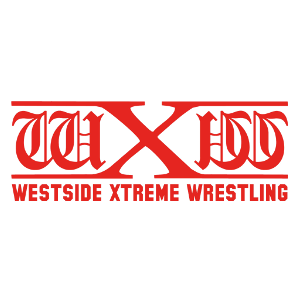 ILJA DRAGUNOV BACKSTAGE PROMO - Okay. He said he was coming for Marius Al-Ani, then did his crazy Ilja laugh. I hope NXT will be sending him to English classes. I'm fine with him speaking German and being subtitled, but if he's going to start speaking English, I'd like to see it evolve beyond basic pro wrestling phrases.

AUSSIE OPEN BACKSTAGE PROMO - They made an open challenge in which they either invited every team in the division to participate in a gauntlet match for the titles, or they told their challenges to all have a gauntlet match to determine a #1 contender. I'm not sure which, and that is something that shouldn't happen.


AUSSIE OPEN vs. RISE (Pete Bouncer & Ivan Kiev) - 7/10

Bouncer jumped the bell on the men who he believes stole the tag titles from RISE, though he made sure they were facing him before he charged so he didn't attack them from behind. This is an important distinction because although RISE played the structural role of the heels during this match, they are still the babyfaces in this feud... or at least they had been until the finish, where Bouncer first raked Fletcher's, then shoved Davis into the referee, then hit Davis with the title belt. Bouncer believes his tactics to be justified because Chris Brookes' interference helped Schadenfreude win the tag titles from RISE, but this very deliberate cheating in a match two and a half months later is, in my book, too far for RISE to remain babyfaces. It doesn't make Aussie Open the babyfaces, as they themselves have been very dickish, but as far as I'm concerned we've not got a tweener vs. tweener feud.

WALTER & VEIT MULLER BACKSTAGE - Good. They are excited to team together for the first time as RingKampf (Muller was not a full member during their previous matches as a team). WALTER puts Muller over for his recent victories, "especially against David Starr. That guy is, like, really annoying." That line had me rolling. He also reminded Muller not to allow himself to get manipulated the way he was in his match against Wheeler Yuta in the first round of the Mitteldeutschland Cup. Muller vows not to repeat his mistake when he gets his rematch at Drive of Champions: Hamburg.


AMALE WINCHESTER vs. BABY ALLISON - no rating, meh squash

Baby Allison was in the middle of a posing routine when the bell rang, leaving her vulnerable for Amale to floor her with a clothesline to start things off. This was basically a squash, and an unnecessary one at that.

RISE & AUSSIE OPEN BACKSTAGE - Good. RISE, including Lucky Kid, are celebrating their victory. Aussie Open come by and condemn them for cheating. Bouncer responds that they did nothing different than Aussie Open did at 16 Carat Gold, to which Aussie Open responded that RISE were about to lose their titles before Chris Brookes interfered anyway. Aussie Open then condemned their Schadenfreude stablemate Lucky Kid for associating with such lowlife cheaters. Lucky said he didn't believe that his friends would cheat. Oh boy. When Lucky sees the tape, the sh*t is going to hit the fan.

WHEELER YUTA BOTHERS RINGKAMPF WHILE THEY STRETCH FOR THEIR MATCH - Great. Yuta was one heck of a heel here. This also established for us that Muller has never won a match in his home city of Hamburg, where he and Yuta will be having their rematch. Grumpy veteran WALTER dealing with young punk kids is proving to be an excellent source of comedic material as well.


JULIAN PACE & LEON VAN GASTEREN vs. PRETTY BASTARDS - 6.75/10

Solid tag team action, but yet another loss for Pretty Bastards since signing their contracts.

KILLER KELLY & VALKYRIE BACKSTAGE - Not good. This was way too on the nose with its points to the point where it felt like the booker was talking to me rather than these two characters talking to each other. The forced nature of the conversation didn't help. The bullet points for this segment very clearly were "they respect each other, but respect won't get in the way of trying to win the title," and "we're going to have a great match later."


LUCKY KID vs. EMIL SITOCI vs. WHEELER YUTA - 6.75/10

They had a good three-way for a bit. Sitoci eventually just decided to walk out because he's a nihilist and that's what nihilists sometimes do during wrestling matches, apparently. Lucky made Yuta tap to his finisher, but they gave Yuta a good nearfall or two first.

PRETTY BASTARDS & KARSTEN BECK BACKSTAGE - Great! Karsten tells them that their constant losing means they're not in World Tag Team Festival anymore. Prince Ahura is annoyed at this and says that they should be on the posters, but they're not even booked for Drive of Champions: Hamburg, and DEMANDS to be booked because they have wXw contracts... so Karsten tells them that there are booked on all future wXw Academy shows and walks off. Maggot was very angry with Prince Ahura, saying "you screw up and we both wind up paying for it."

BOBBY GUNNS & VINNY VORTEX BACKSTAGE - Fine. Vinny is all in on doing squats as a warm-up but Bobby tells him that when you face RingKampf you need a plan and tells his brother to listen to him in the ring.


KILLER KELLY vs. VALKYRIE - 7/10

This confirms me theory that Amale Winchester has been the weak link in their three-ways. Give me more of these two!

BRIAN CAGE INTERVIEW - Decent. Okay... TNA's new title belt is comically large. Cage is kind of doing the arrogant dismissive heel thing, but he's not in your face about it. Also, he seems to have stolen Kanyon's catchphrase and made it lamer.

THE SH*T HITS THE FAN - Yeah. Lucky saw the tape. And he's not happy with Pete Bouncer at all. "Cheating?" "Is this RISE?!" Lucky asks. But Bouncer is ready to fire right back. He says that ever since Lucky won 16 Carat Gold he has only been looking out for himself while Pete and Ivan are having trouble getting booked. Pete says that he is the only one looking out for the good of the whole of RISE.

They agree that RISE has not been the unit it used to be and agree that there needs to be more unity. On that front (and after Pete pointed out Lucky's string of recent losses) Lucky asks Pete to be in his corner against Brian Cage at Superstars of Wrestling, and Pete agrees.


BOBBY GUNNS & VINNY VORTEX vs. RINGKAMPF (Veit Muller & WALTER) - 8/10

Awesome intensity.

POST-MATCH SEGMENT - Very interesting. The only guy who didn't shake hands after the match was... WALTER?! Grumpy veteran WALTER just got a lot less funny and a lot more serious.

KARSTEN BECK MAKES ANNOUNCEMENT ON THE YOUTUBE CHANNEL - Oops. They forgot to subtitle this one. I heard something about a four-way in Hamburg for Bobby Gunns' wXw Unified World Wrestling Title.

RICO BUSHIDO INTERVIEWS EMIL SITOCI - Great. Sitoci says he might no-show Superstars of Wrestling 2019, but this wasn't a threat so much as a statement. He honestly doesn't know. If he'll feel like showing up when the time comes. He says that the office puts them in matches so they can beat each other up for the fans' entertainment, but "it needs to be fun for me, too" or else he won't show up. Rico informs him that the Shotgun Champion will be one of the challengers for the wXw Unified World Wrestling Title in the aforementioned four-way, which takes place in the main event of Drive of Champions: Hamburg. Sitoci is still unsure if he'll show up. He's doing a tremendous job with this character.


ILJA DRAGUNOV vs. BRIAN CAGE - 7.75/10

Ilja wins a hard-hitting battle of supposedly unstoppable forces... but only one of them can truly be unstoppable, and that's Ilja. I'm little surprised TNA let their champ do a job to a guy who I doubt he'll be able to get the win back from (Ilja is under NXT UK contract, and is also pretty clearly being built up for a big title match by wXw), but at least this makes the outcome of Cage vs. Lucky Kid feel a bit murkier. We got a nice show of respect after the match, then the rundown for Superstars of Wrestling 2019, then Andy Jackson signed off.

Final Thoughts
This was a great show from wXw! The undercard action was a step above what we have been getting recently and the show had some big storyline moments as well. This show succeeded both as build-up to Superstars of Wrestling 2019 as well as Drive of Champions: Hamburg and as a fine standalone show. It's definitely worthy our time to check out.