NJPW Best of the Super Juniors XXVI: Day 3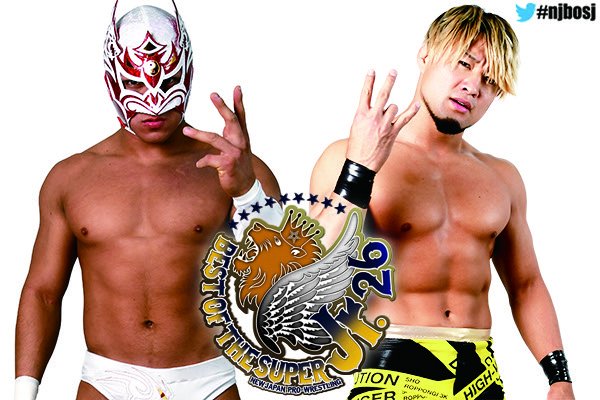 By Big Red Machine
From May 15, 2019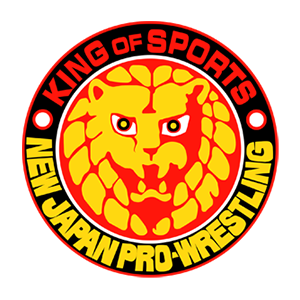 REN NARITA & YUYA UEMURA vs. BULLET CLUB (Robbie Eagles & Jado) - 4.75/10
RYUSUKE TAGUCHI & SHOTA UMINO vs. SUZUKI-GUN (Taichi & DOUKI) - 4/10

Suzuki-Gun jump the bell on their opponents. They wound up on the outside for several minutes and somehow were not counted out. Also, DOUKI used a chair. Taguchi was ostensibly the babyface in peril, but there are only so many times you can see someone throw his butt and their opponent, miss, and land flat on his ass like a doofus before you just start to laugh him. He eventually made the hot tag to Umino. Umino had good babyface fire, but in matches like this that are already frustratingly pointless if I don't care during the heat I have a lot of trouble getting into a babyface comeback made by a guy whose nearfalls are non-threats because well know that young-boys don't get to beat people on the main roster (even though Umino is probably the best worker in the match). Suzuki-Gun attack their opponents after the match because that's what they do.


TOA HENARE & CHAOS (Rocky Romero & Yoh) vs. WILL OSPREAY & LIFEBLOOD (Juice Robinson & Bandido) - 5.5/10
BULLET CLUB (El Phantasmo & Gedo) vs. LOS INGOBERNABLES DE JAPON (Tetsuya Naito & BUSHI) - 5.5/10

Naito's shoulder got worked over and he sold it well. Gedo tried to cheat but got foiled, then pinned by BUSHI.


BLOCK A MATCH:
Jonathan Gresham vs. TAKA Michinoku - 6/10

A fine wrestling match with both guys working over the body part that their respective submission finisher targets.


BLOCK A MATCH:
Yoshinobu Kanemaru- vs. Tiger Mask IV - 7.25/10

Kanemaru threw one of Tiger Mask's masks at him as Tiger Mask got into the ring so Tiger Mask went right after him, jump-starting the match. They told a good story mixing Kanemaru's heelishness with the story of Tiger Mask's injured knee and had a great match with some very exciting nearfalls and a great finish.

POST-MATCH SEGMENT - Kanemaru attacked Tiger Mask IV and ripped his mask off. This is the sort of thing I would be excited about if I hadn't seen New Japan do it about ten times over the past year without it ever leading to any sort of apuestas match, or even a freakin' no DQs match. At this point I have absolutely no faith that this will lead to anything, so I don't care about it.


BLOCK A MATCH:
Shingo Takagi vs. Titan - 7.75/10

Shingo won a match that was shockingly one-sided. Once Shingo put a stop to Shingo's hit-and-run tactics, that was it for Titan. Titan was a very good babyface, but Shingo very much felt like an unstoppable force here, with every setback he suffered feeling merely temporary.


BLOCK A MATCH:
Marty Scurll vs. Taiji Ishimori - 8.75/10

This was easily the second-best match of the tournament so far. They told a simple story of both guys working over the head and had some outstanding drama on their false-finishes, especially the submissions. There was a very scary moment where Ishimori seemed to lose Scurll on a Tombstone Piledriver and kind of did, but I guess Marty managed to tuck his head in time so that he avoided injury.


BLOCK A MATCH:
Sho vs. Dragon Lee - 9.5/10

After last-night's post-match altercation, these two were eager to go after each other and did just that, charging at each other the moment the bell rang and ferociously trading forearms in the middle of the ring. Having felt these forearms full-force in the beginning, both guys made it their mission to take the other's right arm out. They worked the arms all match and sold wonderfully. This didn't stop them from going back to the forearm exchanges throughout the match. They just sold their own arms each time. One spot I particularly loved saw Sho take advantage of the big puro strike exchange spot by baiting Dragon Lee into chopping him but then blocking the chop and firing back with repeated elbows.

They also tried for and built up to their big signature moves, building a lot of drama out of both the quest for the move and eventually getting to hit it. That, plus DRAGON LEE DID THE SINGLE GREATEST, MOST PERFECT DIVE IN THE ENTIRE HISTORY OF PROFESSIONAL WRESTLING.

Another wonderful little moment had them exchanging forearms on the outside as they were being counted out, and the moment they heard the call of nineteen, they paused for the briefest of seconds while recognizing what this meant and then both DOVE back into the ring to beat the count-out. It's little things like that which make a match stand out in your memory. This was one of my closest approaches to giving a match a perfect 10 without giving in and doing so. In cases like this, it's nothing other than gut feeling that makes the difference one way or the other, but either way, this will certainly be one of the most memorable matches of the year.

Final Thoughts
This was an AWESOME show from New Japan. THIS is what Best of the Super Juniors is supposed to be, dammit!