NJPW Best of the Super Juniors XXVI: Day 2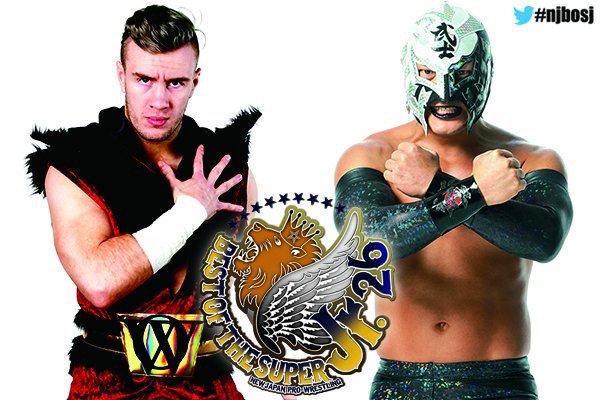 By Big Red Machine
From May 14, 2019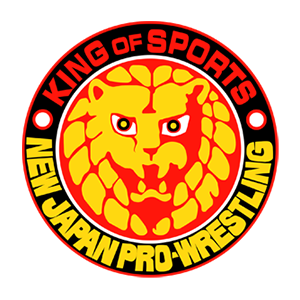 JONATHAN GRESHAM, TIGER MASK IV, & YOTA TSUJI vs. SUZUKI-GUN (Yoshinobu Kanemaru, TAKA Michinoku, & Taichi) - 4/10

Suzuki-Gun won, then beat the babyfaces up some more after the match. Wrok was done on Gresham's arm and Tiger Mask IV's knee.


JUICE ROBINSON & DRAGON LEE vs. SHOTA UMINO & SHO - 6.75/10

A shockingly good match for its spot on the card and the usual format of these shows. Juice predictably got the win over Umino, who was a great babyface throughout. Meanwhile, Dragon Lee and Sho had quite the altercation, which the camera missed a good chunk of because it was focused on Juice celebrating, even though it was clear such an altercation was about to take place, just from what you could see in the background during finish.


VILLAIN ENTERPRISES (Marty Scurll & Brody King) vs. BULLET CLUB (Taiji Ishimori & Gedo) - 6.5/10

A good "babyface in peril" match with Bullet Club constantly goading Brody into the ring illegally and then double-teaming Marty while the referee's attention was on Brody. Marty eventually made the hot tag to Brody, Brody ran wild, and the babyfaces got the win.


TOA HENARE & TITAN vs. LOS INGOBERNABLES DE JAPON (Tetsuya Naito & Shingo Takagi) - 6.5/10

LIJ won. Henare and Naito were good together.

POST-MATCH SEGMENT - Naito was a total dick to Henare for no reason. Meanwhile Shingo and Titan had a confrontation because that's what you do in these tournaments. Compare this to the earlier confrontation between Sho and Dragon Lee and this one feels pathetically forced and empty.


BLOCK B MATCH:
Ren Narita vs. DOUKI (w/Taichi) - 4.25/10

DOUKI is good, but the fact that he is in Suzuki-Gun pretty much kills my interest in him. When he was actually doing his own stuff during the last few minutes he looked like someone I wanted to see more of, but it also made me think "why the hell did he spent the first half of the match wrestling as Generic Suzuki-Gun Member #6 instead of doing this?"

POST-MATCH SEGMENT - Suzuki-Gun attack Narita after the match just because.


BLOCK B MATCH:
Rocky Romero vs. Robbie Eagles - 7.25/10

Eagles worked over Rocky's leg and Rocky sold it extremely well. It's amazing how great of a babyface Rocky can be when he isn't being an annoying turd.


BLOCK B MATCH:
Bandido vs. El Phantasmo - 6.75/10

They did the exact same "Bandido offers El Phantasmo a handshake but El Phantasmo flips him off instead" spot to start off this match that they did to start off yesterday's match. Why did Bandido think things would work out differently this time?

They fought on the outside forever without being counted out. They did some good stuff working over each other's heads, but then it just turned into excessively flippy/spotty stuff. Can we stop doing Canadian Destroyers if you're not going to at least go down after it? Please?

I popped when El Phantasmo did his stupid rope-walk spot and got cut off. That should happen every single time he does this spot until he just stops doing it, and then I never have to see it again. Speaking of not seeing things, El Phantasmo turned Bandido's mask sideway so he couldn't see, then hit him with a kick then hit his finisher and got the win.


BLOCK B MATCH:
Will Ospreay vs. BUSHI - 7.5/10

BUSHI breaks cleanly in the ropes and then does that dumb "tranquillo" pose... so Ospreay just dropkicks him right in the face. I laughed my ass off at this.
They soon wound up on the floor after a big rana off the apron from BUSHI, and then BUSHI grabbed a chair and hit Ospreay with it right in front of the referee. Somehow, this was not a DQ. Fine. I'll play your game. If using the chair doesn't get you disqualified then why don't you keep hitting the guy with it?

Ospreay's neck for worked over but he came back won with the Stormbreaker. Their obligatory count-out tease spot in this match would have been really great if they didn't do it so often that I feel compelled to call it an "obligatory" count-out tease. All you need is to have someone actually get counted out twice a year- just twice a year- to make this feel like a real threat every time you do it, but instead we've got a spot that we do in every match that feels like a ridiculous cliché at this point, and all because G-d forbid we have a finish that isn't a pinfall or a submission.


BLOCK B MATCH:
Ryusuke Taguchi vs. Yoh - 6.25/10

Taguchi's nuts get hurt on an Atomic Drop so he rolls out of the ring. Yoh then beats him up on the outside forever with no count-out. The annoying stuff now out of the way, they got back into the ring so they could start telling the real story of the match, which was Yoh working over Taguchi's knee. Then Taguchi stopped selling his knee and beat Yoh up on the outside for a long time, once again with no count-out. They continued from there, trading nearfalls, with Taguchi basically forgetting to sell his leg any time he was on offense. A very disappointing main event.

Final Thoughts
A very meh show from New Japan. They can't all be winners, but maybe at least try to put surefire hits like Ospreay vs. BUSHI in the main event instead of f*cking Taguchi?


STUPID ANNOUNCER QUOTES:

1. Chris Charlton- "I think a lot of people might think BUSHI is the mastermind behind Los Ingobernables."
Why would anyone think this? We haven't been given any evidence to suggest that it is true.