RevPro Live at the Cockpit 41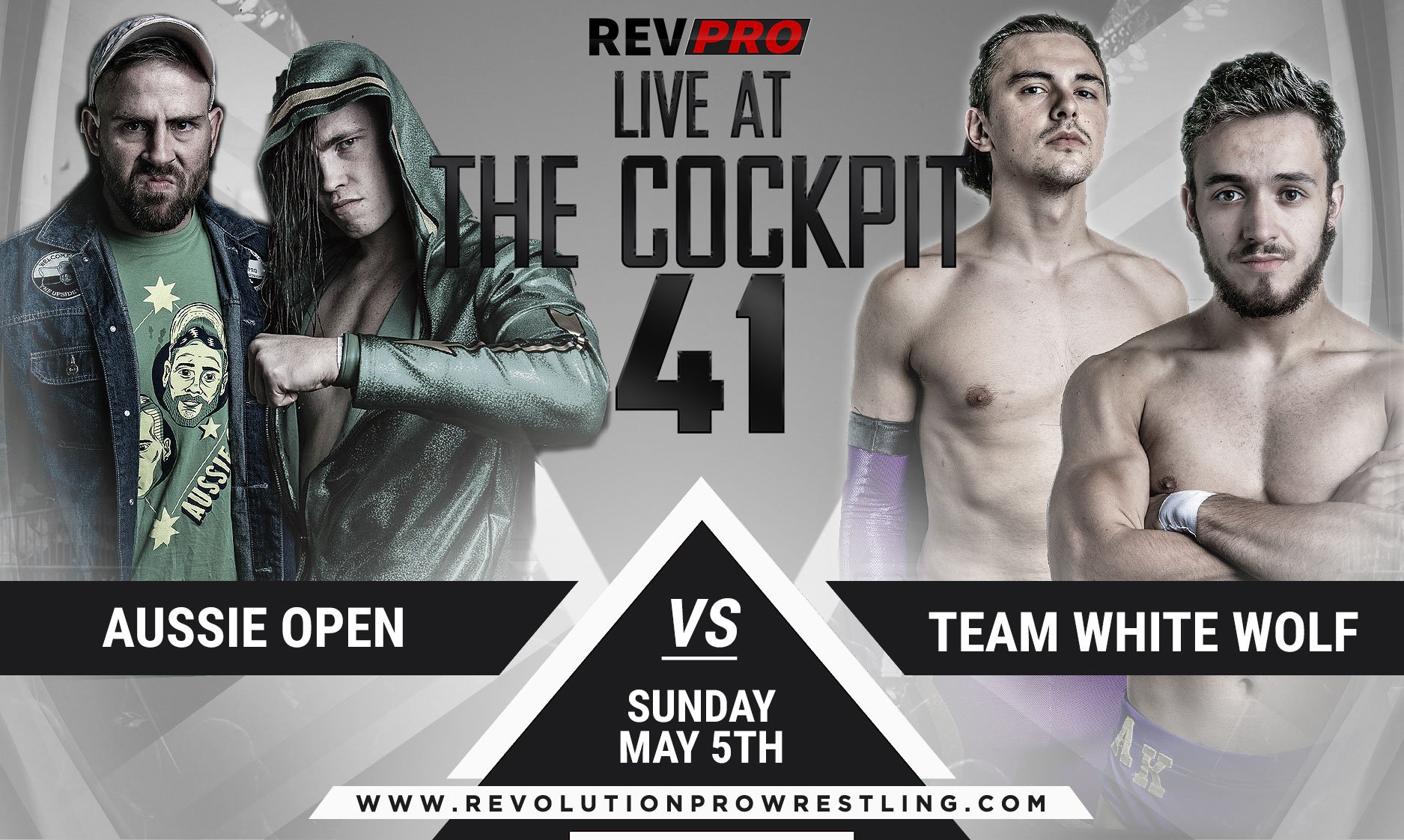 By Big Red Machine
From May 05, 2019

JAMES MASON vs. GABRIEL KIDD - 4.25/10

They did British stuff for a while.


T.K. COOPER vs. ROB LIAS vs. KIP SABIAN - 4.25/10

T.K. Cooper was not originally supposed to be part of this match but entered himself into it with the consent of only one of the other wrestlers. Shouldn't both be required? Otherwise, why wouldn't the heels all bring a million stooges along who would lie down for them?

These guys also did stuff for a while. There was some semblance of a story with Lias working on Cooper's knee but Cooper's selling was very spotty. Sabian pinned T.K. Cooper. So much for that "fresh start" T.K. was looking for, huh?

POST-MATCH SEGMENT - Fine. Kip Sabian cut a promo saying about to move to the US but he doesn't want to leave RevPro. He answers Zack Sabre Jr.'s call for new challengers that Zack made on the previous show. After Sabian left, Lias yelled at Cooper for losing to Cooper headbutted him.


RPW UNDISPUTED BRITISH WOMEN'S TITLE MATCH:
Zoe Lucas(c) vs. Jamie Hayter - 5.5/10

Lots of stalling by Lucas once the bell rings build to Hayter finally snatching her leg, yanking her down off the turnbuckle and pounding away on her to the cheers of the crowd. Zoe cut her off and worked the knee and Jamie sold it well. Bobbi Tyler came out to watch the match from ringside, and, predictably, interfered to cost Jamie the match. This was made even more frustrating by both the fact that Zoe was pretty much in control of the match when they set up the interference spot, and their post-match fake-fight Russo-swerve crap. Zoe now has another minion, because that's something we needed, apparently.


MICHAEL OKU vs. SHIGEHIRO IRIE - 6.25/10

A very good big hoss vs. skinny underdog match.


BRIAN PILLMAN JR. vs. JOSH BODOM - 6.5/10

The story here was that Bodom felt like he had to show up the hot prospect, and while Bodom won the match, Pillman Jr. was able to stay with him every step of the way. A very good RevPro debut for young Brian Pillman Jr.


NO DISQUALIFICATIONS MATCH:
Sha Samuels vs. Dan Magee (w/Kurtis Chapman) - 4/10

While making his entrance, Samuels snatched Chapman off the apron and slammed him into it spine-first, taking him out. When Magee finally go away from terrible referee Chris Roberts, he charged out of the ring towards Samuels to give the match a hot start. The crowd was not into this early at all, to the point where they were laughing at weapons shots. While they did eventually get into it, the longer it went, the more my interest, which was high when the bell rang, faded.

The problem I have with Sha Shamuels' matches is that... well... they heavily feature Sha Samuels. You know how I often complain that 70% of the NXT UK roster is angry bearded large British men? Well imagine that, except if instead of mostly being good or even great wrestlers, they were mediocre at best. That's Sha Samuels. He's trying to play the big mean bully who yells a lot and that's the extent of his character. 80% of his offense is punch-kick stuff, and he's a big walking cliché. Dan Magee's role was to be the generic guy standing up the bully, but I don't really know enough about Magee to care too much about him, either, as his entire RevPro career has been spent being the guy that the heel (first Lias, now Samuels) does stuff to rather than someone with a personality of his own. The best part of this match was the part where Kurtis Chapman and Josh Bodom ran in. The worst part of it was when Samuels was in fully cliché bully Minoru Suzuki-wanna-be mode, attacking the students doing their ringside duties for no reason other than to be a bully. Making things worse, Samuels won, so this feud is now going to continue, even though I had been expecting this to be the blow-off based on the way they built it up. This was both the longest match on the show so far, and easily the most boring.


AUSSIE OPEN vs. TEAM WHITE WOLF (A-Kid & Carlos Romo) - 7.25/10

The crowd was completely dead for this, which was a shame because I thought it was a great match. A-Kid's hamstring was taped up, which would occasionally become relevant to the story of the match, but it mostly really served as an excuse for Andy Simonz to repeat Samuels & Bodom's claim that A-Kid is the "weak link" of Team White Wolf. This story was further pushed by the finish of this match, which saw A-Kid accidentally hit Romo with a missile dropkick, then get hit with the Fidget Spinner and pinned.

AUSSIE OPEN PROMO - Decent babyface stuff about them making a point of being here tonight even though they're also booked for PROGRESS so they could cut their big go-home promo for the tag title match against Suzuki-Gun on Friday at Epic Encounter 2019.

Final Thoughts
This show... was boring. Boring and frustrating. Yes, there was some good stuff (mostly Oku vs. Irie and the main event), but even some of the good stuff (like the women's title match) got dragged down by frustrating booking. Check out the main event if you really want to, but this show is not worth the two hours and fifteen minutes I spent watching it. Not even close.