AJPW Champion Carnival 2019 Day 3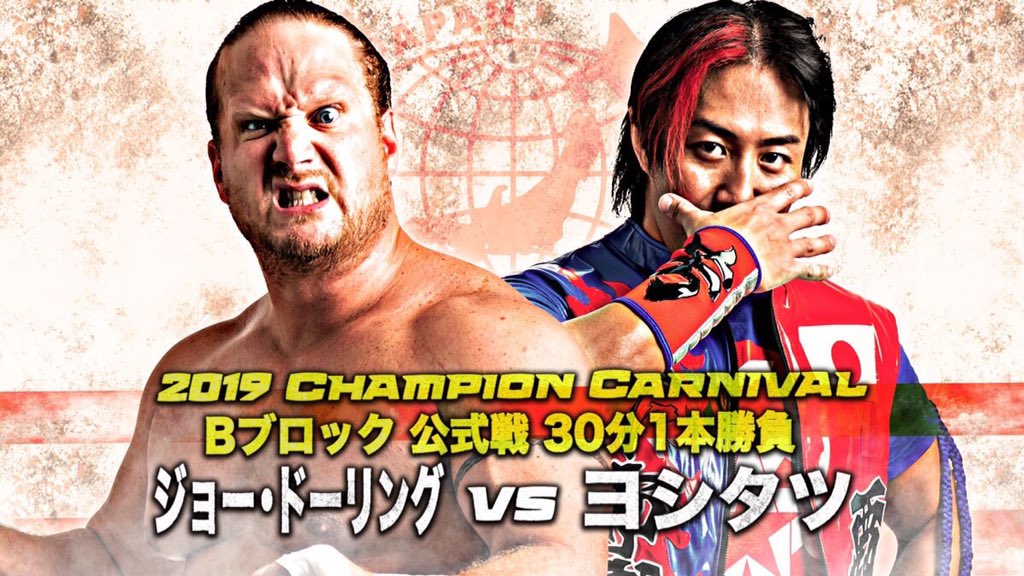 By GARZA
From April 07, 2019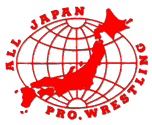 Atsushi Aoki, Hikaru Sato & Kyosuke Ikaho vs. Daimonji So, Dan Tamura & Koji Iwamoto - 6/10

Great pairings all around, the stuff with Aoki and Iwamoto was great, especially when the latter took on both Aoki and Sato. Finish saw Tamura and Sato fight it off, Sato taking the win with a Boston Crab.


Black Menso-re, Dylan James, Futoshi Kyoboku, Joel Redman & Sam Adonis vs. Atsushi Maruyama, Jun Akiyama, KAZMA SAKAMOTO, Naoya Nomura & Takao Omori - 6/10

Nomura vs Adonis was cool, Adonis has such a loud personality, that a lot of these guys nicely feed from it. Jun Akiyama continued his quest to kill Black Menso-re. Old man Omori got worked on by the Foreigners. At the end, Redman got the win using a spinning Piledriver on Maruyama. It was good given the time and amount of people.


Champion Carnival 2019 Block A Match
Gianni Valletta (0) vs. Zeus (0) - 6/10

Short match, it was Valletta getting a lot of offense in and then Zeus made a comeback and won with a Jackknife. I could do without the opener matches just to give these matches more time.


Champion Carnival 2019 Block B Match
Daichi Hashimoto (2) vs. Jake Lee (0) - 6.5/10

Hashimoto focused on Jake Lee's leg for the few chances he had on offense. Jake Lee mostly worked the upper body with kicks and strikes, and was definitely in control most of the match. Last few minutes were ok as Hashimoto started his comeback with an STF. Hashimoto ended up defeating Lee with a Shining Wizard. The match wasn't nothing special. Interesting that Lee hasn't captured a win yet, I take it they want to make him the underdog dark horse now.


Evolution (Suwama & Yusuke Okada) vs. NEXTREAM (Kento Miyahara & Yuma Aoyagi) - 7/10

So this is building Suwama vs Miyahara? nope, so maybe Suwama vs Aoyagi? nope, that one ain't happening either. Ok, at least, Miyahara vs Aoyagi, right? nope. I love Miyahara, but this time could have surely gone to Zeus beating up Valletta. And i'm not saying no to tag matches, but (I told myself I wouldn't bring up NJPW), why not put some heat in the tournament matches?

Having expressed my feelings about these tag matches, this was fucking great. Especially everything between Okada and Miyahara. Okada is slowly becoming one of my favorite wrestlers in the promotion. Match was mostly Okada working on Miyahara outside the ring, while Suwama tortured Aoyagi inside the ring. Eventually things got under control in the ring and Aoyagi made a comeback and tagged in Miyahara who survived both Evolution men for a bit, had a great sequence with Okada until he pinned him with a German.

I swear that the ref one day has to cost Miyahara a big stakes match.


Champion Carnival 2019 Block A Match
Ryouji Sai (0) vs. Shuji Ishikawa (2) - 8/10

Good battle that went to a time limit draw. Ishiwaka worked on Sai's neck with all type of offense, looking for all type of wins. He dominated about half of the match until Sai caught Ishiwaka's leg in the ropes and got a Dragon Screw in to finally get himself some space to recover and now it was Sai that was working Ishikawa's limb. Sai looked for a submission win, transitioning from submission to submission, but the larger size of Ishikawa kept him in. Both men sold nicely. Not knowing they were going for the time limit draw made the last minutes feel like they were just unnecessarily extending the match since they weren't exactly reversing finishers.

My only big issue with the match was that they kinda hit second gear, and instead of riding from there, they kinda coasted on the edge going up and down. Granted they were going for the time limit draw, but instead of adding drama with big submissions, they were going for near falls with superplexes instead of making use of the work put into the neck and leg throughout the first half of the match.

I do like that we got a time limit draw early in the tournament to tell us that they can happen, and not even in the main event.


Champion Carnival 2019 Block B Match
Joe Doering (0) vs. Yoshitatsu (0) - 8.5/10

This was a speed and power match, Joe Doering had both the speed and power and Yoshitatsu was there to sell it. Match saw Doering dominate most of the match until Yoshitatsu managed to make a great comeback just going all over the place with kicks and DDTs, but unfortunately for him, Doering eventually cut him off again. There was a good battle with Yoshitatsu locking in the Koji Clutch that Doering survived. Finish saw Yoshitatsu (surprisingly) hit a couple of Codebreakers to take down Doering and pin him for the 1-2-3.

Match was great. Yoshitatsu once he started his comeback was great. I hate to see Doering lose, but his performance was good and I can live with that.

Post-match - Yoshitatsu cut a good babyface promo.


OVERALL THOUGHTS

A better show than yesterday, it got better as it went on. I wasn't completely sold on the order of matches, but it worked out at the end.