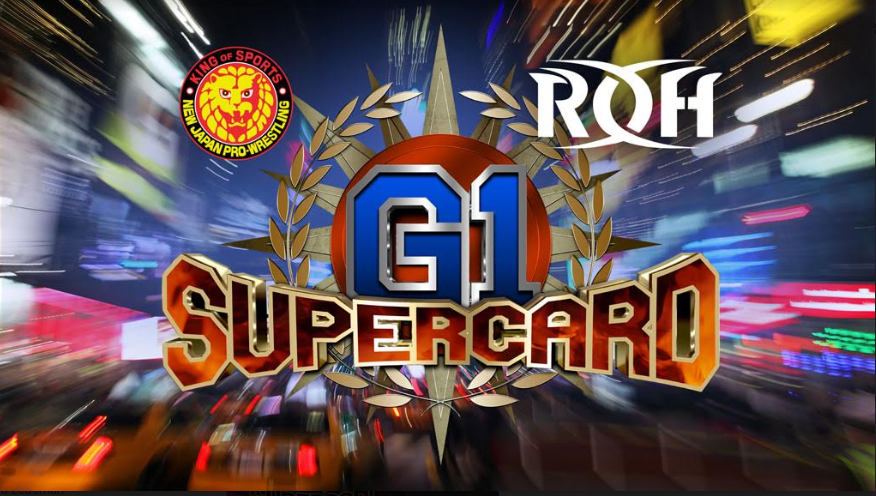 By DHRainmaker
From April 06, 2019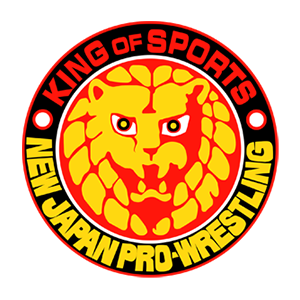 **Pre Show**


Honor Rumble - ***3/4

This was a pretty fun way to start the show with some cool surprises like Haku and Muta's appearances and Kenny King won to get an ROH World Title shot. Also this may be the first time a guy doing the "hide on the outside and let everyone else eliminate each other then wait until the very end" thing actually succeeded if I'm not mistaken

Notes - Seeing Minoru Suzuki's entrance at MSG was awesome.

Minoru Suzuki forearming Cheeseburger followed by Kevin Kelly saying "Well time to plan the Memorial show" was hilarious.

I now really wanna see Shingo vs Minoru Suzuki sometime soon.

For some reason I want to see Brian Milonas vs Bad Luck Fale.

When the hell did PJ Black wrestle Bret Hart in MSG?!

HOLY SHIT!!!! HAKU IS HERE!!!!!!!!!!

EVEN MORE HOLY SHIT!!!!! THE GREAT MUTA!!!!!!!!!!!!!!!!!!!!!!!!!!!!!!!!!!

Them just randomly letting Cabana take Yano's spot only to then let Yano come in and make it a 31 man rumble was idiotic.

Muta and Liger's brief sequence was amazing.

**Main Show**

Winner Take All, Never Openweight and ROH TV Championships
Will Ospreay (NEVER) vs Jeff Cobb (ROH TV) - ****

This was a great power vs speed match mixed in with the story of Ospreay's determination to prove he's got the strength to be a heavyweight being his downfall. The show is off to a great start so far.


Dalton Castle vs RUSH - SQUASH

Well that was quick.

Post match - Dalton blames The boys for the loss and beats them up turning heel in the process. We'll see how thiis goes

Juice Robinson was laid out backstage


Women Of Honor Championship
Mayu Iwatani(c) vs Kelly Klein - **1/2

This was nothing special. I'm a huge fan of both women but they really don't have chemistry as opponents.

Post match - Angelina Love and Velvet Sky come out, Mandy Leon jumps Kelly Klein from behind and they're now a trio called The Allure. Oh dear god this is going to suck

Rapper Mega Ran comes out only to get threatened by Bully Ray. Why would they do this everyone hates live music breaks at wrestling shows so why would u expect Heel heat for it?


Street Fight
Flip Gordon, Mark Haskins, and Juice Robinson vs Bully Ray, Shane Taylor, and Silas Young - **1/2

This started as Flip vs Bully only for Shane and Silas to interfere so Lifeblood made the save and it turned into a 6 man garbage brawl (why the hell would you do an angle where a guy can't compete only to have him come out fine and wrestle 5 minutes later?! That's retarded!!!) This was nothing but weapon spots and nothing else


3 Way for the IWGP Junior Heavyweight Championship
Taiji Ishimori (c) vs Dragon Lee vs Bandido - ****1/4

This was just all out insanity. One of the best under 10 minute matches I've ever seen


4 Way Tag Team Winner Take All ROH Tag Team Titles and IWGP Tag Titles
Guerrillas Of Destiny (Tama Tonga and Tanga Loa) (IWGP C) vs PCO and Brody King (ROH C) vs The Briscoes vs EVIL and Sanada - ****

This was absolutely insane but in a different way than the previous match. This was an all out fight between 4 teams mixed in with the utter insanity you get when PCO is involved

Post match - Toru Yano stole the IWGP Titles so it looks like he and Cabana will be the next challengers for the titles


Rev Pro British Undisputed Championship
Zack Sabre Jr (c) vs Hiroshi Tanahashi - ****

Just a great technical match between two great wrestlers


IWGP Intercontinental Championship
Tetsuya Naito (C) vs Kota Ibushi - ****3/4

It's Naito vs Ibushi need I say more?


3 Way Ladder Match for the ROH World Title
Jay Lethal (C) vs Matt Taven vs Marty Scurll - ****1/2

This was just 3 guys beating each other with Ladders and tables in creative ways to incapacitate both opponents so they could climb the ladder and win the belt. It was Awesome! As much as some people are upset he won Matt Taven's performances with Lethal recently have made me a fan to the point I have no issue with him winning the belt here


IWGP World Heavyweight Title
Jay White (C) vs Kazuchika Okada - ****1/2

This was another awesome match. Okada always delivers in IWGP Title matches and this may have been Jay's best performance yet. The last 10 minutes of this match were just epic and this was a great endiing to what was all in all a great show

Final Thoughts
Overall thoughts: 8.5/10 This was a pretty great show all in all. It had some rough spots with things like the Women's title match, the 6 man Street fight, and a few of the angles on ROH's part but by and large I'd say this show was more than worth going out of your way to see and will likely be one of the best shows of a stacked weekend