wXw Amerika Ist Wunderbar- Live from New York City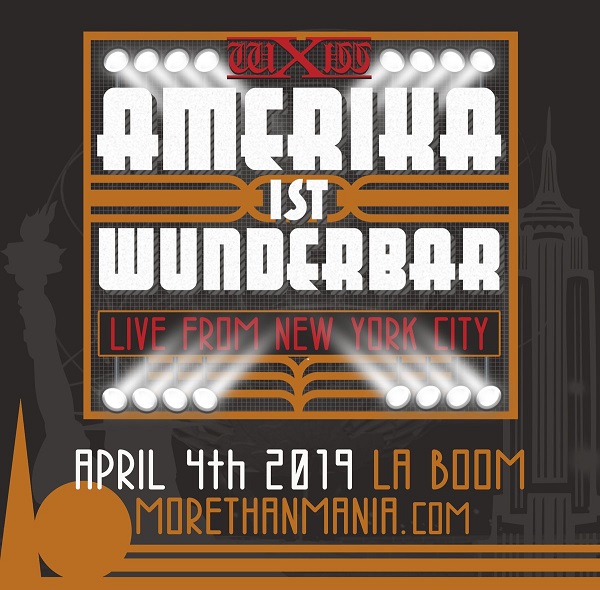 By Big Red Machine
From April 04, 2019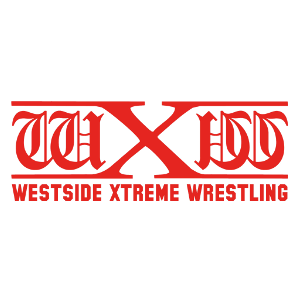 THE CROWN vs. LAX (Ortiz & Santana) - 6.75/10

A very entertaining opener with something of an unexpected finish, as I figured that The Crown would pick up the win here with James getting the pin to make Jurn eat some humble pie after comments to James about being the one who did all of the work for the team several months ago back at Road to Back to the Roots 2019, whereupon James called Jurn's bluff and said he was going back to the USA, leaving Jurn to fend for himself, after which Jurn began to develop something of a losing streak. Maybe things will just work out nicely for The Crown and we won't have some sort of break-up?


DARBY ALLIN vs. "THE AVALANCHE" ROBERT DREISSKER - 5.75/10

Darby's midsection got worked over. This was a little sloppy at times. People were expecting a lot more out of the usually successful "Darby Allin vs. very big dude" formula.


JODRYNNE GRACE vs. YUU - 6/10

A hoss fight. Grace got the win with an extremely scary-looking Pumphandle Driver.


wXw SHOTGUN TITLE MATCH:
Emil Sitoci(c) vs. Marius Al-Ani - 7.75/10

The work in this match was very strong, but it took the crowd quite a while to get into it because this is a heel vs. heel match and the fans had no idea who to root for.


LUCKY KID vs. DAVID STARR - 8.75/10

Before the match they showed the backstage segment from the previous show that led to this match during which Lucky Kid tried to offer Starr encouragement by telling him "If I can beat WALTER then you can beat WALTER" and said that Starr was "overthinking" things, but Starr took this the wrong way and yelled at Lucky.

The work in this match was really awesome, but the atmosphere was something special. The crowd was about 75-25 for Lucky, and a lot of that pro-Lucky contingent (your intrepid reviewer included) took it upon themselves to taunt Starr about his inability to beat WALTER while praising Lucky for not only beating WALTER but also for winning the 16 Carat Gold tournament the Starr was so insistent he was going to win this year but fell to WALTER in the first round. Starr's reaction to all of this was EXCELLENT, as he allowed himself to get distracted by out taunts, playing perfectly into the storyline that Starr's lack of control of his emotions in general and his obsession with WALTER in particular has a tendency to cost him matches. It's very rare for fans to be able to feel like they are part of a storyline in a tangible way, but David Starr (and Lucky Kid... Starr can't roll himself up) allowed us to do so. It was one of the most unique atmospheres I've ever been a part of, and probably my second favorite down to only the main event of my first live wrestling show, which was the insane ROH World Title match between Nigel McGuinness and Tyler Black at Injustice II.

DAVID STARR PROMO - FANTASTIC! He cut a SCATHING promo on WWE for John Oliver reasons... and when the fans cheered he chided them for chanting "NXT!" for Undisputed Era at the end of the EVOLVE show and for letting the "evil corporations" take over independent wrestling. He blamed WWE for not allowing WALTER to wrestle on this show, saying that WWE knew that he could beat WALTER and didn't want him to have the chance to do so, and wXw is going along with it and won't give him the match he wants against WALTER... so he's quitting wXw. That last part, delivered in a wonderfully level-headed manner to contrast with the raving and ranting in the rest of the promo, got a huge gasp from the audience. It was magical.

SCHADENFREUDE BACKSTAGE - Good. We got a good promo from Aussie Open about their title defense against the Work Horsemen tonight. Then Absolute Andy showed up and they made fun of him for being old, resulting in a match being booked for tonight between Andy and Brookes.


CHRIS BROOKES vs. ABSOLUTE ANDY - 6.25/10
wXw WORLD TAG TEAM TITLE MATCH:
Aussie Open(c) vs. Work Horsemen (Anthony Henry & J.D. Drake) - 8.5/10

Drake's chest was all welted up from his match against Angelo Dawkins at Evolve 125 a few hours ago, and this match did not help things. This was an AWESOME tag team match that made you forget that there was no way in hell the Work Horsemen were winning the belts.


wXw UNIFIED WORLD WRESTLING TITLE MATCH:
Bobby Gunns(c) vs. Shigehiro Irie - 9/10

An absolutely INSANE "rivalry" match. These two guys have developed a great deal of respect for each other during their matches over the past few months, but they are NOT friends and did not want to show any weakness at the hands of the other. We got very good work on the arm from Gunns, fantastic use of his size by Irie, and vicious chops, sick bumps, and BRUTAL lariats from both men. This was a f*cking WORLD TITLE MATCH that showed you just how prestigious the prize was by the crazy amount of punishment the two competitors were willing to go through to emerge as the wXw Unified World Wrestling Champion.

POST-MATCH SEGMENT - Very good. Gunns won and began to smoke a cigarette, despite it being extremely illegal to do so in venues in New York City. Then JOEY JANELA came out, and he told Gunns that he wanted the wXw Unified World Wrestling Title, and he was willing to follow Gunns all the way to Germany to get it.

Final Thoughts
An AWESOME show from wXw. This is how you make a first impression in a new market! If you are going to WrestleMania next year, wXw is the one (non-TakeOver) show you're going to want to make sure you don't miss!