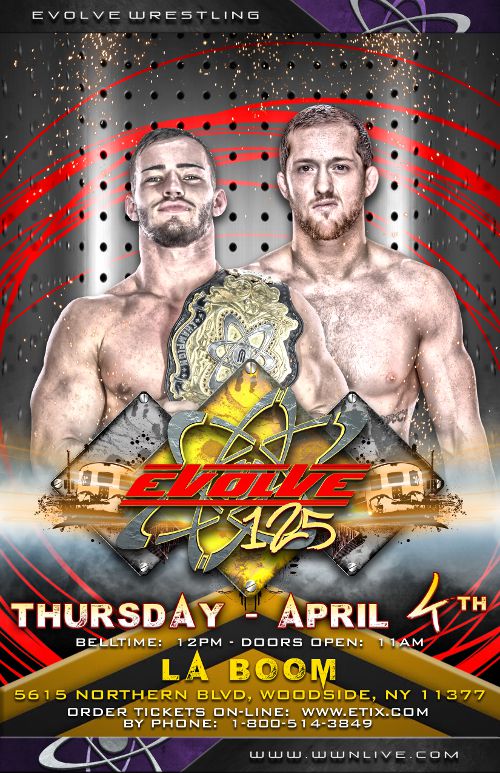 By Big Red Machine
From April 04, 2019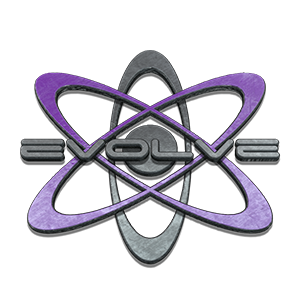 HARLEM BRAVADO vs. ADRIAN JAOUDE - 4.75/10

Despite the low rating, this was very good for what it was intended to be, which was a relatively short match to function as a backdrop while Harlem Bravado made something of a soft heel turn that I'm sure will become more solidified over the next few shows. He had a word that looked suspiciously like "Unwanted" written on his tights and would often yell at things to the effect of "I'm not going to let you take my spot!" at Jaoude when he had control. Jaoude did his cool MMA-ish stuff and won with a heel hook.


CURT STALLION vs. KAZUSADA HIGUCHI - 8/10

The story here was a battle of wills, with these two finding new ways to crash into each other or chop the sh*t out of each other over and over again, putting as much meaning as possible into both refusing to go down and making sure that if you did go down, you got back up. Stallion was a FANTASTIC babyface here. He also suffered some chops that were the loudest I had ever heard at the time, but would be eclipsed several times on this one show alone

JOSH BRIGGS PROMO - Awesome. This was preceded by a video package highlighting the dislocated hip he suffered at the previous show, which took place in this very building. He came out on crutches and cut an awesome promo about how much the support of the fans in dealing with his injury meant to him. Apparently the only way to get him out of the building after his injury was for the fans to all clear out to make room for the stretcher and the fans did so and that meant a lot to him. He vows to work hard upon his return in a few months and win the Evolve Title.

This brought out Evolve Champion Austin Theory. Theory insisted that his championship was "the championship" in the promotion and made fun of Briggs for not being able to hit his own finisher without hurting himself. Theory then kicked Briggs' crutches away and paraded around the ring with them, mocking him... not realizing that Briggs had stood right back up, and Theory turned around into a chokeslam. Briggs was still limping so he's clearly hurt, but was not hurt as badly has he had let Theory believe. This was a great way to both turn Briggs babyface and set the story of his title chase in motion.


THE BEAVER BOYS vs. A.R. FOX & LEON RUFF (w/the Skulk & Ayla Fox) - 7.5/10

The Skulk were very entertaining on the outside, though they maybe went a little too far sometimes and become obnoxious. This was a great showing for all involved, and seems to push Beaver Boys' member John Silver towards a full-time roster spot (though bringing Reynolds with him and adding their team to the floundering tag team division is probably the best thing to do with him right now).


ANTHONY HENRY vs. DARBY ALLIN (w/Priscilla Kelly) - 6.75/10

Henry is basically turning himself into something of a palate-swap of Darby the more his obsession with Darby grows. They had a good crowd brawl without getting too wild. The match ended well before the crowd was ready for it to end, but the finish did certainly look vicious enough to warrant being a finish.

POST-MATCH SEGMENT - Meh. Brandi Lauren attacked Priscilla Kelly from behind and told her that this was her ring now. This isn't clicking particularly well with me as Brandi's only reason for existing in EVOLVE appears to be to eventually give Anthony Henry someone to face off against Priscilla Kelly in the Henry vs. Darby Allin feud, even though Henry and Brandi have not actually come together yet... but the fact that they haven't come together yet but are so clearly meant to do so makes Brandi's presence feel awkward because she doesn't seem to exist for any purpose of her own.


ANGELO DAWKINS vs. COLBY CORINO - no rating, entertaining semi-squash

Montez Ford came out with Angelo Dawkins and heavily mocked Colby before the match. Montez headed to the back to keep a look out for any members of The Unwanted who might try to interfere on Colby's behalf.

Colby played a great obnoxious pest in this match, managing to both feel like no real threat to Dawkins and be extremely entertaining for Dawkins to throw around.

POST-MATCH SEGMENT - Fine. J.D. Drake came out and said that he wanted to defend his title tonight and he thinks Dawkins is the only person in the company who comes close to matching his own toughness and work ethic. Thusly, we wound up with an impromptu...


WWN TITLE MATCH:
J.D. Drake(c) vs. Angelo Dawkins - 7.5/10

A GREAT match, and one that managed to eclipse the earlier record for loudest chops I've ever heard. There was one in particular by Dawkins that sounded like a gunshot. Drake's chest (and several other parts of his body) got welted up very quickly. Both guys gave it their all and they had a very worthy title match. They shook hands after the match, seemingly putting Drake's feud with the Street Profits to rest once and for all. At this point I am also dreading the day the Street Profits go back to NXT because they are SOOOO great here in EVOLVE.

STOKELY HATHAWAY SAYS GOODBYE - A fun surprise and a moment that we didn't get to have when he lost his Loser Leaves EVOLVE match last summer.


MONTEZ FORD vs. SHANE STRICKLAND - 8/10

Ford was having fun at Colby's expense, but there were no fun and games to be found here, as he immediately charged at Strickland and tried to punish him for trying to break his arm and costing him the tag titles at the previous show. This match was so intense that these guys didn't even miss a beat when some pyro by the entrance went off at the wrong time. Strickland worked the arm and was an excellent combination of a vicious bastard and a guy with a chip on his shoulder, which is what this Unwanted gimmick demands. Ford was a FANTASTIC babyface, and I think I'll miss him even more than Dawkins when they eventually go back to NXT.


EVOLVE TAG TEAM TITLE MATCH:
The Unwanted(c) (Eddie Kingston & Joe Gacy) vs. Konosuke Takeshida & MAO - 7.5/10

The DDT guys rarely made actual tags, which made it hard to get angry when The Unwanted would similarly do illegal things. The match was pretty great and set yet another record for loudest chop I've ever heard, but I still think it was hurt by the outcome feeling so obvious.


EVOLVE TITLE MATCH:
Austin Theory(c) vs. Kyle O'Reilly - 8.5/10

I don't think anyone thought O'Reilly had a chance of winning this match, either, but everyone in the building hated Theory so much that they were perfectly willing to pretend that this was not the case. These two guys had an excellent babyface vs. heel world title match. O'Reilly survived a DDT onto the title belt but was put down soon afterwards by Ataxia.

POST-MATCH SEGMENT - Meh. Theory attacked O'Reilly after the match but Roddy Strong and Bobby Fish came out to make the save, and Fish & O'Reilly put Theory down with their high-low double-team move. Roddy said that Kyle should be champ right now and also explained that Adam Cole wasn't here because he was getting ready for his title match wi8th Johnny Gargano. Fish talked about the history he and Kyle have in EVOLVE, wrestling on the very first match of the very first show... and then the fans chanted "reDRagon!" which was their later ROH team name and has nothing to do with what Bobby Fish was talking about. Kyle then cut a promo saying that Theory was like Undisputed Era because they both use dirty tactics... which just makes me wonder why I'm supposed to like these guys so much. Kyle notes that the difference between them is that they are friends while Theory doesn't have any friends, but that is in no way a justification for their immoral behavior. Yeah, they don't cheat in EVOLVE, but in that case there was really no reason to bring it up. They promised that we hadn't seen the last of them in EVOLVE.

Final Thoughts
This was an awesome show from EVOLVE in the ring, and it had one or two interesting storyline developments. The start of what will hopefully be an excellent and exciting WrestleMania weekend.