NJPW New Beginning in USA 2019: Day 1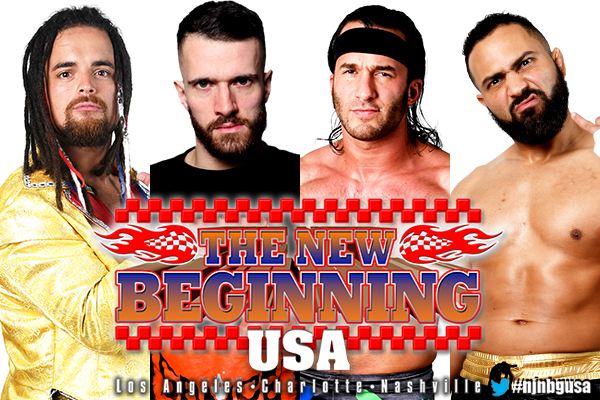 By Big Red Machine
From January 30, 2019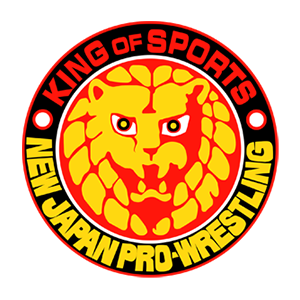 ALEX COUGHLIN vs. CLARK CONNORS - 4.25/10

Someone who I assume was Shibata (there was no commentary team to tell me otherwise and he was slouching and had his chin in his arms, trying not to be noticed) was watching from ringside, and the camera operator decided that it would be best to ignore the strike exchange going on in the ring in order to show us this man watching in an expressionless manner (and even worse, one that would probably come off as boredom to the uninitiated). They did this TWICE IN THE SAME EXCHANGE.

This was a solid but bland young-boy match... that somehow contained the SINGLE SICKEST BOSTON CRAB I'VE EVER SEEN!


JONATHAN GRESHAM vs. TYLER BATEMAN - 7.25/10

Bateman looks like Snidely Whiplash come to life. All he needs is the top hat. Gresham is much smaller than Bateman, but he used his speed and knowledge of technical wrestling to constantly best him and work over his arm... until Bateman managed to land one big punch. Then Bateman took over and worked the head and neck until Gresham was able to make his comeback, then went back to the wrestling. Bateman had counters for some of Gresham's roll-ups this time, but Gresham managed to extricate himself each time, and eventually won with a fancy and complicated roll-up combination. I loved it!


COLT CABANA vs. SHANE TAYLOR - 5.75/10

Solid professional wrestling. They weren't out here trying to do too much, but I did appreciate that they tried to do a number of different things from what you'd normally see from these two.


KILLER ELITE SQUAD vs. VILLAIN ENTERPRISES (Marty Scurll & Brody King) - 7/10

Being members of Suzuki-Gun, K.E.S. predictably jumped the bell on their opponents. They had a great match for this night, but not one you'll remember in a week. DBSJ got into it with one of the Dojo kids after the match.


JEFF COBB vs. KARL FREDERICKS - 3.5/10
NO DISQUALIFICATIONS MATCH:
David Finlay Jr. vs. Chuck Taylor - 7.5/10

A GREAT weapons match using mostly chairs.


ROPPONGI VICE vs. LIFEBLOOD (Juice Robinson & Tracy Williams) - 9/10

This was well over half an hour of AWESOME tag team wrestling. This was one of those matches where perhaps in another situation you would say that they kicked out of too much but because you weren't expecting them to kick out of anything here it just felt more and more exciting. This was a FANTASTIC main event, with everyone holding up their end of the bargain. It's the kind of thing that makes me wish for an occasional Roppongi Vice reunion in a big spot.

Final Thoughts
This was a GREAT little show from New Japan. While it sucks that the mainstays couldn't get visas in time, the result seems like it has been talents who wouldn't otherwise be given the chance really being given (and seizing) and the chance to step up in a big way. Hopefully that continues throughout the rest of the tour.