ROH/NJPW Honor Rising 2019: Day 2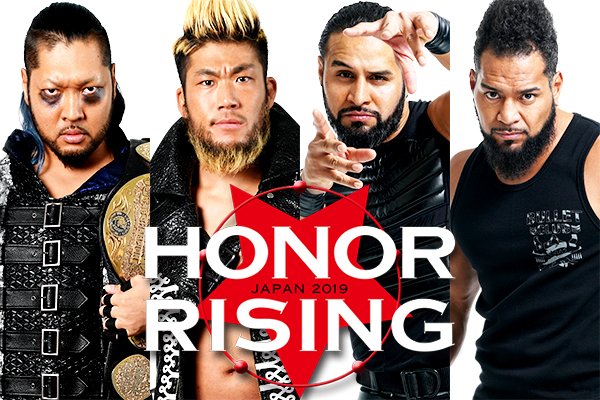 By Big Red Machine
From February 23, 2019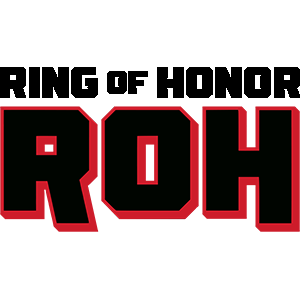 JONATHAN GRESHAM & TOA HENARE vs. SUZUKI-GUN (Zack Sabre Jr. & TAKA Michinoku) - 6/10

Stuff happened. There was wrestling. Also a Shooting Star Press. How the hell does Kevin Kelly get more upset by the illegal partner running in to break up a pin than by going after someone's EYE?!


MARTY SCURLL vs. ROBBIE EAGLES - 4/10

They should have either put Scurll against someone important in Bullet Club or not put him against anyone in Bullet Club at all. Eagles worked over Marty's knee. Then Marty didn't sell it. A bunch of other stuff happened, most of which ultimately resulted in Marty getting to do cool stuff and make Eagles look lame and ineffective in the end. Marty won. This was one of those matches featuring Marty Scurll the character getting his sh*t in rather than Marty Scurll the professional wrestler. Also, way too much of their top-rope stuff looked like they were working together. Watching Scurll patiently stand on the top rope as Eagles got his balance on an adjacent rope so that Eagles could give him a rana was painful.


TORU YANO & COLT CABANA vs. CHEESEBURGER & DELIRIOUS- a dull and counterproductive comedy match

Kevin Kelly must be having an affair with Toru Yano. That is the only reason I can think of that Kevin goes to such absurd lengths to avoid calling Yano out for his bullsh*t cheating. He actually tried to blame the referee for being pushed out of position by Yano so that he couldn't see Yano hit low blows last night.

As you probably guessed it would be, this was a comedy match. That means that Gedo and Delirious both thought it was a good idea to cheapen the NEVER Openweight Six-Man Tag Team Titles by allowing a team that had done nothing to earn a title shot to challenge for them... in order to set up a COMEDY MATCH.

"Comedy" happened. As part of their comedy, Delirious was unable to understand a single word Cheeseburger said, which makes you wonder how the hell he managed to TRAIN HIM TO WRESTLE, a fact that was brought up on commentary several times. Cheeseburger felt like he was right back to being the goofball loser he was for his first five years, essentially undoing the only development his character has ever had. Yano, for his part, felt like he was backsliding into the stupid, tired bullsh*t "comedy" routine he did for years, as opposed to the past eight months or so where he has actually been watchable rather than just doing the same Stupid Yano Tricks every single match.


JEFF COBB & DALTON CASTLE vs. CHAOS (Will Ospreay & Hirooki Goto) - 7/10

This was shorter than it should have been, but the match was great and I was genuinely shocked by the finish.


LOS INGOBERNABLES DE JAPON (Shingo Takagi & Tetsuya Naito) vs. THE KINGDOM (Matt Taven & Vinny Marseglia) - 5.5/10

Suzuki-Gun The Kingdom jump the bell on their opponents. Stuff happened. The heels got the heat, the babyfaces made a comeback and then won. Another job for these supposed big stars in The Kingdom. There were moments where I thought "Naito and Taven could probably have a pretty good singles match" but Marseglia's presence dragged this thing match, as it usually does.


ROH WORLD TITLE MATCH:
Jay Lethal(c) vs. T.K. O'Ryan - 6.5/10

Lethal jumped the bell on O'Ryan by diving on him. Not particularly babyface activity. The match was good, I guess, but I had no idea why O'Ryan had bene granted this title shot nor did it ever enter my head that he had a snowball's chance in hell of winning the title.

POST-MATCH SEGMENT - Taven attacked Lethal from behind with his "Real ROH World Title." This is the sort of thing that should be a good angle, but at this point felt just plain necessary due to Taven losing so much moment with his repeated losses this weekend. Laying the champion out is nowhere near as a good a go-home angle as pinning him clean in the middle of the ring, which is exactly what Taven did at Bound By Honor 2019: Miami.


IWGP HEAVYWEIGHT TAG TEAM TITLE MATCH:
Los Ingobernables de Japon ( Sanada & EVIL)(c) vs. The Guerrillas of Destiny (w/Jado) - 8/10

Does Kevin Kelly really think that imploring Jado not to attack anyone with his Kendo stick tonight right as Jado comes out is really going to convince him not to? It seems more likely that this will just make Jado more determined to do it just to stick it to that annoying Kevin Kelly. And really, Kevin... has this strategy EVER worked before?!

Stuff happened. We got the usual dumb Paradise Lock spot, followed by the usual brawling in the crowd forever without being counted out in order to set up the usual Count-Out Spot That No One Ever Bites On(TM).

Despite that rough start and a the big finishing sequence beginning with yet another of my most hated New Japan tropes (giving up a perfectly good submission hold to try to hit a different move, which is inevitably countered), this managed to get awesome by the end. The Guerrillas did a Dudleys tribute as the finish, although I'm sure Bubba and Devon would have greatly preferred it if the 3-D had been the move that got the win, not the Super Powerbomb.

While I thought the match was awesome, I really don't want to see these teams wrestle again. This division BADLY needs new blood (and teaming up Makabe and Yano isn't the answer, either). Last night set up Guerrillas of Destiny vs. Briscoes so the Briscoes could be one team to come in on a more frequent basis. I think perhaps an Ishii/Goto CHAOS tandem would do nicely, as well as Suzuki & ZSJ (although I don't want to see those two teams touch each other, either). Maybe bring in the Arrows of Hungary and maybe some heavyweight Luchadores just to get a totally different style in there. I just do not want to see the same f*cking match-ups month after month after month after month.


ROH WORLD TAG TEAM TITLE MATCH:
The Briscoes(c) vs. LifeBlood (David Finlay Jr. & Juice Robinson) - 7.75/10

An exciting tag title match that got a little hard to keep track of at the end. The heel Briscoes are quite vicious, and are probably my favorite thing about ROH right now. Finlay got injured so maybe the finish here got rushed, but this didn't quite hit the level I think nit needed to for LifeBlood's first truly big match.

POST-MATCH SEGMENT - Very good, but...The Briscoes challenge the Guerrillas of Destiny at MSG... and they want it to be titles vs. titles! The Guerrillas of Destiny come out and accept the challenge. I like this, but I'd like it a lot more if didn't all but spoil the result of the Briscoes' ROH World Tag Team Title defense against Villain Enterprises at ROH's 17th Anniversary Show.

Final Thoughts
This was a rather dry show for most of it, but at least it ended on something of an up note. The stuff they set up with the various tag team matches over this weekend (and especially tonight, though some of that built on last night) was the first time in a very long time that these inter-promotional shows have felt like they had any sort of artistic merit.