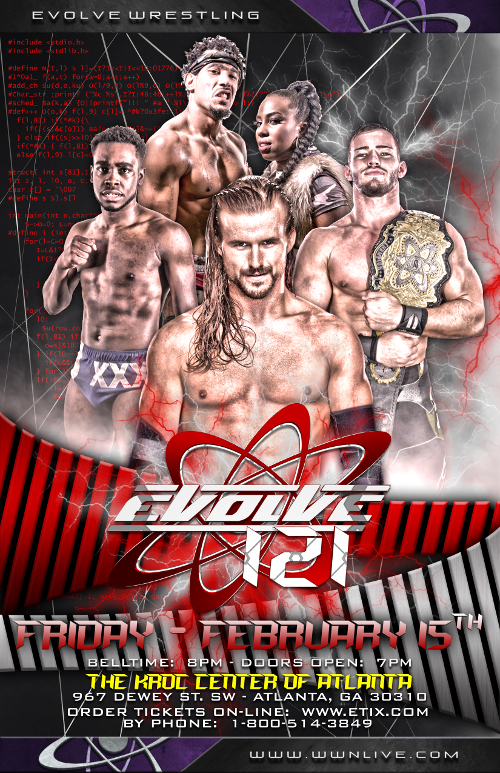 By Big Red Machine
From February 15, 2019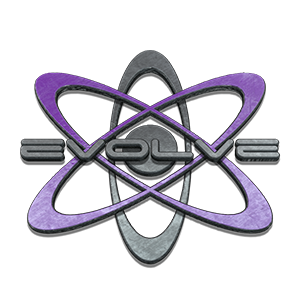 CURT STALLION vs. JOSH BRIGGS - 6.75/10

A solid ten-minute opener.


JOE GACY vs. TREY WILLIAMS (w/Jon Williams) - 3.75/10

Short. Gacy had a post-match confrontation with Jon Williams that resulted in Gacy laying him out as well.


HARLEM BRAVADO vs. J.D. DRAKE - 7/10

The story here was that Bravado had most of Drake's stuff scouted, but it was Drake picking up the win by coming up with a reversal for Bravado's finisher. Harlem once again had a great showing as a singles competitor.


SHINE NOVA TITLE MATCH: Aja Perera(c) vs. Priscilla Kelly - 5.25/10

It was nice to see the ladies get some time, but I'm having trouble getting into these matches simply because EVOLVE has no women's division, and thus the matches really just feel like an excuse for why Priscilla Kelly is on the show so she can continue her storyline with Austin Theory and thus the results of these matches don't matter (and I don't care for that storyline, either, as Priscilla has never really turned babyface by acknowledging her own wrongdoing. And if you think I'm being too hard on that part, she was the only one who cheated in this match, pulling Aja's hair to help escape from a hold).


ANTHONY HENRY vs. EDDIE KINGSTON - 6.75/10

These two were having a pretty great brawl until Kingston got frustrated and hit Henry with a chair for yet another Eddie Kingston DQ. I'm sorry, Gabe, but this isn't working for me anymore. Kingston seemed like he was in an interesting spot when he came in, but now- a grand total of two months later (to the very day, in fact)- he has no clear mission statement and feels like he is only in the promotion so that certain champions (Henry, Drake, and the Street Profits) don't have to do jobs.

POST-MATCH SEGMENT - Fine in Theory, bad in execution. Kingston wrapped Henry's knee around the ring post and hit it with a chair... except that the camera angle made it pretty clear that Kingston never touched Henry's knee with the chair. It looked really bad.

Kingston was forced to leave the building, but Henry's opponent for tomorrow night, Austin Theory came out to brag that this injury would certainly make it impossible for Henry to defeat him for the Evolve World Title tomorrow night, meaning that Theory would exit this weekend still the Evolve Champion. This brought out Theory's challenger for tonight, Darby Allin, who was upset that Theory was looking past him and insisted that they have their match right now. Theory consented, so we got the...


EVOLVE TITLE MATCH:
Austin Theory(c) vs. Darby Allin - 8.5/10

Darby worked the arm, Theory worked the back, and Darby was, once again, an utterly fantastic babyface. His babyface psychology is pretty much at the top of the wrestling business right now. When he eventually manages to win the EVOLVE Title, it's going to feel bigger than any win the title's history.

POST-MATCH SEGMENT - Good. Priscilla Kelly comes out and offers to help Darby defeat Theory next time, telling him "I know him" and "I know how to beat Austin." Darby rebuffs her, as well he should. Darby doesn't want anyone's help to win the title, and one would assume he's also still angry at her for costing him the FIP World Heavyweight Title back over the summer.


SKULK SCRAMBLE MATCH:
Adrian Alanis vs. Leon Ruff vs. Liam Grey vs. Kavron Kanyon vs. Takuri vs. Damyan Tangra- 5.75/10

Moves were done. A lot of them. Also flips.


ADAM COLE vs. SHANE STRICKLAND - 8.25/10

An awesome match that gave us something we rarely get to see anymore in Cole playing the babyface. He worked over Strickland's head and neck while Strickland went for his usual stuff, and they build to some excellent false finishes.

POST-MATCH SEGMENT Fine, I guess. Austin Theory came out and suggested to Cole that because he has a championship and no one in Undisputed Era does, Cole should let him join the group ("maybe get rid of some dead weight like Kyle O'Reilly"). Cole feigned that he might give Theory his UE armband ("I don't want that one. It has your sweat all over it), but instead told him he'd get back to him "when you hit puberty." Both men's deliveries were good and this got over the idea that Theory really does want to go to NXT (though not give up his title) an also let him be an asshole, but because I don't really see this particular interaction going anywhere, it's hard for me to call it anything better than "fine."


EVOLVE TAG TEAM TITLE MATCH:
Street Profits(c) vs. DJ Z & A.R. Fox (w/Ayla Fox & The Skulk) - 7.75/10

This was a really great, action-packed match, with Fox being the hometown babyface who everyone loved. That being said, I have absolutely no idea why he and DJ Z were given this title shot. They explained that Fox chose DJ Z as his "dream partner" but not what Fox had done to earn another shot at the tag titles.

Final Thoughts
This was a pretty great show from EVOLVE The wrestling was mostly great and there were some stories being developed, but the booking of Eddie Kingston and the lack of real development in the tag division continue to be problems that don't feel like they are going to be addressed in any way. Tomorrow night's shows has a bunch of big matches, so hopefully it will have some major developments.