NJPW Road to New Beginning 2019: Day 3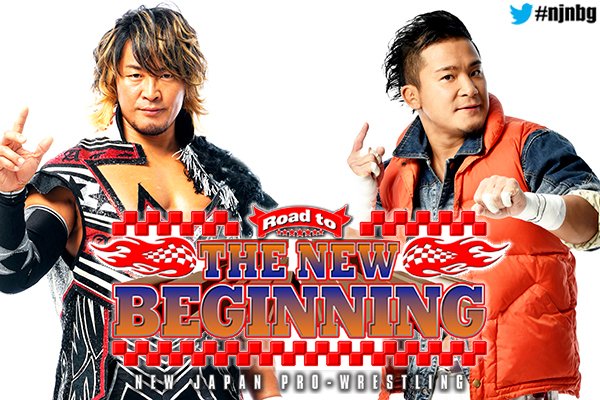 By Big Red Machine
From January 19, 2019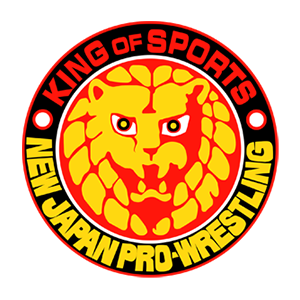 REN NARITA vs. YUYA UEMURA - 5.75/10

Great for the time they got.


AYATO YOSHIDA & SHOTA UMINO vs. HIROYOSHI TENZAN, & MANABU NAKANISHI - 5.5/10

The story was Nakanishi's size advantage. Nakanishi actually looked pretty decent here.


RYUSUKE TAGUCHI & TOA HENARE vs. BULLET CLUB (Taiji Ishimori & Yujiro Takahashi) - 6/10

Taguchi hitting people with his rugby ball should have been a DQ. Otherwise, this was good. Taguchi seemed to make a challenge to Ishimori after the match, but I have no idea what grounds he thinks he has to be given a title shot.


TOGI MAKABE, TOMOAKI HONMA, & TORU YANO vs. BULLET CLUB (Chase Owens & the Guerrillas of Destiny) (w/Jado) - 5.75/10

Jado got involved after a ref bump and even teased giving Honma the draping DDT that almost ended his career (and his ability to walk), but Makabe made the save. Makabe pinned Owens with the King Kong Knee Drop soon afterwards. There was much yelling between the babyfaces and Jado after the match.


CHAOS (Kazuchika Okada & YOSHI-HASHI) vs. BULLET CLUB (Jay White & Bad Luck Fale) - 7.25/10

The heels were big and mean, the babyfaces had great fire, Fale pinned YOSHI-HASHI with a sh*tty-looking Grenade. In other words, this was exactly what you expected.

POST-MATCH ANGLE - Fine. Okada and White kept brawling on the floor so Fale kept beating up YOSHI-HASHI. Okada tried to make the save but got taken out with the Grenade. Fale went to hit Okada with the Bad Luck Fall, but for once the young-boys got off their ass and tried to save someone. They got beaten up for this, but at least SOMEONE did the right thing. They've definitely put some effort into building up the idea of Fale hitting Okada with the Bad Luck Fall (they teased on the outside both last night and early on in this match), so that's probably something to keep an eye on.


LOS INGOBERNABLES DE JAPON vs. SUZUKI-GUN (Minoru Suzuki, El Desperado, Yoshinobu Kanemaru, Taichi, & Zack Sabre Jr.) - 6.75/10

SUZUKI-Gun tried to jump the bell on their opponents, but they do it in every single match so LIJ was ready for it. We then got some really good stuff between Zack Sabre Jr. and EVIL that got me really excited for their match.

After cruelly teasing me with actual quality, they instead started to have your standard Suzuki-Gun big tag match. They fight on the outside forever without getting counted out, the heels use a bunch of weapons and the referee doesn't care, the referee finally starts to enforce the count-out rule so we can get a the big count-out tease that no one ever buys because no one ever actually gets counted out with this spot, etc. etc. SNORE. I spent most of last year watching these two teams have this exact same match. I am thoroughly sick and tired of it.

They had segments of this match to build up to all of the LIJ vs. Suzuki-Gun title matches on this tour, but the only one that got me excited for it any way was the aforementioned Zack vs. EVIL match. And maybe the IWGP Jr. Heavyweight Tag Team Title match a little bit, but not enough to make me actually anticipate which New Beginning show it's going to be on. LIJ picking up the win made absolutely no sense to me here. Not only are they the ones with all of the belts already, but having Zack Sabre Jr. beat EVIL again would actually serve to reinforce their storyline, so why the hell wouldn't you do it?

POST-MATCH SEGMENT - Meh. Stuff happened. Naito beat up Taichi. I have absolutely no desire to see that match.


HIROSHI TANAHASHI vs. KUSHIDA - 8.5/10

These two guys just went out there and did their thing. Tanahashi worked the leg, KUSHIDA worked the arm, and they had lots of emotion. The finish was a pleasant surprise to me. Obviously I wasn't expecting KUSHIDA to win, but the fact that we actually had a match where Tanahashi worked over his opponent's leg and then actually got the win with the Cloverleaf instead of the f*cking High Fly Flow. This was certainly and appropriate send-off for KUSHIDA. This was AWESOME, just like KUSHIDA's NJPW career.

Final Thoughts
This was a pretty good show from New Japan, especially for what it was supposed to be. It didn't do too much to make me want to see any of the matches from New Beginning, but really it was all about KUSHIDA's final match, and aside from the LIJ vs. Suzuki-Gun match there was nothing that didn't adequately deliver for the time it was given.