PWG Chanukah Chaos (The C's Are Silent)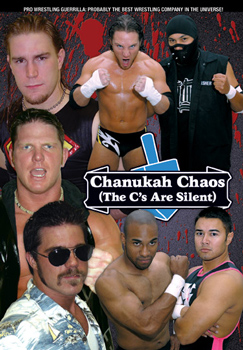 By Big Red Machine
From December 03, 2005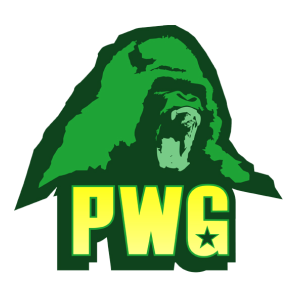 Today is the first day of Chanukah, which makes it the perfect time for BRM's monthly "This Day in Wrestling History" review series to make its first trip to southern California to help get you into the holiday spirit with PWG's Chanukah Chaos (The C's Are Silent).


CHRISTOPHER DANIELS vs. TJ PERKINS - 7/10

An excellent wrestling opener.


B-BOY vs. CHRIS SABIN - 8.75/10

HOLY F*CKING SH*T! How have I never even heard of this match before?! Great passion, excellent reversals, exciting nearfalls, and some excellent selling from Sabin, and B-Boy reminds us all why we thought he was going to actually become a big star at one point.


ALEX KOSLOV, NEMESIS, & RONIN vs. EL GENERICO & LOS LUCHAS - 8.5/10

I spent most of this match feeling like it was just dragging on for way too long, and then the last five minutes came and the whole thing suddenly clicked for me and got awesome.


PWG TITLE MATCH:
Kevin Steen(c) vs. Joey Ryan - 8/10

These guys were having an excellent match, telling several interconnected stories. It started off with Steen throwing vicious chops at Joey so Joey decided to work over Steen's arm. Steen responded to this by getting angrier and thus throwing some even more vicious chops with the arm Joey wasn't working over. Since the chops were already targeting Joey's midsection, Steen decided to just run with that in this match and worked over Joey's midsection for the rest of the match (which was a good choice because- as they showed us- his injured arm made it harder to hit the Package Piledriver).

Eventually we got a ref bump set up in such a beautifully simplistic and yet completely heelish way that I'm not going to spoil it, which resulted in a series of interferences that gave us the finish, kicking off one of the most epic championship reigns in the history of the title.


TNA X-DIVISION TITLE MATCH:
AJ Styles(c) vs. Chris Hero - 7/10

I know that you're thinking: Hero has never even wrestled in TNA so how the hell is anyone supposed to believe he might win the title? To that I would I point out that the fact that he never wrestled for TNA didn't stop them from making a Chris Hero TNA trading card, so why should it stop them from putting a title on him?

These guys wrestled or almost half an hour and had an excellent technical match, but it didn't really feel like it got out of second gear until the last few minutes, and even then never quite even hit third gear, instead stalling out at about two and a half.


PWG TAG TEAM TITLE MATCH:
Super Dragon & Davey Richards(c) vs. Disco Machine & Excalibur - 6.75/10

A stipulation was added at the last minute that if Excalibur & Disco Machine lose, they won't get another title shot for six months. They wrestled for a while and it was decent. Eventually Kevin Steen ran in to cause what CageMatch.net records as a no contest, but seemed to me like it should have been a DQ. This then turned into a very good post-match brawl.


I QUIT MATCH:
Scott Lost vs. Scorpio Sky - 8.75/10

This was one hell of a war, with both men focusing on the other's backs. I'm not usually a big fan of this stipulation, but this one was excellent.

POST-SHOW INTERVIEWS (TO FIND THIS, CLICK ON THE DREIDEL ON THE MAIN MENU SCREEN) - Everyone who spoke (Joey Ryan, Chris Sabin, Excalibur, and Kevin Steen) were all very good. Most of them build up their matches for the next show, including Steen vs Super Dragon in a Guerrilla Warfare Match.

Final Thoughts
This was one hell of a show from PWG! I don't think I have ever heard anyone even so much as mention this show before, and for the life of me I can't understand why. This show was freakin' awesome. A true hidden gem in a year full of excellent wrestling all over the wrestling world. Make sure you track this one down and give it a watch, because it is well worth your time.