ROH Midnight Express Reunion Afternoon Show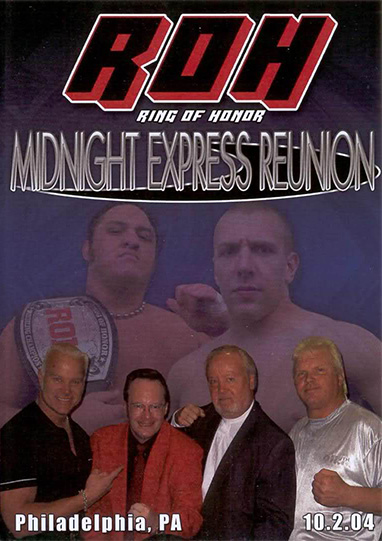 By Big Red Machine
From October 02, 2004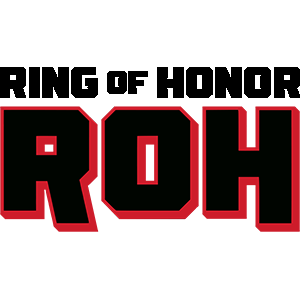 A special thanks to misters Schwartz and Hagadorn for providing us with this VERY raw footage on their YouTube channel. Give their wonderful podcast, An Honorable Mention, a listen. My preferred way to do so is Stitcher Radio, but there are many other ways to do so as well.


JERK JACKSON & SCOTT CARDINAL vs. REBEL'S ARMY (Rockin' Rebel & Greg Matthews) - 4/10

Rockin' Rebel, huh? Well I guess we know whose promoter's license ROH is using today. Rebel's arm jumped the bell on the... I want to say "babyfaces," but how can I guy named "Jerk" be a babyface?

They had a very good match for the short time they were given, and everyone- even Rebel, in the limited spots he did- looked good.


ALEX LAW & RICKY LANDELL vs. EVAN STARSMORE & ANTHONY FRANCO - 3.5/10

Two months before Steve Corino would return to ROH to team with CM Punk as part of the Second City Saints, his students would show up to face off against CM Punk's students. For Punk's students (Franco & Starsmore) this was their professional debuts, and they seemed to comport themselves well. This was another match that more than decent for the time it got, and doubly so when you consider the combined (lack of) experience in the ring.


HANDICAP MATCH:
The Carnage Crew vs. Shane Hagadorn, Jesse Robinson, & Matt Turner - no rating, fine squash

Speaking of debuts, this is also the debut of the most successful manager in ROH history, Shane Hagadorn. The match was a squash, and even though it went 50% longer than anything else we've seen so far tonight and wasn't competitive, the fact that this was a handicap match made it not feel like it went too long. The Carnage Crew let everyone know that this was the first match in ROH for all of these guys (I know Turner had worked elsewhere before; not sure about Robinson because he doesn't even have a CageMatch.net profile) and put over their performances.


CM PUNK vs. DAVEY ANDREWS - 3.75/10

The final CM Punk student making his professional debut tonight was Dave Andrews, getting to wrestle his trainer here tonight. This was another short match (around 5:30) that was perfectly fine for the time it got.


THE RING CREW EXPRESS vs. SPECIAL K (Deranged & Cloudy) - 6.5/10

A very exciting fast-paced tag team match. This was the longest match on the show so far, coming in at 8:40.


ROH PURE TITLE MATCH:
John Walters(c) vs. Alex Shelley - 6.75/10

They had a very good match that made decent use of the Pure Rules. Walters got Shelley in trouble early and made him use all three of his rope-breaks pretty quickly. Shelley then took over and worked the arm and head to set up the Border City Stretch but Walters was able to use a rope-break to escape it. Walters then managed to lock in the Sharpshooter, and even though Shelley was right by the ropes, he had no rope-breaks left so he was forced to tap out. I was hoping for something a little better with these two talents, fifteen minutes, and the Pure Rules gimmick, but with both of these men having to wrestle later tonight in a match that would go for over half an hour, I understand why it didn't quite reach its maximum potential.

Final Thoughts
This was a fine little show for what it was and the restrictions it was placed under. More than anything else, it was a way to get the first class of ROH students some debuts, get Corino's students some ROH work (probably a favor to Corino, who was scheduled to come in two weeks later and challenge for the world title on the show that his absence would turn into Joe vs. Punk II, and put the groundwork in place for the dissension between Aries and Shelley that would eventually lead to Shelley getting kicked out of Generation Next (Shelley lost to Walters here, but Aries was able to eliminate him to win the eight-man elimination tag on the main show). Also, it was a way to use Rockin' Rebel's promoter's license without having to drag the main card down by his presence.