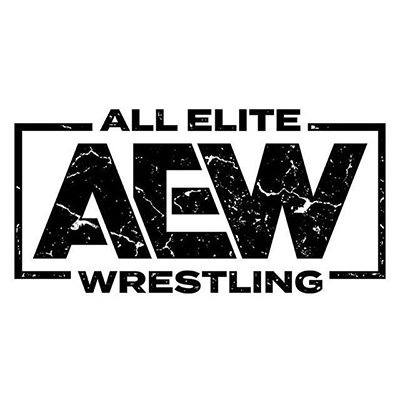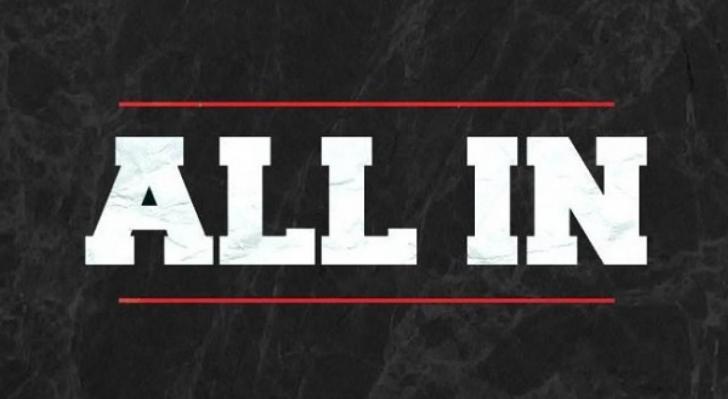 By DHRainmaker
From September 01, 2018
Discussion
2 notes before I start 1 I don't get WGN so I missed the Briscoes vs SCU and Over Budget Battle Royale and 2 does anyone else think Don Callis looks like comedian Doug Stanhope on this show or is it just me?


Maxwell Jacob Friedman vs Matt Cross: ***

Fun opener MJF has a lot of potential to be a star and for someone who has been in wrestling for 20 years it's amazing how good Cross still is.


Christopher Daniels vs Stephen Amell: **1/2

Given that Amell isn't a wrestler this actually wasn't half bad my only real complaints are that I hated that it took Daniels having to hit his finisher twice to beat Amell and Amell looked like he was getting tired rather quickly but even with that I'd still say this is one of the better celebrity matches in wrestling history in my opinion.


Four Corner Survival
Tessa Blanchard vs Chelsea Green vs Britt Baker vs Madison Rayne: ***1/4

Best match of the show so far, this was just a fun all action 4 way and it earned the first "THIS IS AWESOME!" chant of the night and while sometimes when fans chant that it isn't awesome I can't disagree with them on that this time.

Sidenote: I never realized how much I missed hearing Adam Cole's ROH theme song until I heard Britt Baker come out to it in this match.


NWA Worlds Heavyweight Title Match
Nick Aldis (C) vs Cody: ****1/2

This was just an awesome match. From the entrances with both guys coming out with a posse and the introductions this felt like a big time main event title match, the fans reacted to this like it was a big time title match and these guys told the story of this being an important match to them and they told that story with Cody getting busted open, his wife is begging him to stop but he refuses and fights back and wins I very much believed that these two desperately wanted to either retain or win the NWA World Title and because of that the NWA World Title felt more important in this match alone than it has in years. And given how the crowd reacted to Cody winning I'm clearly not the only one who thought that.


Chicago Street Fight
Hangman Page vs Joey Janela: ****1/4

This was just 20 minutes of all out insanity a powerbomb off the stage through a table, a diving elbow off the ring post through a table, a burning hammer off the apron through a ladder bridge, a rite of passage off a ladder through a table etc if you like hardcore wrestling you will love this match
Post match: The lights go out and men in inflatable penis costumes come out followed by Joey Ryan who does his dick plex and superkicks Hangman who is then carried out by Joey cocks like the druids used to carry out the Undertaker as the fans chant "REST IN PENIS". This was a weird segment for me usually this is stuff that when I see it on a wrestling show I'm just embarrassed to be watching it but because of how much the crowd loved this segment and how much fun they were clearly having during this segment I just can't hate it or be embarrassed to have seen it at all.


ROH World Title Match
"Black Machismo" Jay Lethal (C) vs Flip Gordon: ***1/2

Lethal played up his gimmick from Being The Elite of going in and out of his Black Machismo gimmick whenever he gets slapped on the shoulder where on the way to the ring Lanny Poffo slapped his shoulder and he comes out as Black Machismo and did a handful of signature spots from Macho Man. He was brought back to regular Jay Lethal once he kept confusing Brandi Rhodes for Elizabeth and she slapped him for it. Then the match became a regular ROH World Title match until Lanny slapped Jay on the shoulder and told him to do the elbow drop, Lethal hit 3 of them only for Flip to kick out and do the Hulk Hogan "Hulk Up" and then they went into the finishing stretch with Lethal hitting Lethal Injection and pinning Flip to win. I enjoyed this match some people won't like this match because it was a World Title match and there was a lot of comedy but all the comedy made sense in the context that Lethal thought he was Randy Savage and was acting like him so I didn't have an issue with the comedy myself.

Post Match: Bully Ray comes out and attacks Flip, Lanny and Jay with a chain and teases a table only for Colt Cabana to make the save and Jay, Flip and Colt do the Shield Triple Powerbomb through a table.


Kenny Omega vs Penta El Zero: ****3/4

This was the usual big match between Kenny Omega vs another amazing wrestler. Do I even need to say anything else on this match.

Post match: The lights go out, when they come back on Pentagon gets up and attacks Kenny only to unmask and reveal it's Chris Jericho who then tells him "See you on the Jericho Cruise". The post match angle made an epic match even more epic plain and simple.


Kazuchika Okada vs Marty Scurll: ***1/2

This was actually a disappointment it was good but when it comes to Okada not just me but everyone expects a lot better than just good.

Golden Elite (Kota Ibushi and The Young Bucks) vs Rey Fenix, Rey Mysterio and Bandido: ****
It's kinda obvious this match was cut for time and that has to suck but with that said I'd say as far as the time they got I'd say this was probably right up there with Rey vs Eddie from Halloween Havoc 1997 and Kurt Angle vs Samoa Joe from Genesis 2006 for best match under 15 minutes I've ever seen and I know I've said this multiple times in this review but this match is worth going out of your way to see.


Overall Rating: 9/10

This was an awesome show. I would honestly say that while this show was not as good as Dominion, Wrestle Kingdom or Takeover: New Orleans I would honestly say this was probably the most fun show I've seen in a very long time. It was like everyone knew this show was a big deal and a sign that a change is coming and worked there ass off because of it while still enjoying every minute of it and as a viewer that translated over to me as well. I cannot recommend this show enough both for the fact this show will be a very historical show for the wrestling industry and because this show was just awesome as well.
LATEST REVIEWS