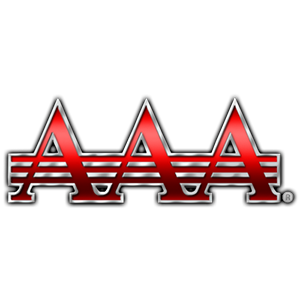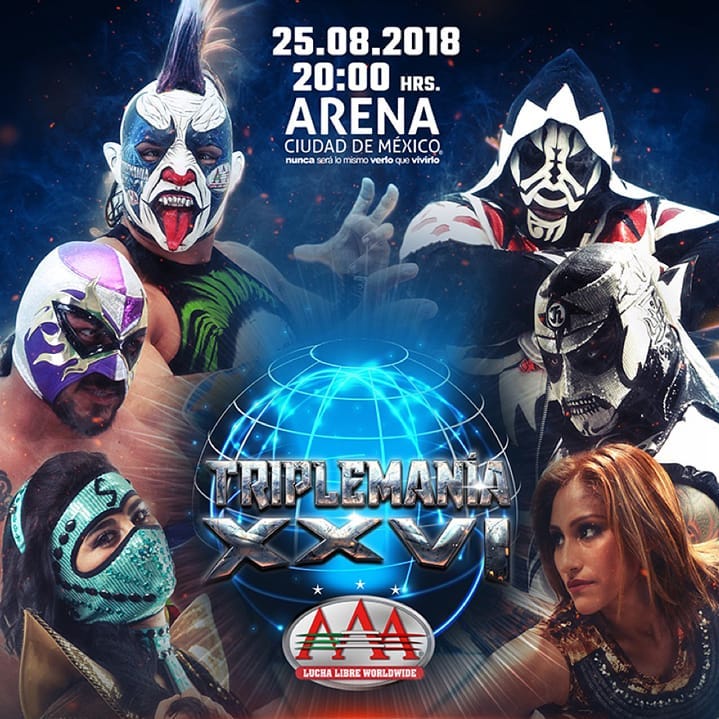 By DHRainmaker
From August 25, 2018
Discussion
Llave A La Gloria Match
Dragon Bane, Astrolux and Freelance vs Draztick Boy, Latigo and Aramis: ***1/2

This was essentially 6 guys who had never been in AAA before being given a chance to showcase themselves and boy did they deliver. This was just 8 minutes of non stop action and while maybe they can't do as well in a long match I'd love to see more of these guys going forward.

Tribute to Villano III - I didn't understand a word of it but Villano III was a legend and I have no issue with taking time out of a show to pay tribute to a legend at all.
PS SHUT THE F*CK UP STRIKER WHILE THEY ARE PAYING TRIBUTE TO A LEGEND.


AAA Cruiserweight Title 4 Way Match
Sammy Guevara vs Australian Suicide (C) vs ACH vs Shane Strickland: ***

Also a fun match not as good as the opener but still a fun fast paced match.

Post Match - Kevin Kross came out and attacked ACH, Strickland and Guevara then offered Australian Suicide a t-shirt and spot in his group MAD. Also Vampiro needs to stop insulting random people on Twitter for saying he sucks and call the action.


4 Way Mixed Tag Team match for the AAA World Mixed Tag Team Titles
Nino Hamburguesa and Big Mami (C) vs Dinastia and Lady Maravilla vs Hijo del Vikingo and Vanilla vs Angelikal and La Hiedra: ***1/4

This was all action with tons of flips and dives from everyone with the champs retaining after a side slam from Big Mami and a frog Splash from Nino Hamburguesa .


4 Way TLC Match to crown #1 Contenders for the AAA Tag Team Titles
Mexablood (Flamita and Bandido) vs Team Impact (DJZ and Andrew Everett) vs Team AAA (Aerostar and Drago) vs Team Elite ( Golden Magic and Laredo Kid): ****1/4

This resembled the old TLC matches from the early 2000's, just an insane all out brawl with crazy moves off of ladders some of which I'd never seen before (which in 2018 I didn't know was possible) .

Konnan promo - Konnan cut a promo in spanish I don't know what he said but it lead to a Vampiro vs Konnan match being agreed to where the loser leaves Mexico forever.


3 way 9 Man tag Team Match
El Nuevo Poder Del Norte (Carta Brava jr, Tito Santana and Mocho Cota Jr) vs Team Elite (El Hijo De LA Park, Taurus and Puma King) vs Team AAA (Pimpinela Escarlata, Mamba and Maximo): **

Nothing special really it had some decent action but adding in the fact that I've seen so many all action matches already tonight and dding in too much comedy with the exoticos for my taste and I thought this was skippable at best .

Sidenote: My god Striker and Vampiro go on so many tangents that have nothing to do with this match they make the WWE announcers look good in comparison.


6 Man Tag Team Lumberjack Match
OGT'S (Superfly, Averno and Chessman) vs MAD (Juventud Guerrera, Jack Evans and Teddy Hart): **1/2

Same problems as the last match but adding in the fact I'm also not a fan of Lumberjack matches at all .


Street Fight
Los Mercenarios (Rey Escorpion, El Texano Jr and La Mascara vs Joe Lider, Pagano and Murder Clown: ****1/4

This was just an all out war! Spanish Fly through a Flaming table, slams to people while they have a light tube down there shirt, superbombs into a shopping cart, Texano whipping people with a bullwhip after he lit it on fire etc. Now I can understand some may not like this style of wrestling and honestly I'm not a big fan of this style but when I only watch it once in a while I love this style .


Hair vs Mask
Lady Shani vs Faby Apache: 1/2*

This just never felt like it got going in fact the stuff between the seconds and referees was more entertaining than the match itself and that is never a good thing.

Post match - Faby Apache has her head shaved which looked brutal with all the blood in her hair .


4 way match for the AAA Mega Championship
Jeff Jarrett(C) vs Fenix vs Rich Swann vs Cage: ***1/4

This was a lot of fun almost entirely due to Fenix, Cage and Swann. I was never a fan of Jarrett to begin with and now in 2018 he is not a guy who should be headlining shows regardless of company anymore. The finish I actually liked in the sense that Jarrett won the belt a month ago by having Konnan dress up like La Parka and pretend to come out and take over officiating after a ref bump only to unmask and help Jarrett beat Dr Wagner now one month later thought they'd try it again only this time it's Dr Wagner dressing as Parka and helping Fenix beat Jarrett in a what goes around comes around type of way.

Side note: Matt Striker and Vampiro's references to songs and bands I hate that aren't even relevant anymore (Cool and The Gang, Flock Of Seagulls etc) they've been doing all night just make me cringe every time they say it.

The rules of the main event are it starts off as a 4 way cage match, everyone fights to escape, once they escape the cage raises, the last 2 remaining have to face one on one and the loser has to unmask.


Poker De Ases 4 Way Steel Cage Match
LA Park vs El Hijo Del Fantasma vs Pentagon vs Psycho Clown: ***3/4

I enjoyed this Pentagon and Psycho Clown escaped within the first ten minutes so it came down to LA Park vs Fantasma where they brawled all around ringside, put each other through tables etc and ended with heel referee Tirantes Jr getting mad at Fantasma for hitting him so he fast counted Fantasma even though he'd spent the entire match trying to screw over LA Park I thought the way they did it was well done actually
Post match: El Hijo Del Fantasma unmasks and Dr Wagner Jr challenges LA Park to a Mask vs Hair match at next years Triplemania which LA Park rebuffed. I'd assume this was a tease and he'd accept later if this was any other company but from what little I've seen of Lucha I know they don't always deliver matches after they announce them so I don't know what'll happen here.


Overall Rating: 7/10

This show was a mixed bag there was some great wrestling (the 6 man street fight, 4 Way TLC Match and Main event), some good stuff (the opener, Mixed Tag Title match, and Mega Title match) and some bad stuff (Faby Apache vs Lady Shani and the announcing from Striker and Vampiro) but I'd say at least 2 of the matches are worth going out of you way to see (three if you like hardcore deathmatch style) and 3 other matches that were enjoyable as well so I can't give this show a thumbs down just skip the women's match and try to find a Spanish version of the show and it's a good show actually... not great but good.
LATEST REVIEWS