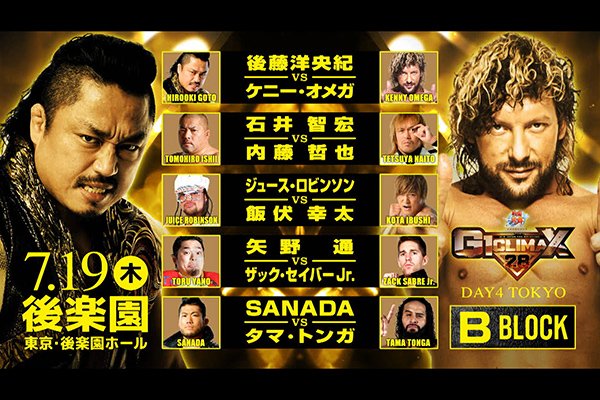 By b
From July 19, 2018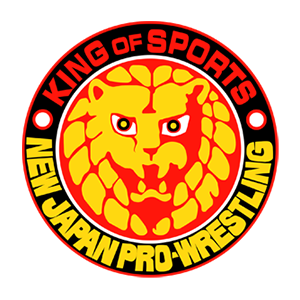 MICHAEL ELGIN & REN NARITA vs. CHAOS (Jay White & Yoh) - 6/10

They had a very good match for the time they got whch did an excellent job of building up White vs. Elgin.

POST-MATCH SEGMENT - Didn't like it. Yoh got the win on Narita, and White immediately came in and tried to hit Narita with Blade Runner but Elgin made the save. I really didn't like White doing this. It's just such a generically heel thing to do. White, to me, is a guy slipping into heel-dom or the purpose of achieving greater success. He'll cheat or do immoral things in ways that give him an advantage, like using a weapon or a low blow, or attacking tomorrow's opponent after the bell in tonight's match to try to injure him a bit. Trying to hit poor Narita with a Blade Runner here is just being evil for the sake of being evil, and doesn't (in my mind) fit with where White's character is now.


SUZUKI-GUN (Minoru Suzuki & El Desperado) vs. CHAOS (YOSHI-HASHI & Sho) - 1.5/10

Suzuki-Gun jumped the bell on their opponents. They then did all of their usual sh*t and the referee just let them get away with it. The last two minutes were okay, but nothing more. Suzuki and YOSHI-HASHI then had a stare-down and moderate physical confrontation that was basically the same as the one he had with Makabe on night two.


TOGI MAKABE & TOA HENARE vs. LOS INGOBERNABLES DE JAPON (BUSHI & EVIL) - 4/10

They hit each other a lot. EVIL made Henare tap, then hit Makabe glommed him from behind after the match for pretty much no reason other than to start a pull-apart.


HIROSHI TANAHASHI & DAVID FINLAY JR. vs. BULLET CLUB FIRING SQUAD (Bad Luck Fale & Tanga Loa) - 4.25/10

Tanahashi and Fale did some decent stuff early on. Tanga Loa pinned Finlay.


BULLET CLUB (Hangman Page & Chase Owens) vs. CHAOS (Kazuchika Okada & Gedo) - 5.5/10

A good match for the time it got that did a heck of a job of making me want to see Okada vs. Page tomorrow!


BLOCK B MATCH:
Sanada(0) vs. Tama Tonga(2) (w/Tanga Loa) - 6.5/10

The match was good, but these ref bumps and interferences are wearing very thin on me, and seeing someone thwart Firing Squad interference and pin Tama Tonga in just his second tournament match feels WAY too early.


BLOCK B MATCH:
Toru Yano(0) vs. Zack Sabre Jr.(0) (w/TAKA Michinoku) - 6.5/10

There were some fun sequences in here and the end was exciting but I hated all of the count-out teases and such. Especially that one where Zack had Yano looked in about three different submission holds, all using the guardrail... and Yano was able to run back into the ring right behind Zack? F*ck off.


BLOCK B MATCH:
Kota Ibushi(2) vs. Juice Robinson(0) - 8.5/10

Their big spots were really freakin' great and they did an excellent job of making everything matter.


BLOCK B MATCH:
Tetsuya Naito(0) vs. Tomohiro Ishii(2) - 8.5/10

Good work on the head and neck by both guys and everything built well. The match was awesome... but it's one that at this point I have no desire to see again. Their matches together feel rather... non-descript. They feel like- to use an extremely odd term- a "generic awesome New Japan main event." I know it will be awesome... but I just can't get excited for it anymore.


BLOCK B MATCH:
Hirooki Goto(2) vs. Kenny Omega(2) - 8.5/10

The story of this match (besides the usual work on the head you always get from these two) was Goto busting out some of his old stuff to try to beat Kenny. Unfortunately for Mr. Goto, this failed... and, when you consider the story of their last match and where they're been since then... it almost makes Goto look kind of silly. Their last match had Omega using the finishers of his then-former-and-future tag team partner Kota Ibushi, as well as the finishers of past Bullet Club leaders and Goto kicked out of all of them, but couldn't kick out of Omega's own new big move, the One-Winged Angel; a move Omega debuted at about the same time he switched to heavyweight and started the big push that has now led him to the IWGP Heavyweight Title. In this match we had Goto going back and using pre-2017 Goto moves- moves that failed to beat Omega last time, and are moves that are associated with the "always the bridesmaid but never the bride" period of Goto's career that his 2017 push has only now really started to get him away from. He should have been using the new stuff. Yeah, he hit Omega with a Reverse GTR or two, but always on the floor- or at least not anywhere he had a chance of pinning Omega with it. I guess what I'm trying to say is that the action was awesome and the story was there, but the story almost felt like it hurt the match, in a way.
Also greatly bugging me was the following: When Goto busted out the Shouten Kai for a nearfall, Kevin Kelly exclaimed "how good is Red Shoes?" Not "how good is Kenny Omega?"- you know... the guy who kicked out of the finisher- but "how good is Red Shoes?" The referee. Well, Kevin, when you consider that he LET GOTO THROW A CHAIR THAT HIT OMEGA IN THE FACE AND DIDN'T CALL FOR A DQ, and then let the wrestlers fight on the outside for several minutes without counting them out, and then when he finally did start to count them out, he STOPPED WHEN ONLY ONE GUY WAS BACK IN THE RING, I'd say he f*cking sucks.

While I'm on the subject of the announcers, it bugs me a lot more than it should when Rocky Romero insists on calling any Double Underhook Piledriver a J-Driller. I love Jay Briscoe as much as the next guy and he is probably the move prolific current user of the move, but it's a move that has been around for a long time, and it's not like Jay was the one who invented it, or Jay was some sort of mentor to Omega or anything, so why not call the move by its technical name? It'd be like calling any spinning powerbomb an "Elgin Bomb." It's silly, and in my opinion it makes Rocky sound like a fanboy instead of a professional commentator.

Final Thoughts
An awesome night of G1 action from New Japan. Not only did the tournament matches deliver, but most of the undercard matches successfully excited me for tomorrow's show. What more can you ask for?