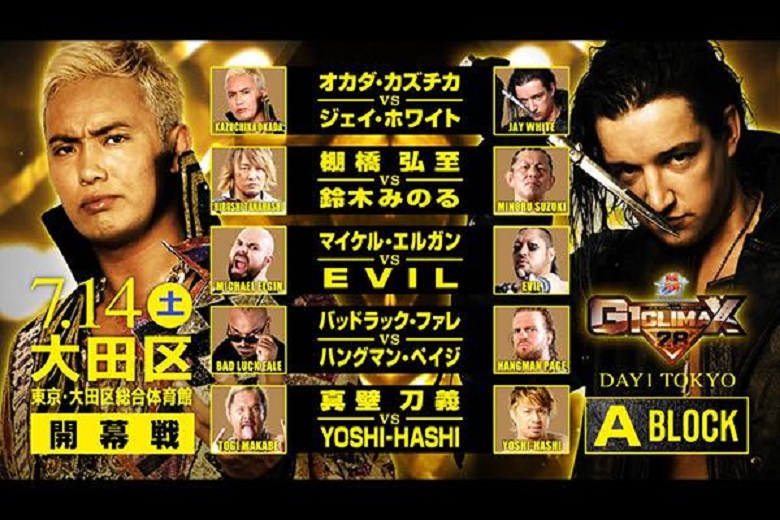 By Big Red Machine
From July 14, 2018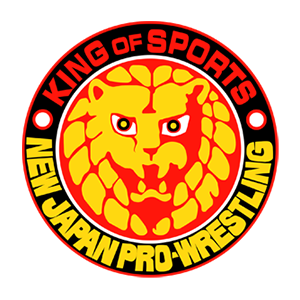 TOA HENARE & REN NARITA vs. CHAOS (Hirooki Goto & Jado) - 3/10

As often happens, the moment the bell rings for the opener, they cut away from the ring to show us the announcers and label them via graphic. Has anyone ever suggested to New Japan that they do this BEFORE the opening bell? The match was so short as to be pointless.


CHAOS (Tomohiro Ishii & Sho) vs. CHAOS (Toru Yano & Yoh) - 5/10

This was a shockingly fun little match. Not just the Sho vs. Yoh stuff, but even the stuff that Yano and Ishii did was really fun. Yano is apparently starting a storyline where he is trying to turn over a new leaf and not cheat. Cool.


THE GUERRILLAS OF DESTINY vs. DAVID FINLAY JR. & JUICE ROBINSON - 4.5/10

So right after splitting from the Young Bucks, Omega, Cody, and the rest of American Bullet Club, Tanga Loa is wearing a shirt proclaiming himself to be "Too F'N Sweet." This seems like the opposite of what he should be doing. The Guerrillas of Destiny still see themselves as part of Bullet Club. I'm assure the non-Tongans in the group would disagree, but then again, my guess is that if you asked the Tongans if Omega & pals are part of Bullet Club, they'd tell you no as well. These guys had a fine match for the rather short time they were given.


KOTA IBUSHI & YUJIRO TAKAHASHI vs. SUZUKI-GUN (Zack Sabre Jr. & TAKA Michinoku) - 3.75/10

A quick little match, but the stuff between Zack and Kota was good. The important news here is that Zack has picked up a new finisher: the Michinoku Driver, which I assume TAKA taught him.


BULLET CLUB (Kenny Omega & Chase Owens) vs. LOS INGOBERNABLES DE JAPON (Tetsuya Naito & Sanada) - 3/10

So short as to be pointless.


BLOCK A MATCH: YOSHI-HASHI vs. Togi Makabe - 6.5/10

Some people have characterized this match as "the battle of who could care less," but the answer to that is that I could, because as long as he does that Spider Suplex and that King Kong Knee Drop, Togi Makabe will always be awesome. That's what I wanted to see, and that's what I got (after they hit each other very hard for a while), so I was happy with this match.


BLOCK A MATCH: Bad Luck Fale vs. Adam Page - no rating, good segment.

Fale attacked Page from behind as he was posing on the apron during his entrance. They brawled on the outside for way too long. Standard count-out tease, etc. etc. Tanga Loa showed up at ringside to interfere but didn't really help Fale too much. Page made a pretty good comeback and was about to go for the Rite of Passage when Tama Tonga ran in for the DQ. The Firing Squad beat Page up and then tried to hang him with his own noose but Omega, Chase, and Ibushi ran them off before they could hang Hangman.
While I would have preferred it if Yujiro was in on the save instead of Ibushi and would have especially preferred if Tanga Loa hadn't been made to look so ineffective on his own, I liked this segment. The idea that these guys would throw away a G1 match feels almost unfathomable. As it should. And the fact that the Firing Squad were willing to do so makes this feud feel much bigger (and trying to murder Adam Page also makes it feel important, obviously).


BLOCK A MATCH: Michael Elgin vs. EVIL - 6/10

EVIL worked over Elgin's arm to try to stop him from doing power moves but Elgin just did them anyway. This was a very disappointing match because the work they did on the arm was actually very clever and often original, so seeing it go nowhere was sad.


BLOCK A MATCH: Hiroshi Tanahashi vs. Minoru Suzuki (w/El Desperado) - 6.25/10

Suzuki obliterated Tanahashi's knee in sickening ways... and then Tanahashi did, like, three moves, hit the High Fly Flow, and won. That was certainly anti-climactic.


BLOCK A MATCH: Jay White vs. Kazuchika Okada (w/Gedo) - 8.75/10

These two had a fantastic, dramatic wrestling match, with Okada's selling at the top of his game and taking his heelishness to a new level. I thought the execution on the ref bump was brilliant and liked the dirty finish, but...

The reason I harp on the Yano stuff so hard is specifically because of situations like this. Jay White messed with the referee, tried to use a weapon, and hit Okada in the groin... which is basically the same as what Yano does on a nightly basis. So why when Yano does it do we just get the announcers laughing about it and determining it to be charming while when Jay White does it Kevin Kelly is screaming bloody murder?

Final Thoughts
A solid start to this year's G1. It wasn't the blow-away stuff we've come to expect, but at least we got one blow-away match with a big storyline moment in the main event, plus solid wrestling in all of the other matches, and even something storyline important happening in one of the undercard tags with Zack debuting a new finisher. Throw in the fun of seeing Sho and Yoh go at it for the first time since their days as Young Lions, and you've got a show that is definitely worth your time to watch.