NJPW Best of the Super Jr. 25 - 5.31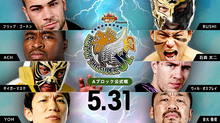 By GARZA
From May 31, 2018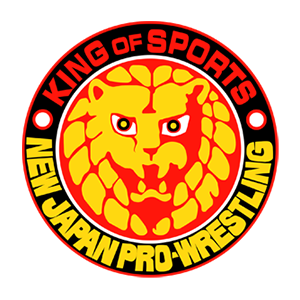 njpwworld didn't upload the prelim bouts:
Shota Umino & KUSHIDA defeated Dragon Lee & Yuya Uemura.
Chase Owens & Marty Scurll defeated Ryusuke Taguchi & Tomoyuki Oka.
Minoru Suzuki & El Desperado defeated Chris Sabin & Toa Henare.
Tetsuya Naito & Hiromu Takahashi defeated YOSHI-HASHI & SHO.


Best of the Super Jr 25 Block A Match
BUSHI (4) vs Flip Gordon (6) - 7/10

This was a Flip Gordon exhibition. Everyhing was build aroudn letting Gordon show off as much as possible, and thus there wasn't a lot of story or BUSHI action, yet at the end, BUSHI countered 450, hit an Enziguiri, Codebreaker, and MX for the win. Good showing, but really nothing to it and BUSHI didn't do much.


Best of the Super Jr 25 Block A Match
"Bone Soldier" Taiji Ishimori (6) vs ACH (4) - 8/10

I completely ignored that this match was happening. These guys are former tag partners and at one point even won a tag league in NOAH. I with I had seen the build up match to see if they made any references to it.

Match saw Ishimori work over ACH's injured shoulder and ACH fight through the pain up until the finish, taking with him a few near falls, but not the win, which was Ishimori's after hitting ACH with the Bloody Cross. After the match they had another short face off. ACH is officially eliminated.


Best of the Super Jr 25 Block A Match
Tiger Mask (6) vs Will Ospreay (6) - 7.5/10

It's weird not seeing Ospreay main event his block. Tiger vs Ospreay as the main event would had been awesome. Furthermore, if Ospreay is not main eventing, not giving the main event time to ACH vs Ishimori is even more baffling.

Match started respecfully, but as soon as Ospreay landed the first strike, Tiger was like "Fuck you little kid" and dropped Ospreay right on his head with a piledriver. From there on, Tiger worked over Ospreay's neck. Ospreay wasn't out, so the match saw a lot of counters and reversals, with both men going for big spots early on and they escalated to finishers towards the end. Finish saw Ospreay pin Tiger with teh Storm Breaker, good match.


Best of the Super Jr 25 Block A Match
YOH (4) vs Yoshinobu Kanemaru (4) - 8.5/10

This was really similar to other YOH matches this tournament, where he is the underdog and gets worked on for most of the match, but then he slowly starts making a comeback and in this particular case, a comeback all the way to the win. This match had the Kanemaru that I wish we got for the Ospreay match, he was vicious, relentless, and while he obviously cheated at times, it wasn't as bad as you would expect.

The crowd was hot hot to the last minutes of the match when Kanemaru threw the Whisky Mist on YOH and landed several finishers, but he just couldn't put down YOH, and with everything against him, YOH fought back, rolled up Kanemaru and won. Kanemaru is officially eliminated.

Post-match - YOH thanked the crowd, said he was going to get better and win the cup, promised that Roppongi 3K would return to Hachinohe. He made a reference that SHO defeated Desperado, so with this win, seem they're building another title shot.


OVERALL THOUGHTS

You can tell we're in the last stride of the tournament, matches did considerably slow down for today. This was a good show, but nothing really stood out from the rest.

However, with only one show left, time to see the numbers.

Kanemaru and ACH are eliminated. ACH takes on Tiger Mask next, but even if Tiger wins, he lost against Ospreay who would have to lose. Kanemaru is going against BUSHI, if BUSHI, he'd still be eliminated since Ishimori is already at 8 and holds a win over BUSHI.

Flip Gordon is going against Ospreay. If Ospreay wins and Ishimori loses, Ospreay goes in, if Ishimori wins, he goes in. Flip can't qualify since Ishimori would need to lose, but that means YOH wins and YOH has a win over Gordon.

Last match is Ishimori and YOH. If Ishimori wins, he automatically wins the Block. If YOH wins, he'd be like Flip where he needs Ospreay and Tiger Mask to lose.