NJPW Best of the Super Jr. 25 - 5.27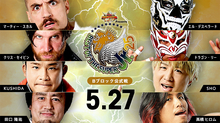 By GARZA
From May 27, 2018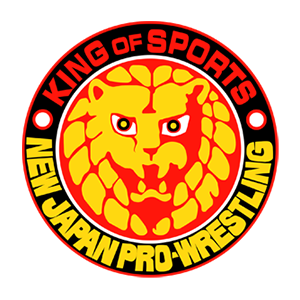 njpwworld didn't upload the prelim bouts:
Chase Owens and Taiji Ishimori defeated Tiger Mask and Tomoyuki Oka.
YOSHI-HASHI and YOH defeated Flip Gordon and Shota Umino.
Minoru Suzuki and Yoshinobu Kanemaru defeated Will Ospreay and Gedo.
Tetsuya Naito and BUSHI defeated ACH and Toa Henare.


Best of the Super Jr 25 Block B Match
El Desperado (2) vs "The Villain" Marty Scurll (2) - 8/10

Scurll dodged the trademarked SZKG jumping and started working over Desperado's arm immediately until Desperado got him outside and the trademarked brawl around the fans happened, except with Scurll mostly on top. I got to learn a lot about the arena in this brawl.

Back inside the ring, Desperado worked over Scurll's legs a lot so that Scurll could barely run or superkick. The match went on with Scurll pretty much fighting like a babyface, overcoming Despy's cheating and chairshots to the legs. Finish was good, but really busy. Desperado tries to hit Scurll with the chair, but Marty dodges it, so as Marty is about to use the chair, the ref takes it away, giving Desperado the opening to low blow Scurll, but Marty once again dodges it, breaks Despy's fingers and locks in the Chickenwing for the submission win. Good match.


Best of the Super Jr 25 Block B Match
Dragon Lee (6) vs Chris Sabin (2) - 8.5/10

About 3 minutes in, I saw one of the greatest missile dropkick sells I've ever seen, Sabin nailed it straight to Lee's face, and Dragon just flew off. Action was fast paced, tons of kicking, several high flying spots, all babyface action. They worked over each other's heads for the most part. As the match went on, they started hitting bigger impact spots leading to the finish where Sabin hits a Superkick and Cradle Shock for the win.


Best of the Super Jr 25 Block B Match
KUSHIDA (2) vs SHO (4) - 9/10

This match was heavy on the chain wrestling and submission work. KUSHIDA worked over SHO's left arm, and SHO straight up overpowered KUSHIDA slamming him left and right, debilitating him. They traded momentum on several occassions, up until the finish where KUSHIDA keeps locking the Hoverlock, but SHO won't submit, and at the end, when SHO is doing anything possible to stay in the game, KUSHIDA just changes the tactic, hits the Back to the Future for the win with the only pin of the match. Good story, great match, just zero spotty stuff.


Best of the Super Jr 25 Block B Match
Ryusuke Taguchi (4) vs Hiromu Takahashi (2) - 9/10

Big match Taguchi, this was similar to the Dragon Lee match where we had some comedy with Taguchi, but not in a bad way, it works well into the match and offense of Taguchi. Story is that Taguchi is looking for another quick finish buy locking in the Ankle lock as early as possible, but it's not that easy to pull that off on Hiromu, who pushes Taguchi into a full on match.

There was a lot of Taguchi butt spots and Hiromu's move set. Towards the end of the match, Taguchi once again tried going for the submission after hitting Dodom, which Hiromu kicked out of. At this point, Taguchi has turned into Kurt Angle, locking in the Ankle Lock as a counter or follow up to everything Hiromu has, but he can't make Takahashi submit, but to the irony of it all, Taguchi ends up submitting when Hiromu locks in a Triangle Choke on him. Good match, good story, and all.

Post-match - Hiromu cuts a pretty funny promo just saying that he's back winning and he'll win the rest of the tournament. Backstage he said he was happy he had a day off tomorrow.


OVERALL THOUGHTS

Good show with pretty great tournament matches. Block B has been on a roll!